Angela Morris
Brackish: Music & Art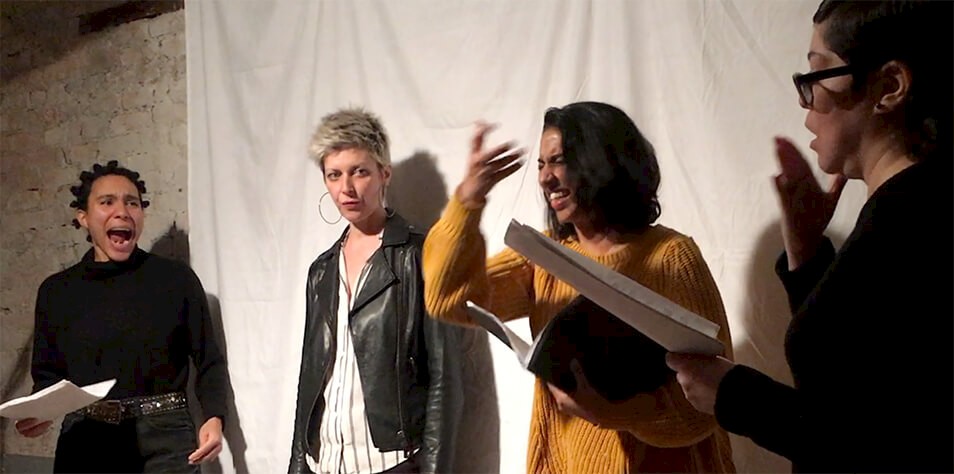 Established in 2016, Brackish: Music and Art is a monthly concert series in Gowanus, Brooklyn showcasing live, original music alongside other artistic disciplines. There will be ten concerts in 2020. Each event is around two hours long and features two musical acts (35-45 minutes each) and one or two non-music performances.
Brackish musicians are improvisers and composer-performers, primarily femme/POC/queer, and working on the experimental edge. Performances are selected based on artistic merit, experimental ethos (aka playing with form/genre/topic/presentation), and community-mindedness. The space prioritizes those interested in trying out something new, and those whose work is unpredictable (drawing from wide scope of practices).
Brackish is organized by female-identifying curators, and presents artists of diverse personal identities. Curators invite performers, review submissions, and select combinations of musicians and artists to put together cohesive events, promote, document, and host the events. In 2019, the primary curators were Angela Morris, stevie may, and Stella Zhong. In 2020, Angela and stevie will continue and two new curators will be added to the collective: Jaimie Branch and Amirtha Kidambi.
Brackish happens at Saint Lydia's Dinner Church, a gallery type storefront at the corner of Bond and Union streets. The series runs 8-10:30 PM on the third Thursday of the month, ten months per year. Admission price is suggested $10-20, however no one is unwelcome for lack of funds.