Aynsley Vandenbroucke
Gathering Space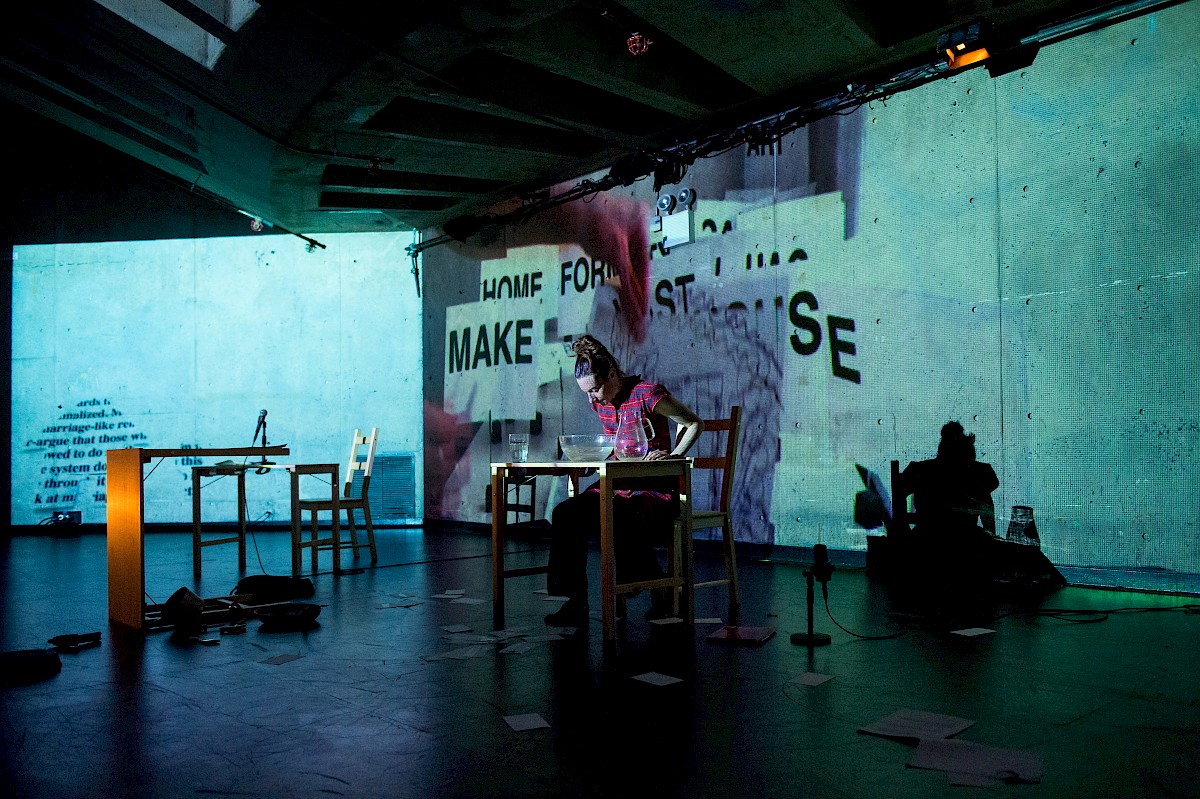 Aynsley Vandenbroucke is obsessed with the movement of ideas and the choreography of conversations. She creates performances and experiences in which to reflect on fundamental human questions. Moreover, she is interested in the spaces in between, the places in which unlikely fields, processes, and people meet. Vandenbroucke uses language to find ways into the body and the body to explore all aspects of life. These days, she does not make clear distinctions between her work as a teacher, writer, choreographer, activist, explorer of philosophy and religion, and community member. She finds, creates, and questions meaning, with others, gathering new tools along the way.
Gathering Space is a series of free interdisciplinary events hosted by Vandenbroucke throughout 2020 in partnership with organizations throughout New York City. For each event, she will invite two guest artists to join in the planning and execution of the evening. She is applying for funding from Brooklyn Arts Council for three of the events that will take place in three different Brooklyn locations ranging from a bookstore to an artist's studio and a bar. The funding will pay for artist fees, the creation of a small printed booklet for each event, and part of a publicist's fee. Artists confirmed for participation in the events include filmmaker Liz Sargent, writer Louis Bury, choreographer Rebecca Davis, sculptor Kenseth Armstead, performance maker Cory Nakasue, and lighting designer Nelson R. Downend, Jr.
Gathering Space is created for, and by, artists from different fields, thinkers of many persuasions, and audience members from the general public who want to come together in meaningful community for an evening. The events are not a showcase of separate practices but, rather, an interweaving. Gathering Space is about making room with others and also about creating space in their own bodies and minds in order to spend time with, and perhaps clarify responses to, big questions. Through artistic, somatic, and discursive approaches, they'll ramble in religious and philosophical questions that are timeless and also pointedly delve into questions that are of this time, arising from this political and environmental moment. By working in a way that equally emphasizes embodied, intellectual, and aesthetic ways of knowing, participants (whether artist or audience member) in Gathering Space will reflect on and hopefully bring out into the world new approaches to very real life and community situations.