Erin Treadway
Loading Dock
Forklift Reading Series & Development Program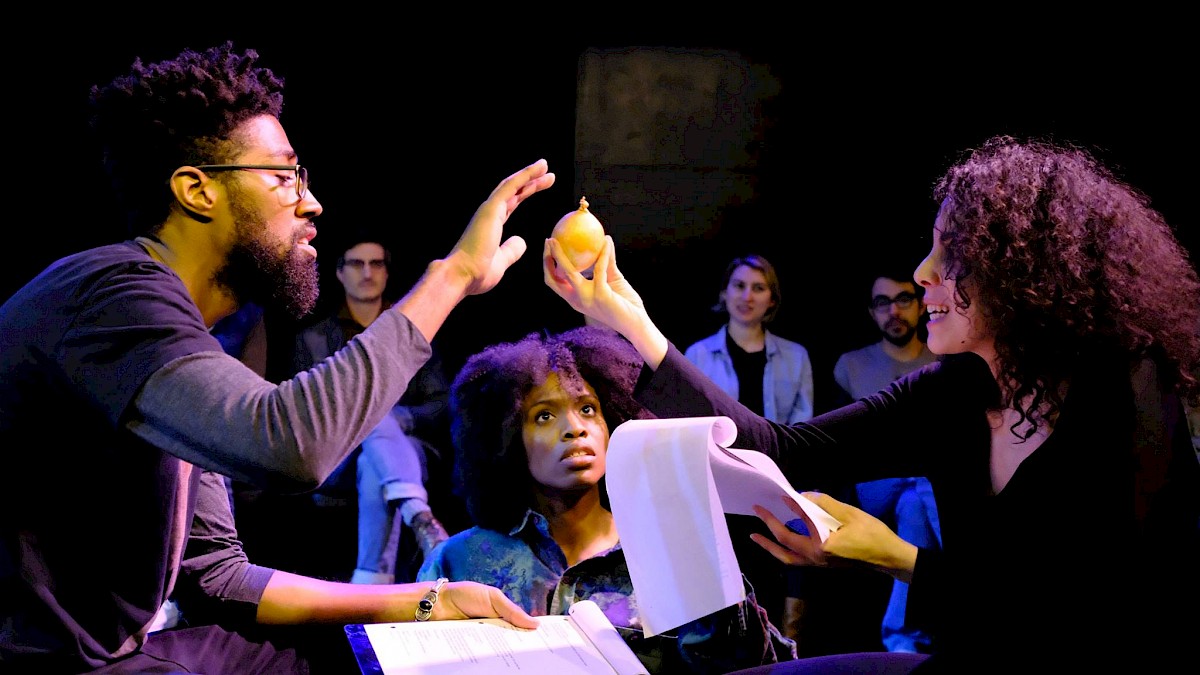 Loading Dock was formed by playwright/director Leegrid Stevens and actor Erin Treadway. The company is based in Brooklyn where they rehearse and build shows. The primary focus of Loading Dock is to create original plays that explore the extremes in human behavior. They produce emotional, character driven plays with an experimental edge.
The Forklift Reading Series & Development Program provides exciting new writers and theatre-makers space to develop new work in Brooklyn. Their objective in creating the series was to help facilitate and grow the theatre community here in Brooklyn.
Forklift is a curated series that provides each artist a minimum of six hours of rehearsal, 2-4 hours of tech and a public performance, all in a black-box theatre space in downtown Brooklyn. They typically host five to six unique pieces each season; roughly once a month from April through October. At each public showing, they provide thematic drinks and snacks to help create a sense of community and celebration.
The artists have access to Forklift's full lighting grid, sixteen instruments, a projector, and sound system. Some artists choose to keep it simple: lights up, lights down, sitting around a table reading the script. Others use the opportunity to take their piece to the next level: musical numbers with an on-stage band, lighting cues, and projections. All is up to the artist and what they want to achieve during their time in the space.