Grace Chorale of Brooklyn
Amy Beach?s "Grand Mass in E-flat"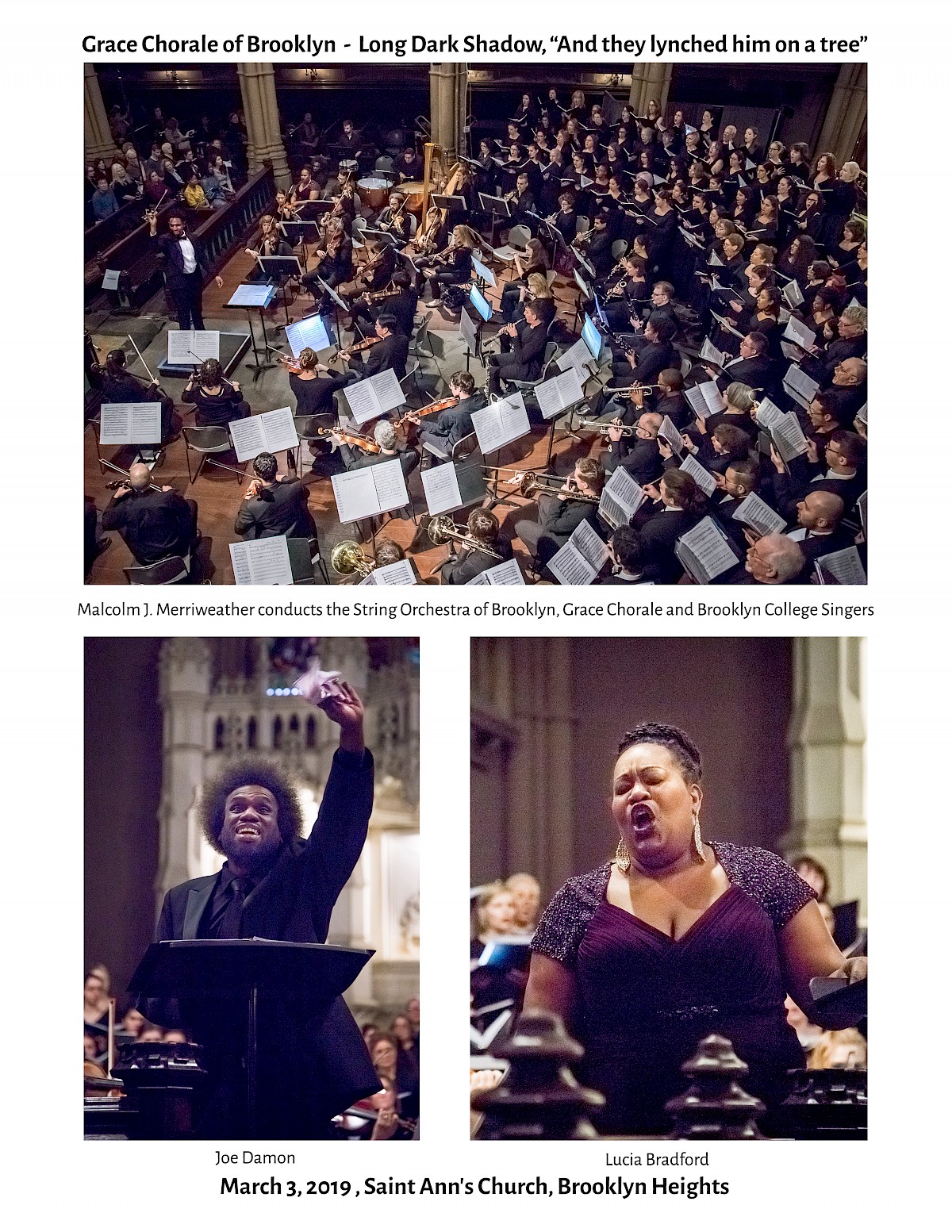 Grace Chorale of Brooklyn (GCB) is an 85-member community chorus with two significant missions: presenting great choral music – familiar and unfamiliar, including newly commissioned pieces – to various Brooklyn communities, and giving amateur singers the opportunity to study and perform work from choral music's rich tradition along with new creations.
Celebrating their 43rd year, Grace Chorale of Brooklyn will present the Brooklyn Premiere of Amy Beach's Grand Mass in E-flat as their 2020 Spring Concert, to be performed at St. Ann's Church, Brooklyn Heights on May 1 and 3, 2020.
The Grand Mass reflects the late Romantic period in the breadth of its conception, its exploration of unexpected harmonic relationships, chromatic side-trips, long arching melodies, and dynamic diversity. Especially amazing is Beach's mastery of orchestral color made available through the large orchestra required (four horns, three trombones, harp, organ, English horn, in addition to conventional forces of winds and strings).
This concert will celebrate the centennial of the ratification of the 19th Amendment, guaranteeing American women the right to vote. GCB will perform this concert with local vocal soloists and instrumentalists to provide audiences in Brooklyn Heights and surrounding areas an opportunity to hear this too-seldom-performed piece. In the spirit of commemorating the centennial of the 19th amendment, the orchestra will be composed of female instrumentalists.
This centennial celebration frames the context for the Brooklyn premier of Amy Beach's "Grand Mass in E-flat." Beach (1867-1944), was a famous, influential, and admired composer during the late 1800s and early 1900s. Like many in the women's suffrage movement, Beach was a trailblazer. She was the first major American female composer, and she was the first American woman to write a mass. The mass in E-Flat premiered in Boston on February 7, 1892, and became Beach's first acclaimed success. Shortly thereafter she became the first American woman to compose a symphony, the Gaelic Symphony, premiered in 1896 by the Boston Symphony Orchestra.
Beach became a national symbol of women's creative power, and was known as the dean of American women composers. She soon became an emblem for women's rights, and the women's suffrage movement hailed her career as an example of how women can successfully work at the highest level in every field.
Today, her work, including this mass, does not receive the exposure it deserves. This Brooklyn premier of Beach's mass, nearly 130 years after it was written, seeks to remedy that.