Nana Chinara
Get Free! A Healing the Black Body Community Ritual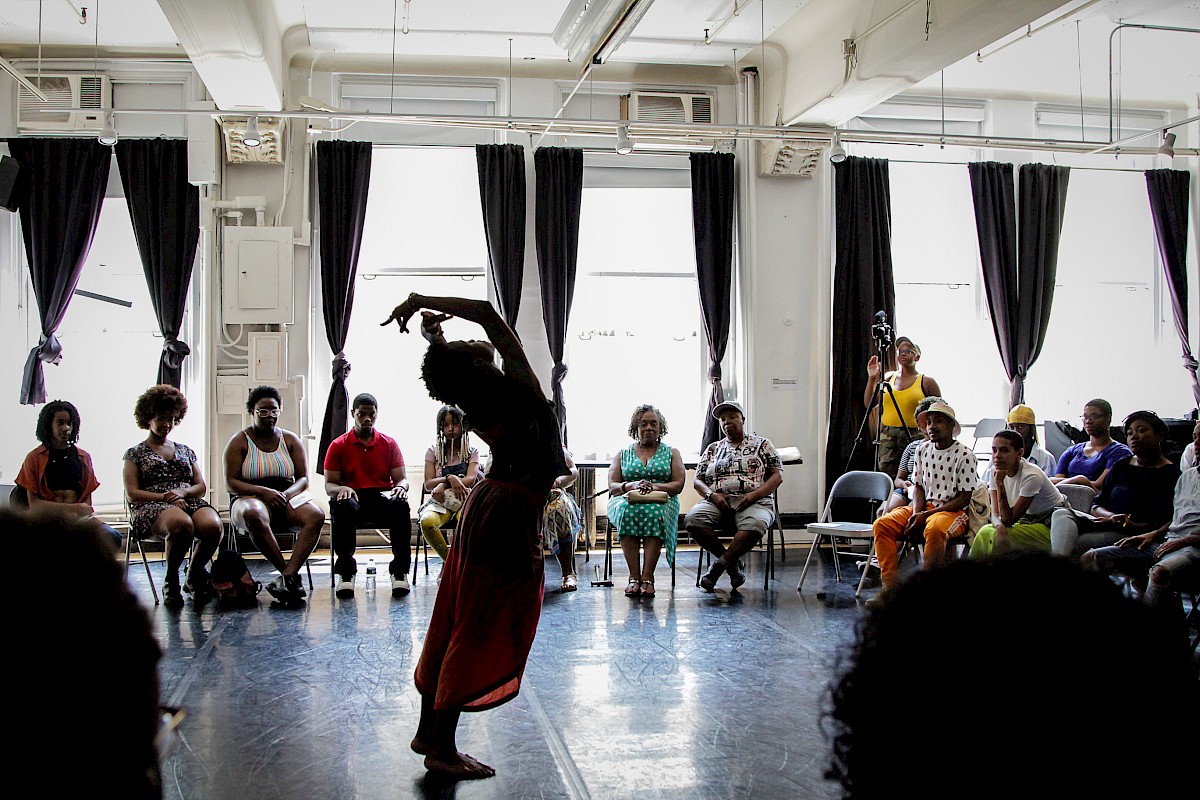 Chinara Rituals is a performance company dedicated to the healing and liberation of Black queer communities by sharing and shifting narratives in Black queer bodies through performance. They use movement, performance, and ritual as rigorous research to release collective stories that spark joy, pleasure, pain, action, and all in between. Chinara Rituals approaches healing as the process of tending to mental, emotional, physical, spiritual, and ancestral trauma. Chinara Rituals approaches liberation as the ability to exist freely in a body without oppression. Chinara Rituals offers intimately visceral performances, movement based workshops, and spaces for the cultivation of Black queer communities.
Get Free! A Healing the Black Body Community Ritual is a first annual gathering of Black queer performing artists, including panels, workshops, and performances, culminating in a post performance community circle. The Community Ritual culminates the Healing the Black Body Fellowship and Collective. It is an intergenerational program placing Black queer youth at its center, to commune, celebrate and create liberatory and healing experiences.
The Healing the Black Body Fellowship is a four-month movement-based performance fellowship for Black queer youth to build creative practices and create solo performance as tools for finding healing and liberation. The fellowship is for six Black, queer identified youth between the ages of sixteen to twenty-two and runs weekly from February through May. The Healing the Black Body Collective is a six-month movement based performance after-school program for eight Black queer and trans girl identified youth between the ages of fourteen through eighteen.The Collective runs from December through May, and supports youth in creating a collective, youth led, written, directed, choreographed performance around their healing and liberation.
Get Free! A Healing the Black Body Community Ritual is the culminating event at which the collective performs an original group 30-minute performance ritual, and each fellow performs up to ten minutes of original solo performance rituals. The Community Ritual features pre and post panel workshops curated via an open call process by the Collective, a panel curated by Artistic Director Nana Chinara, eight workshops curated by an open call process by the Fellows, and culminating performances by the Collective and Fellows. The Community Ritual is set to be on Sunday, May 3rd, 2020 with Brooklyn Arts Exchange as the leading venue.