Alicia Foxworth
Brownstone Play Festival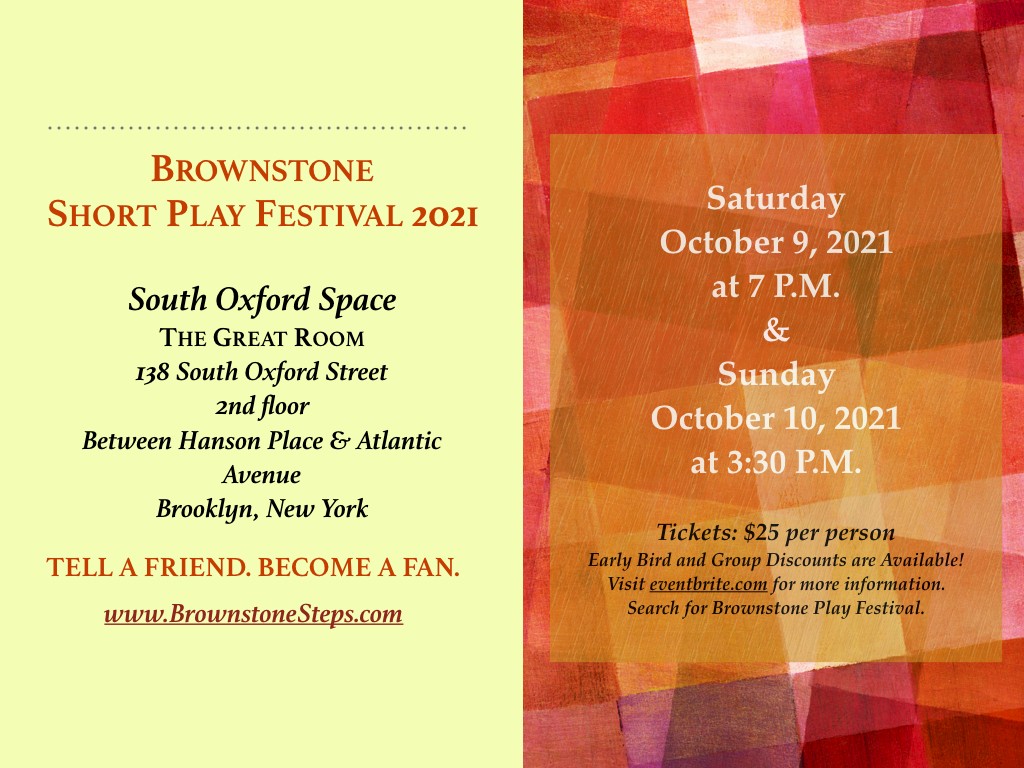 The Brownstone Play Festival presents 8 short, one-act, plays, written by emerging playwrights, local to NYC. Produced by Alicia Foxworth for Brownstone Steps Entertainment, the 2021 round-up includes:
El Diablo: Satirical look at the dangerous impact of fracking
Love at the Diner: Musical comedy on the competitive nature of playwriting
The King's Ally: Political thriller set in unrequited love in 15th century Spain
Terminal 9: Black Lives Matter protest is hijacked by a comedic duo of privileged white sympathizers
Mouth of Flies: Father and son reunite behind the bars of a prison cell
The Come-Up: A daughter's ambition in the family business turns into the green color of jealousy when her father begins to mentor a new son-in-law
Mildred: A bankrupt widow takes revenge at her husband's funeral for his gambling addiction
Did You Take Your Bitter Pill Today?: Sibling rivalry erupts when the father's will favors a half-brother over the sister
The Brownstone Play Festival will be held at the South Oxford Space in Brooklyn's arts district on Saturday, October 9, 2021 at 7 P.M. and on Sunday, October 10, 2021 at 3:30 P.M. For more information, visit BrownstoneSteps.com or search for Brownstone Play Festival on Eventbrite. We'll see you at the theater.