Jamie Courville
"Gowanus Current"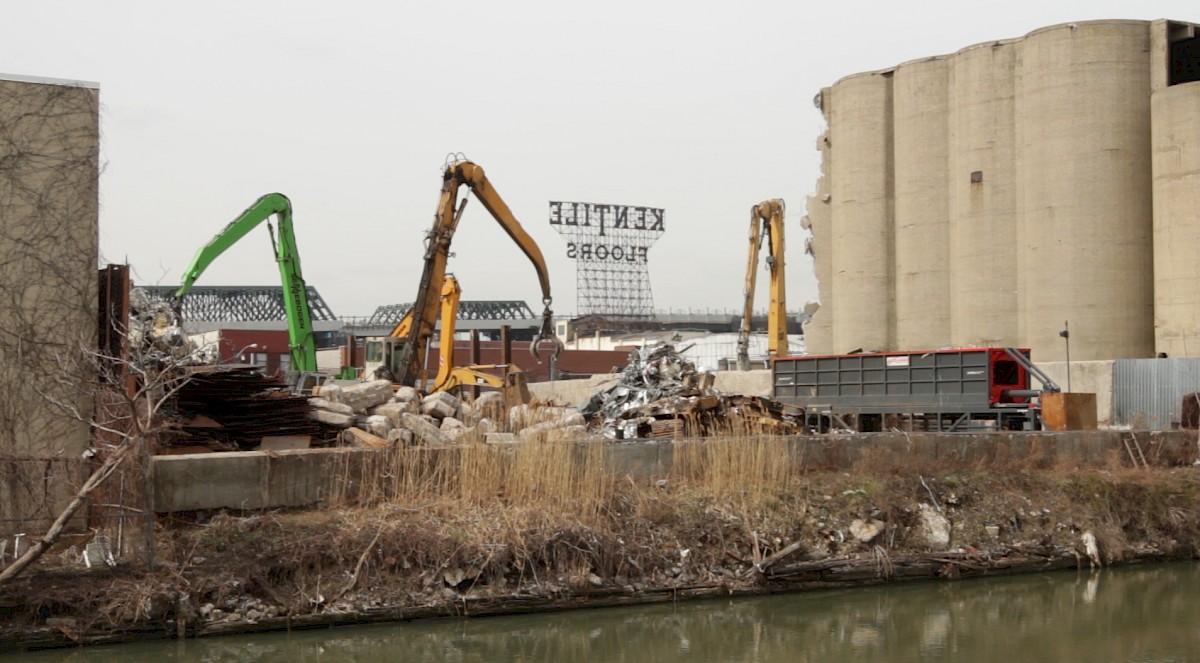 Gowanus Current is a documentary film about people, place, planning, poop and real estate on the most polluted 1.8 miles of water in America.
Shot over the course of eight years, it is a longitudinal portrait of a notoriously polluted neighborhood confronting development and displacement. The film explores the struggles of its stakeholders and the textures of a transforming landscape, asking what is truly valuable in a community, and who gets to decide.
Gowanus Current employs a dual observational documentary/tone poem approach to paint an immersive portrait of a neighborhood. Verité scenes offer glimpses into people's lives and provide a structure to the timeline. The audience is present during resonant moments, and the camera observes events as they unfold, without direct interviews or onscreen text. Simultaneously, meditative tone poem stanzas punctuate the storyline and evoke the rhythms of time's passage. Visual and sonic textures reveal the neighborhood's character and hint at its fate.
Gowanus Current immerses the audience in the neighborhood, listening in on contentious community meetings and sidewalk conversations, revisiting familiar corners over the years as warehouses come down and glass towers rise up to join the Brooklyn skyline. Ultimately, this film is a window into the conversations and convictions of the community, paired with representations of the rhythms and aesthetic of the place in order to create a kind of civic cinema.