Renata Škobo & ROSA Vocal Group
ROSAette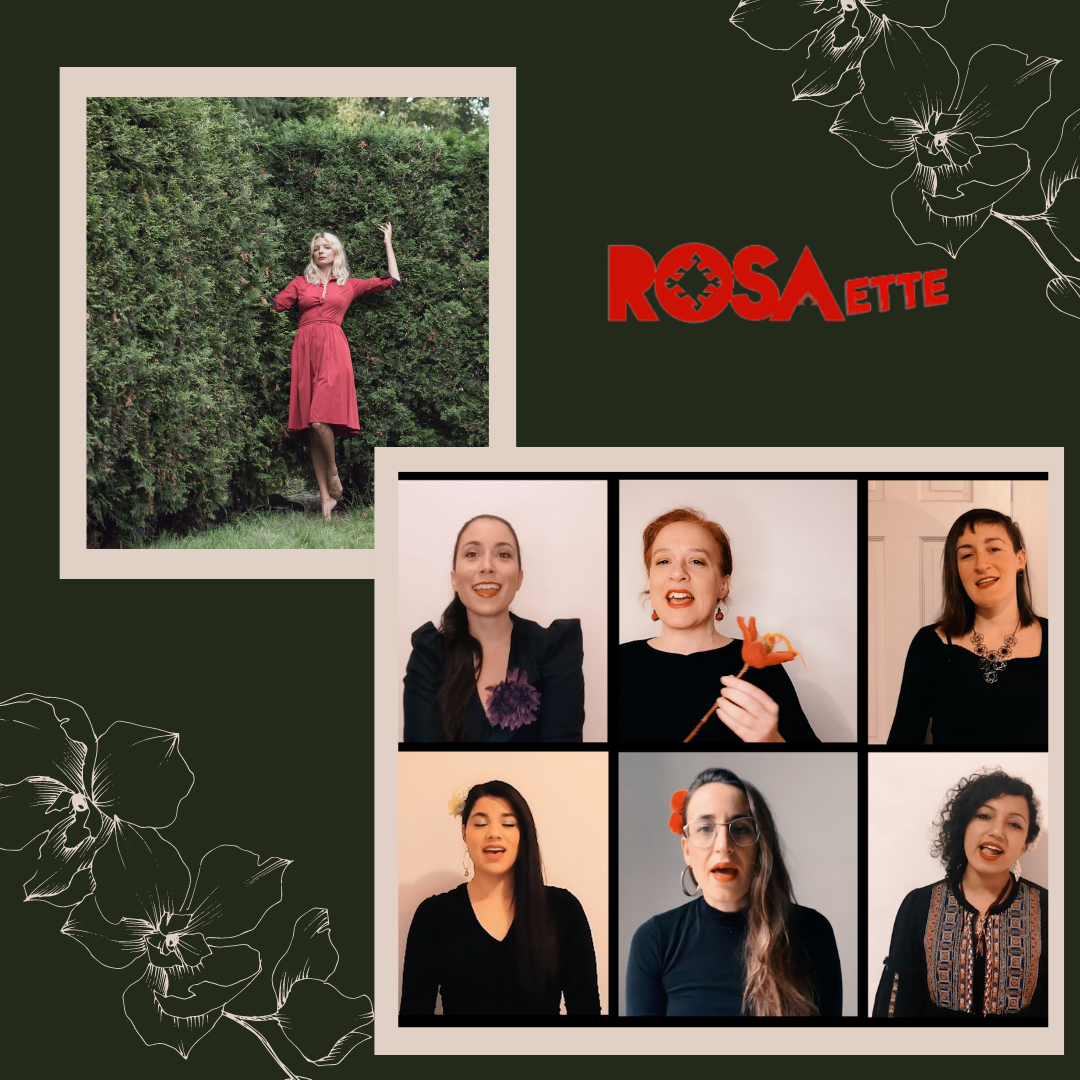 ROSAette - collaboration between traditional vocal group ROSA and Renata Skobo - choreographer and performer. ROSAette is a multidisciplinary and multicultural performance, created and performed by female artists from 5 different countries, spanning 4 continents. Inspired by Balkan culture and tradition, performed by women of different ethnic, religious and cultural backgrounds, this piece addresses the very human struggle of being "stuck" and "in-between" in physical spaces, our bodies and our minds. A feeling we have collectively experienced during this global health crisis.
Are these feelings familiar or was the moment of quarantine a complete new experience for most of us? How do we separate physical and mental "stuck-ness" or are these feelings always interconnected? How are our bodies experiencing these moments of restriction, of solitude, of transformation? Diving deep into the core of ourselves and our roots is where the creation of ROSAette took place.
Bringing the clash of epochs with a common thread that connects them - the captivity from once visible, and now invisible intruder; this piece is the interplay of struggle, defiance and, at the end, resilience as the inevitable stages of confinement.