Aisha Joseph
Kraft Kulcha Creative Entrepreneurship Youth Summer Workshops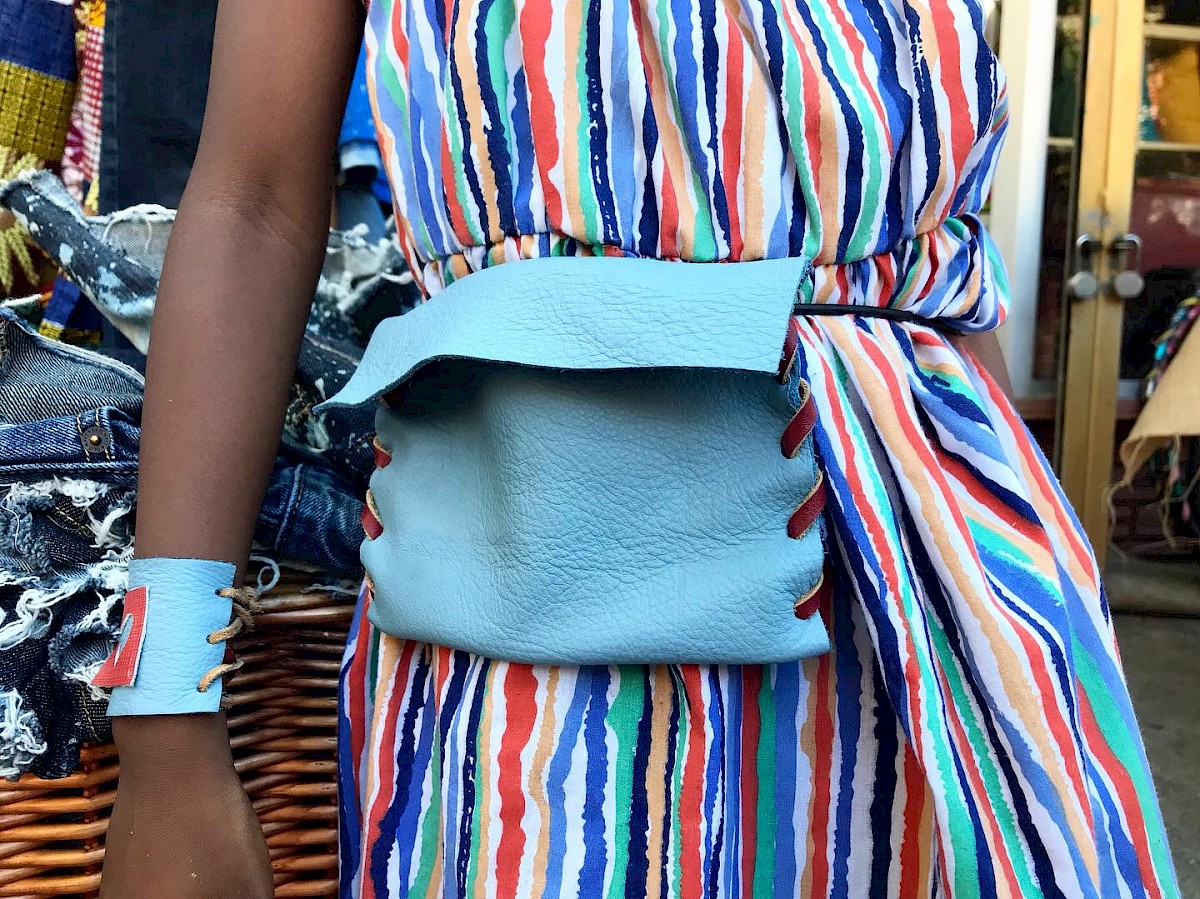 The mission of Kraft Kulcha Creative Entrepreneurship Youth Summer Workshops is to provide a space for girls of color where they can learn a variety of art, design, and craft skills with a spirit of creative entrepreneurship from a holistic point of view.
As the participants learn different ways of creative expression, it is the Workshop's aim to instill in them the skills to tap into a mindful, intentional and entrepreneurial form of creativity.
Kraft Kulcha Creative Entrepreneurship Youth Summer Workshops are a series of five weekly art, design, and craft workshops for girls of color aged seven to seventeen that will take place at Make Manifest BK in Bedford-Stuyvesant, Brooklyn in July and August 2020. Workshops will include artistic skill-building in crocheting, upcycled jewelry making, leatherworking, hula hoop making, decoupage, painting, collage-making, and clothing embellishment. Workshops will be taught and led by Ms. Joseph along with a workshop assistant. Each week a guest artist will present to the workshop about their artistic practice and their pathway to making a career as an artist.
Each week the students will take a day trip to a local artist's studio or an art institution for inspiration on turning art, design and craft skills into a viable career path.
To further inspire and prepare students to choose an artistic career path, students will learn how to leverage their art, design and craft skills into entrepreneurial ventures. The 'kid-preneurs" will learn how to market, merchandise and sell items they make during the workshop. A professional photographer, one of the guest artists, will teach students to photograph their work. They will also learn how to promote work on social media as well as learn merchandising and sales skills. With parental permission and oversight, they will get assistance in setting up an Etsy shop to sell their work.
In addition to learning the entrepreneurial side of a career as art makers, they will learn how to bring mindfulness practices into their artmaking. They will have a yoga class experience with yoga instructor, Akushua, journal and create intention boards (collages decorated with individual intentions and motivational words) to share with other girls in the workshop.
Students will receive a basic kit of craft supplies that they can take home containing yarn, crochet hooks, paint, paintbrushes, etc. Students completing three or more weeks of Kraft Kulcha will receive a portfolio to store and display their artwork.
After the fifth weekly workshop, there will be a final showcase for Kraft Kulcha and its sister program Sew Green Fashion Camp. The showcase will take place at Life Wellness Center, also in Bedford-Stuyvesant. Students will be invited to display their work during the showcase and sell their artwork at a Youth Arts Market that will take place at Life Wellness Center directly following the showcase/fashion show. Students will merchandise their work and sell to showcase attendees. They will keep 100% of the proceeds of their sales.