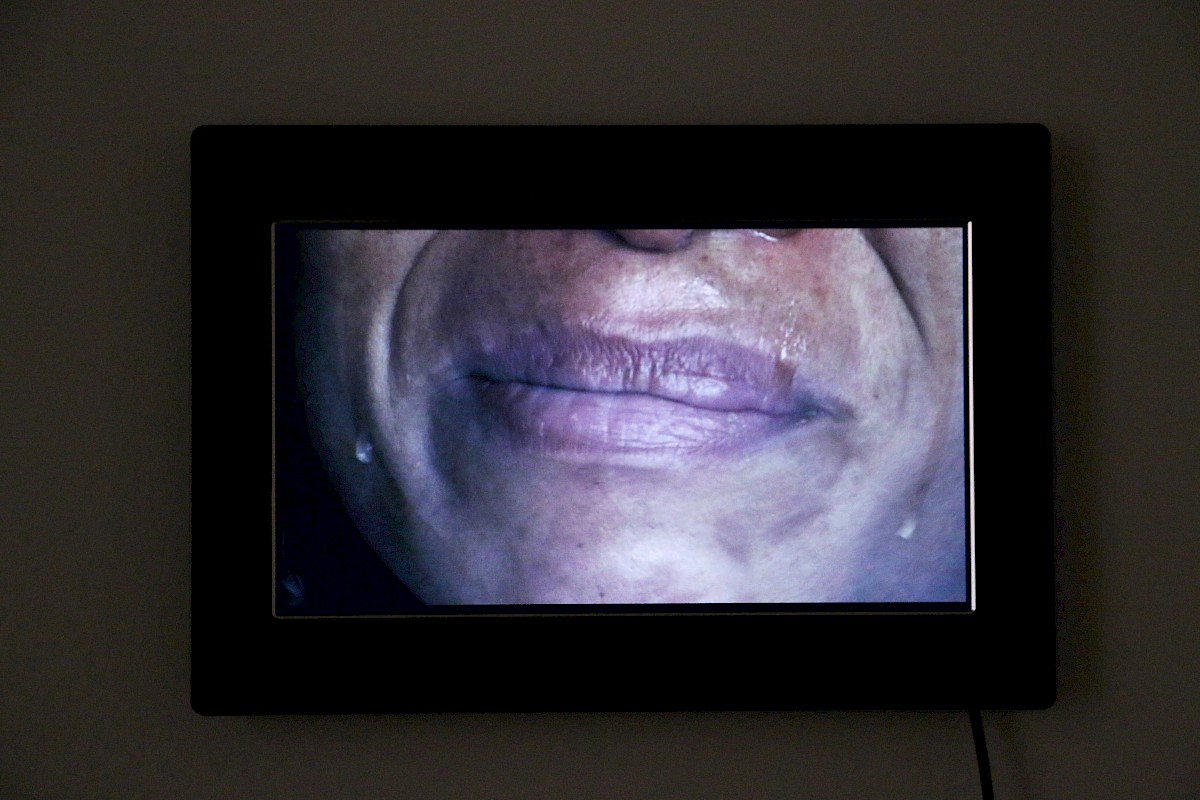 Cat Del Buono uses video, sound, and installation to address social issues. Her most recent works stem from interacting directly with people to illuminate some aspect of humanity to which they can all relate. Sometimes, she uses humor to break down complex topics such as rape culture. Other times, showing the disturbing reality of issues like domestic violence can make a bigger impact. No matter what Del Buono is working on, her intention is always to give people a voice and to influence change.
"Voices" is a multi-venue immersive video installation and panel discussion that focuses on domestic violence survivors. This project utilizes art as a focal point for an open public dialogue about an ongoing social problem. Different versions of "Voices" have shown in major cities, including Chicago, Washington, and Miami. Small versions were also shown at Shiva Gallery at John Jay College and the Bronx Museum. Del Buono will bring the project to Brooklyn during Domestic Violence Awareness Month, October 2020.
With the help of the Mayor's Office to End Domestic & Gender-Based Violence, she will film survivors of all ages and ethnicities telling their stories of abuse and survival. I film only their mouths as a way to keep them anonymous for safety reasons. Together with advocates, Del Buono will organize a panel discussion at one of the venues during the exhibition. This allows the Brooklyn community to ask questions and hear from survivors, advocates, law enforcement, and art professionals speaking of traumatic events, amazing recovery, and how art can be a catalyst for change. This discussion will be web-streamed to reach a larger audience.
Previous "Voices" exhibits have been described by visitors, survivors, and the press as moving, overwhelming, and important. It was highlighted in the Brooklyn Rail, The Art Newspaper, Miami Herald, and the OC Register where they stated, "It is art intended to increase awareness and galvanize communities toward greater involvement in prevention and advocacy."
As a daughter of a survivor, this is something about which the artist is passionate. The project stemmed from being a socially-engaged creative wanting to give a voice to the voiceless. This is especially important now when the country's administration is removing protections for women: reducing Title IX protections for college rape accusations, rolling back protections from armed abusers, and limiting access to abortion. By using art as the platform for this important conversation, the eyes, ears, and hearts of communities can be opened to work together for change.