Charlie Madison
The Parsnip Ship's Spring 2020 Season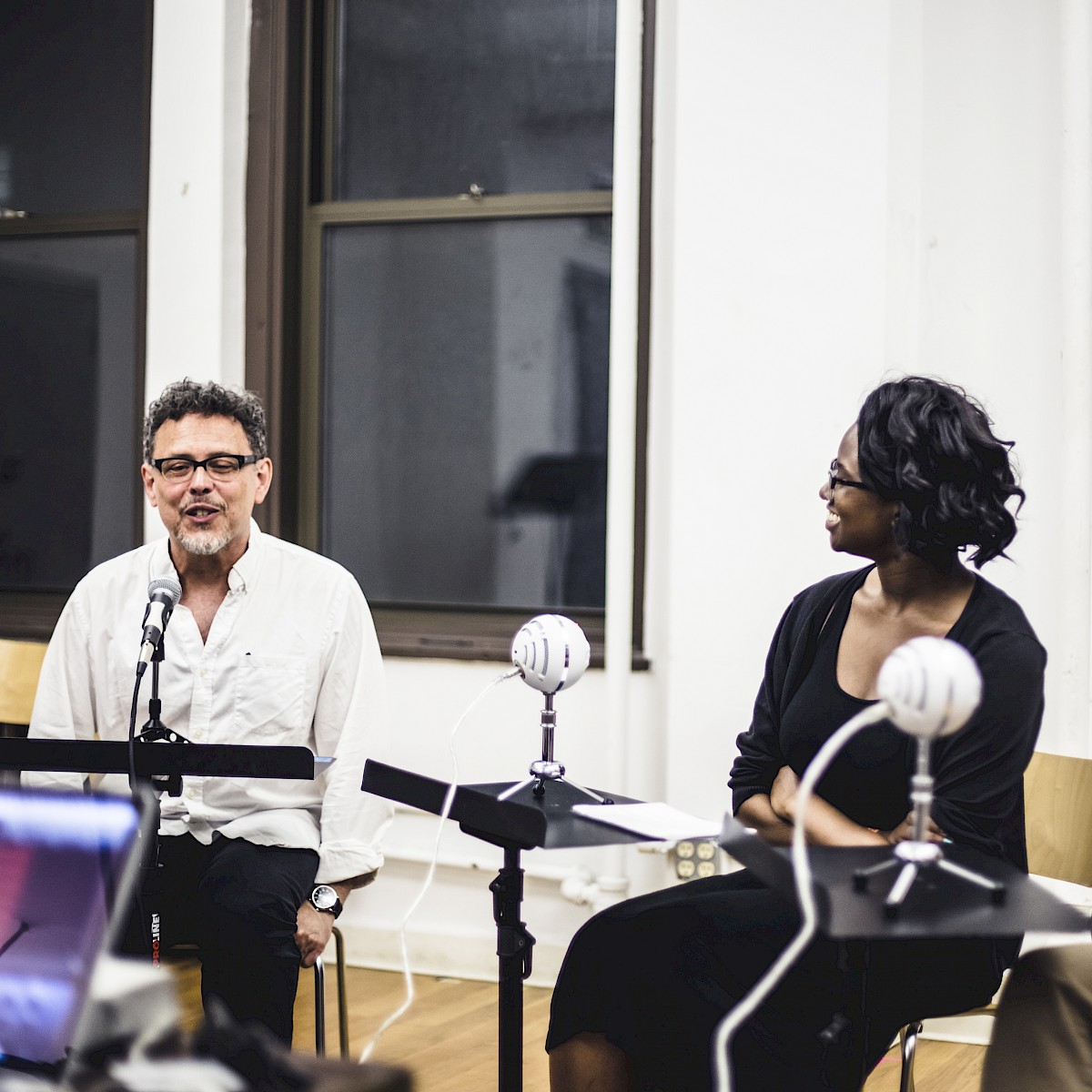 "New Plays. New Music. This is How We Hear Theater." The Parsnip Ship envisions an inclusive, equitable, and diverse culture of American theatre, in which all types of voices are represented and heard. To that effect, The Parsnip Ship is a series of new plays and new music performed live and released as a free and accessible podcast. The series highlights diverse voices in both theater and music and brings awareness to inspiring artists. Recorded live every month in Brooklyn, TPS episodes are available on iTunes, Stitcher and Google Play Music.
The Parsnip Ship is producing six readings of new works in spring 2020, all by woman-identifying playwrights. All are free to the public in Downtown Brooklyn and feature live musicians and playwright interviews; they will be recorded and edited into podcast episodes. These works include:
"The Last Ring" by Ashley Lauren Rogers
Mari is a closeted transgender woman from Japan, and the number one contender for a professional wrestling title; if she doesn't pay a ransom, her trans status will be revealed to the world. Spectators watch Mari take on her longtime adversary Alexa in a ladder match for the WEW Prima Donna's Championship.
"'A': What the Black Girl Found While Searching for God" by Taji Senior
16-year-old 'A' is at war, battling herself and the world around her. She takes comfort in her relationship with God, her patient and compassionate friend who offers 'A' stillness and a listening ear. But just as she thinks she understands her own existence, God goes missing, leaving 'A' to confront an antagonistic narrator whose true identity just may lead her to peace.
"An Eco-Fable: A Wolf, A Rabbit, and A Crow Walk Into Tomorrow" by Robin Rice
Five years ago, Mother Wolf was captured and taken away from her pack and newborn pups. Now she returns to Homeland and there is no sign of other wolves. There are frequent avalanches; the glacier is melting at a rapid rate; forest fires and fierce storms are devastating the land. Mother Wolf convinces a lonely teenage jackrabbit, a starving crow and Clem, a flower on a clematis vine, to team up with her and rectify the situation.
"Nanay" by Molly Olis Krost
Angela arrives to congratulate her twin sister on her new baby, but instead finds Eve 'cohabitating' with an infamous Filipino vampire. Does Angela believe Eve's claims that all is well with her new relationship? "Nanay" incorporates Filipino mythology and tradition to compare eastern and western approaches to sisterhood, trauma and healing.
"Faust on 147th Street" by Iman Ward
"Faust" explores the perils of Black love in the face of poverty and hope which encourages 'selling the souls' for fame. They lose sense of their black identity, morals, and even love for the other. It's set during Harlem's late-90s era of club kids and Giuliani's term in office - highlighting 'pre-artisanal matcha lattes,' raw, gritty nature of NYC. This ensemble piece showcases the candid narrative of peoples' idea of wealth and what they'll do, morally or immorally, to get it.
"Luciernagas" by Jessica DeBruin
When Mal's grandmother dies, she inherits a mysterious cabin in the woods. Reunited with her estranged mother Silvia, they parse through possessions, ghosts and long held family secrets, over a weekend the two of them won't soon forget. Luciernagas is a play about shadows: our own, and those of our family; it is about heritage, forgiveness and legacy that passes between women in a diaspora.