Clara Ibarra
"The Grandparents StoryLab"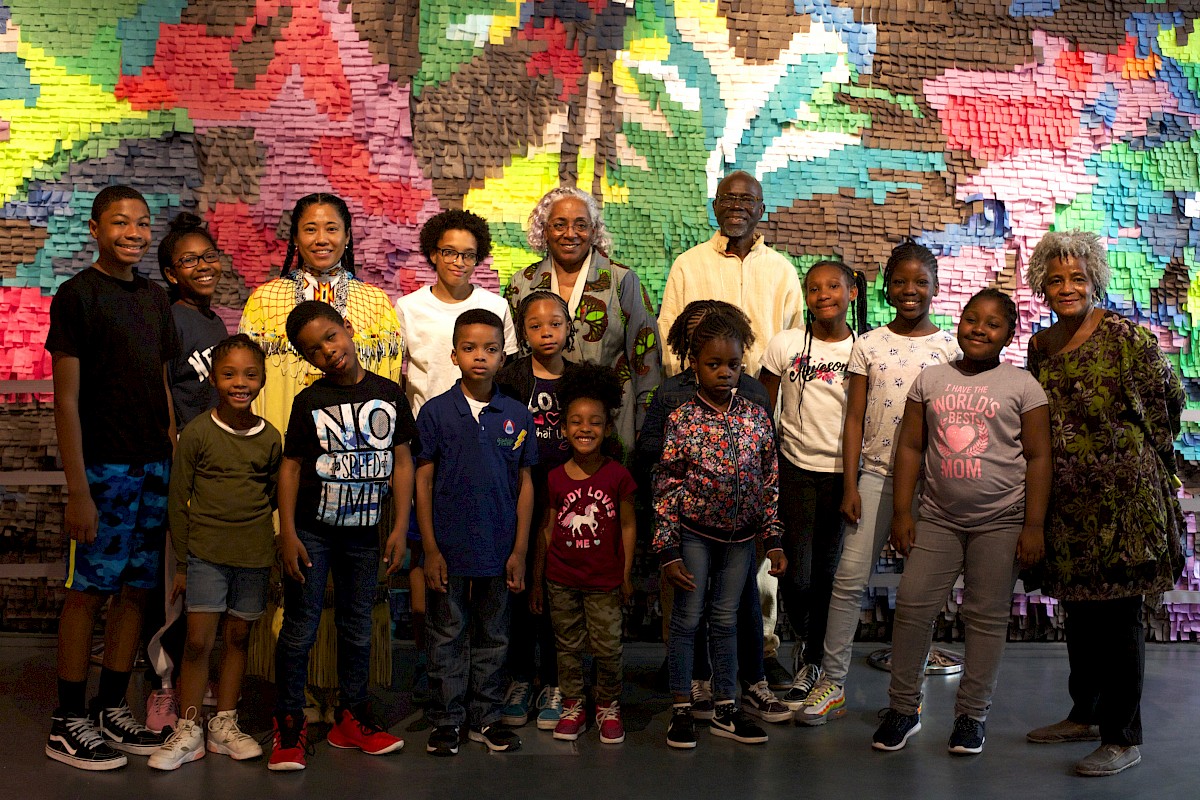 The Grandparents StoryLab is intergenerational project which seeks to connect the youngest and oldest generations for mutual benefit and for the benefit of the society at-large. They desire to address the invisibility and loneliness many elders experience while also building the communication skills of children; all the while fostering community building, empathy, understanding, knowledge transfer, and wonder in both generations.
The Grandparents StoryLab runs a series of workshops to equip kids with interview and audio storytelling skills. Kids then interview elders, and the StoryLab produces the interviews into sound-rich radio stories and podcasts. Children then reimagine the stories they have been listening to by creating art to illustrate them. In addition to being published on their website and podcast stream, The Grandparents StoryLab works closely with a variety of public and community radio programs to rebroadcast the content and cast the stories further. So far, two of the stories have been broadcast on NPR, a network of stations, which reach 28.5 million weekly listeners.
In addition to this, all of their interview series have been broadcast on NYC's WBAI Radio, which is based in Brooklyn, but part of the national Pacifica Network. All the interviews are also archived with creative commons license for public use.
Elders and children are both underrepresented in podcasting and in the media in general. This project provides them with a platform to represent themselves, creating rare and beautiful intergenerational encounters.
According to the 2010 U.S. Census, 28% of seniors live by themselves. Social isolation takes a measurable, severe toll on the elderly, increasing the risk of hypertension, dementia, depression, functional decline, and institutionalization. By celebrating seniors' lives and encouraging audiences to connect with the elders in their communities, this project seeks to mitigate isolation among seniors, thereby improving their physical and mental well being.
The StoryLab seeks to limit the isolation experienced by elders and to foster character development and communication skills in children. In the process. they seek to expand creativity, curiosity, understanding, empathy, and wonder in both generations