Curtis John
The Luminal Theater
Black Cinema Outdoors!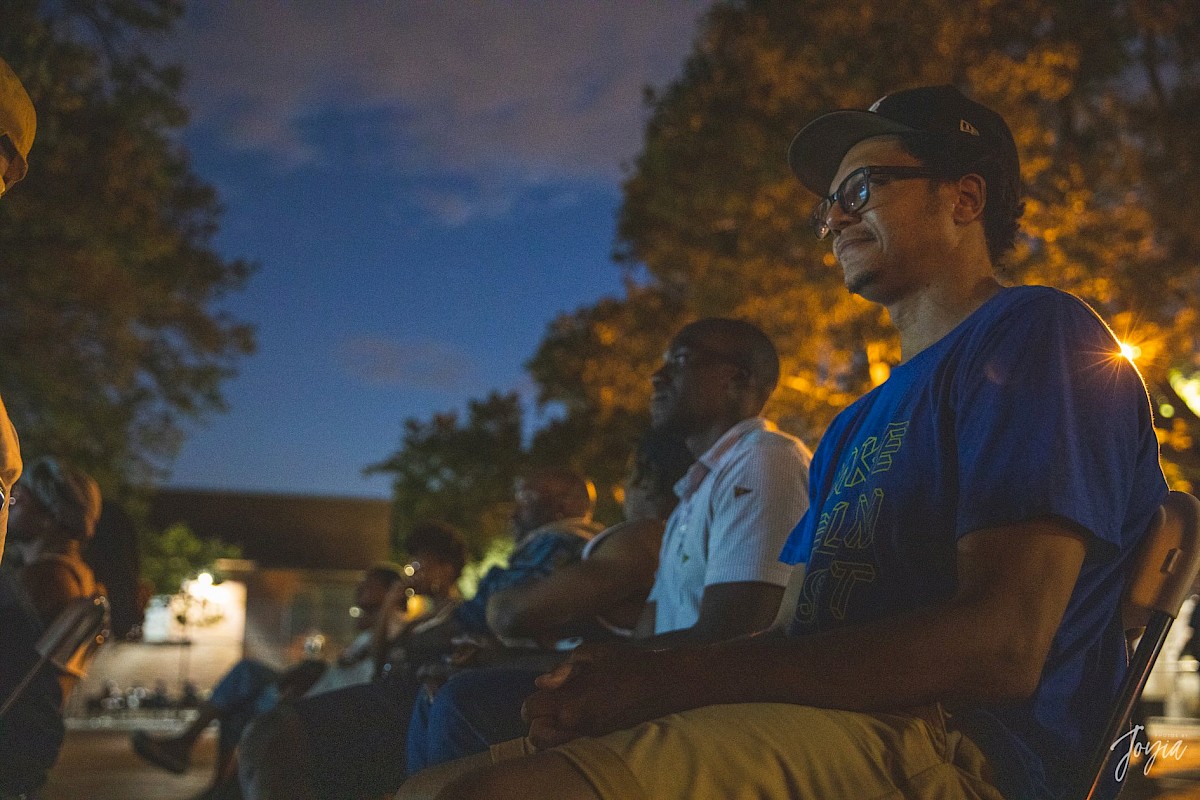 The Luminal Theater provides fully-curated film experiences of African diaspora works (African-American, African, Afro-Caribbean, Afro-European, etc.) to Bedford-Stuyvesant and Central Brooklyn. In a rapidly-changing Bed-Stuy, their mission is to keep Black stories alive through the cinematic arts and create shared audience experiences around these films. Their work provides opportunities for an artistically rich cinematic and media-maker community to present their work to existing and new audiences, serving this underserved community, as many other films programs do not fully cater to their audiences.
Black Cinema Outdoors! is a celebration of Black independent cinema and the communities that birth them. In Brooklyn, this is most relevant in Bedford-Stuyvesant, the borough's hub of Black creativity and an ever-growing enclave of Black filmmakers. Using community gardens, summer block parties, and streetside installations, Black Cinema Outdoors! will host 25-40+ audience members at each screening, in intentionally intimate spaces, to enjoy and reflect on the boldness and creativity of black cinema. Each film they screen is made by or substantively about the Black diasporic experience, and as often as is possible, programmed alongside a short film by a local filmmaker.
Black Cinema Outdoors! is an expanded version of their existing Cinema Garden Party, which has been funded by the Brooklyn Arts Council for the past two years. In 2019, The Luminal Theater produced six Cinema Garden Parties: three at the Hancock Community Backyard Garden, two at the First Quincy Street Community Garden, and one at the E. 43rd Street Community Garden in Flatbush, for over 210+ audience members. In 2020, they've recommitted to their existing spaces, while planning to expand our programming to cover more highly visible public spaces.
From audience favorites like "Decade of Fire," to little-known gems like "The Fits" and the incredibly moving "All Our Sons", their presentations elevate what audiences 'think' they know and activate their curiosity about the future of Black life. They also aim to provide ever more timely, educational, and entertaining films in 2020, including more international documentaries, challenging narrative films, and experimental cinema. Their mandate remains: present, daring, and stimulating cinema.