D. Kutz
Annual Gowanus Artists Studio Tour, Inc.
Gallery Dispersed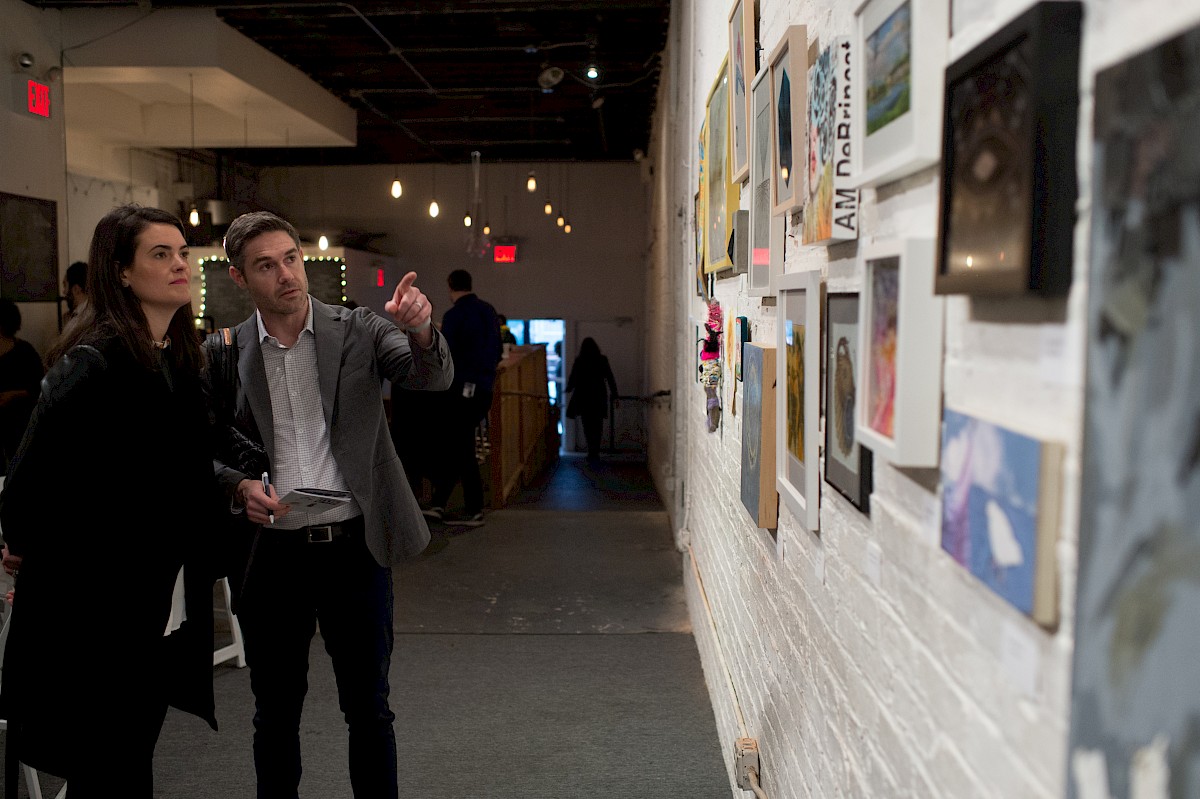 Arts Gowanus supports, promotes, and advocates for artists and a sustainable creative community in Gowanus. They nurture relationships among individual artists, arts organizations, local businesses, and the community. Arts Gowanus works to strengthen the community fabric and connect diverse groups through the arts. They believe that art and artists are essential co-creators of neighborhood identity, drivers of civic engagement and economic development, catalysts for change and conversation, and active participants in public dialogues. They produce open studio events, professional development workshops, public art works, artistic collaborations and exhibitions, and are deeply involved in policy planning underway in the neighborhood.
Gallery Dispersed will be a neighborhood 'gallery' using the walls of ten local businesses and venues, yet unified through a cohesive identity, themed exhibits, and coordinated openings and art and civic dialogue talks. Based on principles of local art and community building, Gallery Dispersed offers a platform for creative expression and economic development for - and from - diverse populations in Gowanus, including long-time residents, artists based here, recent transplants, and occupants of the three public housing complexes in Gowanus.