Danielle Buonaiuto
ChamberQueer
"Revolution"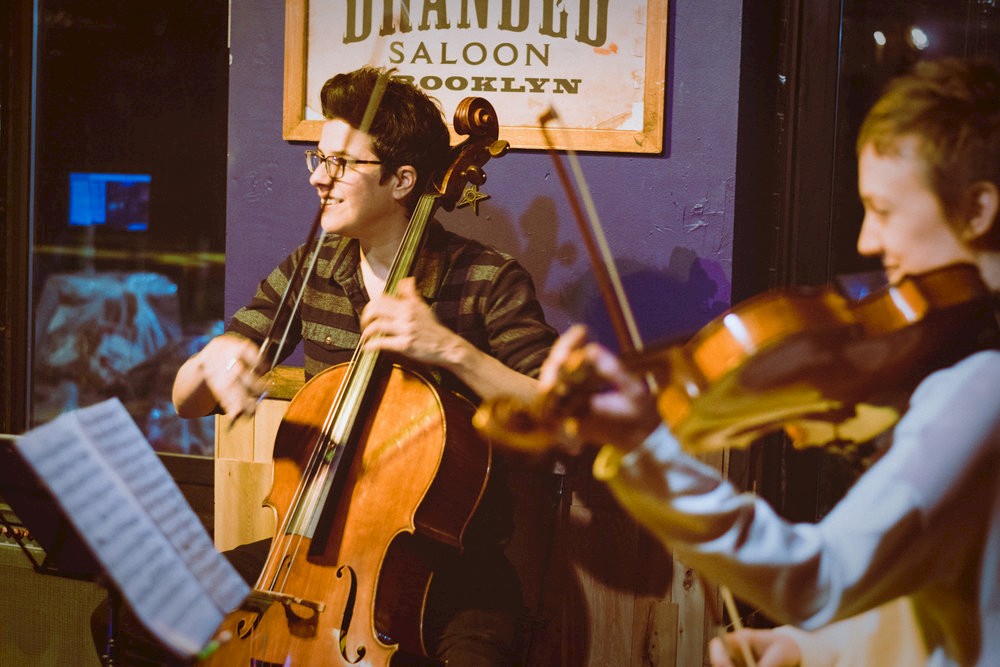 ChamberQUEER, founded in 2018 by four queer musicians, is an LGBTQ+ chamber music organization with a mission to program queer artists and composers; highlight historically under-represented queer figures in classical music; and provide an inclusive and intersectional space in classical music for artists and audience alike.
Their events take two forms: concerts and community events like group music-making and open mics. Each event takes place within an intentional, intersectional queer space -- that is, one where all performers self-identify as queer, but where all are welcome. Its flagship event is a three-day concert series during Pride month.
ChamberQUEER will hold its second three-day festival from June 5-7, 2020. Featuring over two dozen LGBTQ+ members of the classical music community and highlighting the music of queer composers, ChamberQUEER 2020 will provide an alternative, inclusive space for audiences and performers within the local classical music scene.
By basing our activities in community venues in Brooklyn, they create this space within the audiences' own neighborhoods. In 2020, our festival will furthermore contribute to the cultural programming during Brooklyn Pride, augmenting the family-friendly events that are available.
ChamberQUEER 2020, titled "Revolution," will present two concerts and a daytime community event during Brooklyn Pride. They will feature acclaimed countertenor Reggie Mobley performing music by Handel that addresses LGBTQ+ themes, in conversation with works from the modern era. Also featured will be Julius Eastman's "Gay Guerrilla" in an arrangement by Jessie Montgomery originally for the Chicago Symphony, paired with digital art made by emerging local filmmakers. They have commissioned Kala Pierson to write a work addressing themes of erasure, trauma, and healing. The collective has also issued a call for scores, nominations, and proposals from queer composers, and will program selected works to complement and round out the programs, with an eye toward highlighting the voices of local composers in particular.