Danielle Russo
"Final Notice"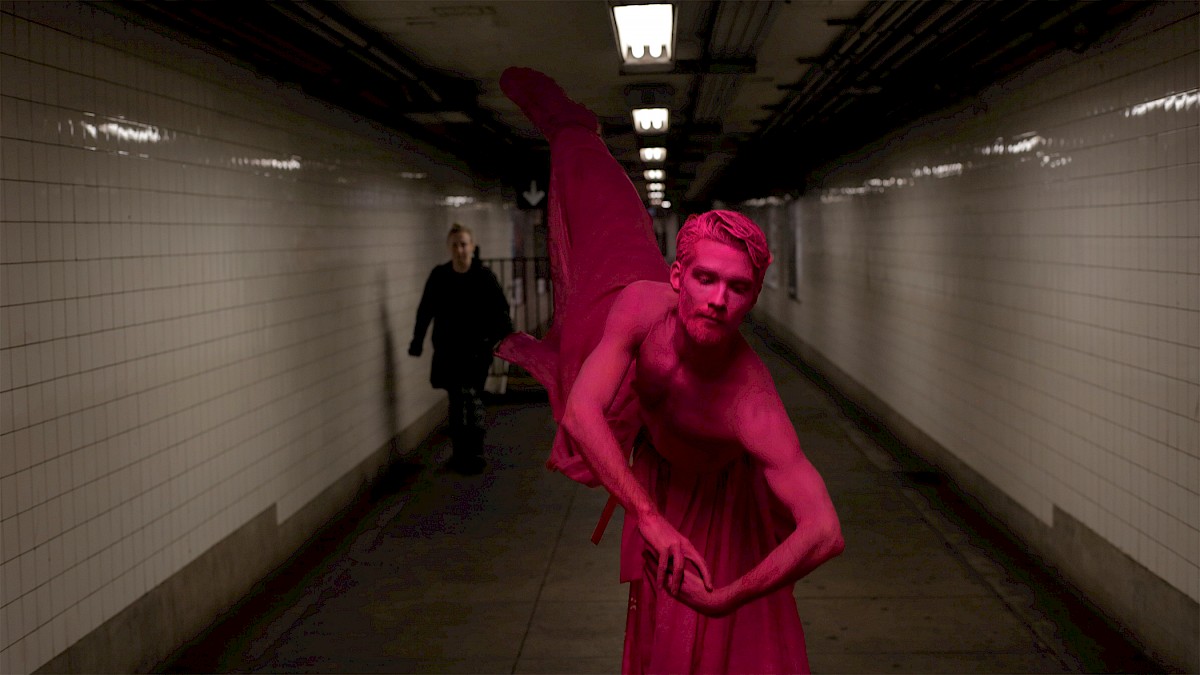 Danielle Russo/Danielle Russo Performance Project (DRPP) is a company of movement-based artists who design physically rigorous, conceptual performances for non-traditional 'stages.' Its mission is to provoke critical, socially conscious dialogue between artists and the general public by providing free performances, creative workshops, and interactive programming. Artistic Director Danielle Russo is a choreographer, educator, and social activist based in New York City since 2004. Her productions predominately occupy public spaces—architectural, historical, and politically-charged habitats and environments—and range from site-specific, installation, and immersive invitations to experience dance as a mechanism for storytelling and social activism, alike.
"Final Notice" is a new multi-year, site-specific dance research project confronting Climate Change on the Brooklyn riverfront, specifically stressing the public health and environmental threats to neighborhoods with Superfund sites. FINAL NOTICE will culminate in free site-specific performances for the general public in Brooklyn's coastal parks that are adjacent to Superfund sites in Fall 2021.
During Spring and Summer 2020, each residency will consist of a 6-week collaborative laboratory series at two Brooklyn community centers founded on social/environmental justice and youth leadership platforms: El Puente and Red Hook Initiative. Additionally, DRPP will host a simultaneous 6-week rehearsal residency period for the professional company. The goal of this structured research and community engagement model is to build relationships and inter-borough coalition to support Brooklyn inhabitants who are affected firsthand by the political negligence and environmental racism attached to Climate Change. DRPP will integrate the alliances formed with community members into the making of "Final Notice."
DRPP will reconvene in Fall 2020 to process the creative material from the youth residencies. The full production of "Final Notice" will consist of cyclical solos, duets, and ensemble dances. In addition to its physical choreography, Russo is collaborating with Technical Director Joanna DeFelice who will create a large-scale visual component to illustrate the cumulative land recession anticipated by Climate Change. Also, Digital App Designer Henry Holmes will be creating a free downloadable phone app with geo-mapped informational and interview content, which youth participants will have an opportunity to partake in. All youth participants will have the option of being involved in the final production if they are interested.