Elena Soterakis
BioBAT, Inc.
Common Frequencies / Frecuencias Comunes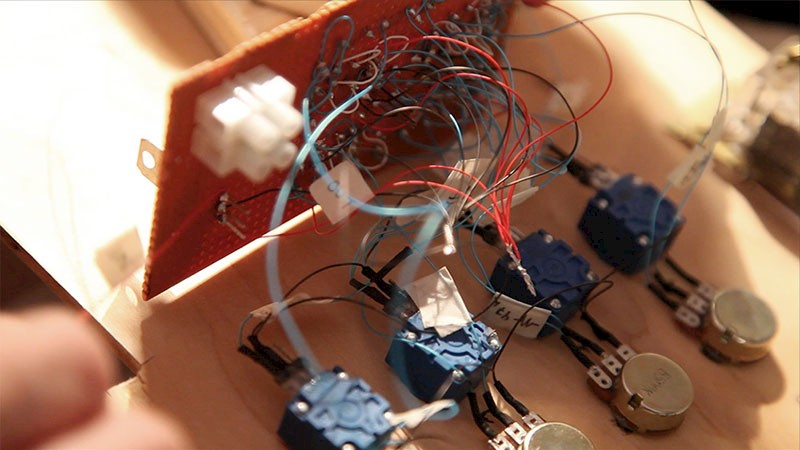 BioBAT's mission is to bring free, bilingual, innovative Contemporary Art, Science and Educational programming to Sunset Park, Brooklyn- that is accessible to all and fosters community.
"Common Frequencies" will be a platform for artistic and scientific research and a common-ing space to develop connections with the local community in Sunset Park and the wider NYC area.
Common Frequencies, occurring May 1 - October 15, 2020 at BioBAT Art Space, located in the Brooklyn Army Terminal, will bring together a group of cross-disciplinary Mexican artists whose work meets at the intersection of art and science, and explores the relationship between these two disciplines through sound, urban ecology, language, and the construction of symbolic imageries. Directed by the BioBAT Art Space Collective which includes, curator Elisa Gutierrez, and organizers Jeannine Bardo and Elena Soterakis. Featuring artists: Tania Candiani, Lorena Mal, Gilberto Esparza, Marcela Armas and the Interspecifics collective.
In the midst of a time that seems to be more and more divided, these artists prove that union and connectivity are more present than ever to show that humans are not an independent species, but rather dependent and inter-connected with every single being on the planet.
The artists—working mainly across sound, performance and installation—are inspired by nature, resonance, mechanics, electricity, and magnetism and take these phenomena as the basis for the invention of poetic mechanisms that permit the possibility of tuning into multiple natural frequencies—emerging from minerals, animals, bacteria, plants, and humans—that are translated into visual and sonic landscapes.