Elle Burchill
Microscope Gallery
Microscope Gallery Events Series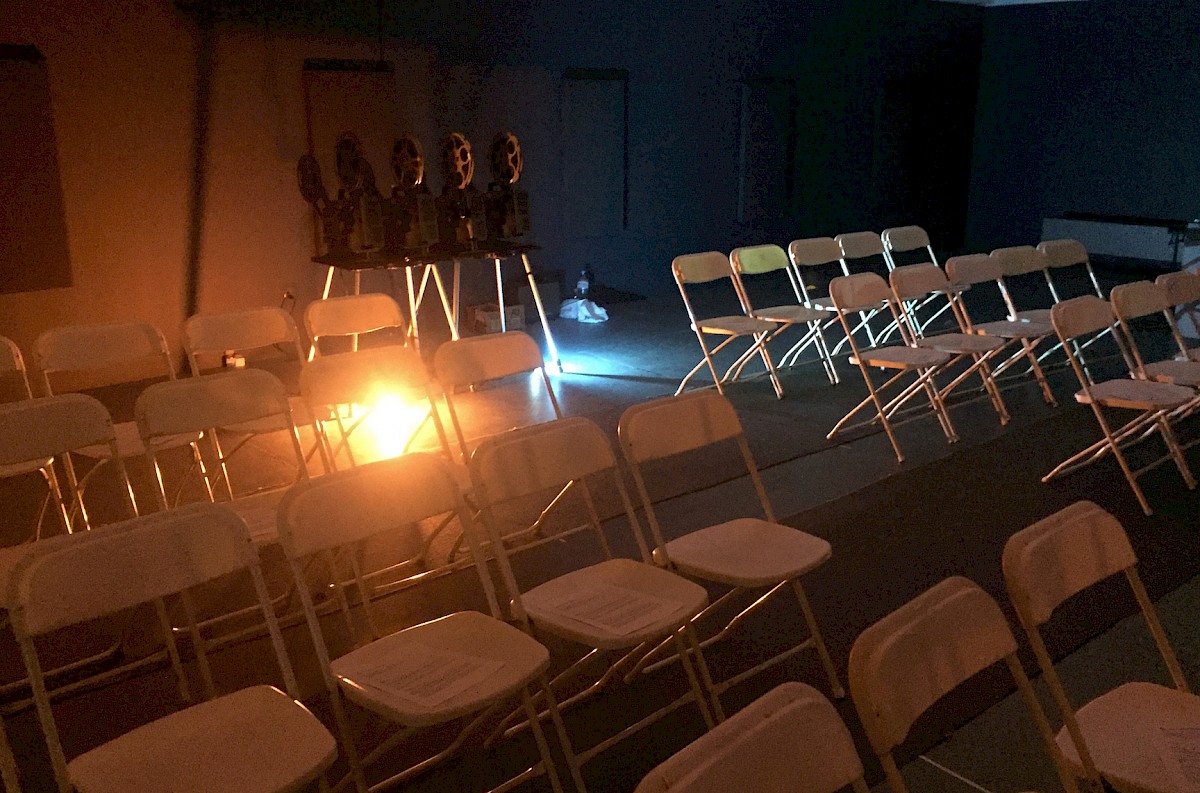 Microscope presents the works of moving image, sound, digital, and performance artists - from the emerging to pioneers of their art forms - through exhibitions and weekly events. Microscope addresses the divide between works of art presented in the white box setting of the gallery and those in the black box of the screening/performance venue. It was conceived as a place where artists working with time-based arts are presented in either context according to their intent. Shown alongside its exhibition schedule, Microscope's Event Series expands the discourse to screening, performance, and other works made for a live setting. Submissions are welcome year-round.
The Series began in 2010 and has presented nearly 600 events. It is the only of its kind in Brooklyn (and wider New York) regularly featuring first-time artists alongside pioneering figures. It is a platform for introducing new artists and historical works to new generations, stimulating a dialogue between the two. Series' artists often receive press coverage and/or are later asked to partake in other shows, starting off or consolidating their careers. The Series is also known for its ability to include a wide range of analog and digital formats (e.g. Super8mm, 16mm-film, 35mm-slide, multi-projection, 8bit, live-feed, VHS, GIF, VR).
The Series was co-founded and is co-run by artists/curators Elle Burchill and Andrea Monti and since 2010 has presented mostly new or emerging Brooklyn-based artists as well as established from Brooklyn and beyond. The emphasis is on works that are poetic, highly personal and / or use groundbreaking or experimental approaches. The Event Series is one of two main activities (they also present monthly art exhibitions by artists working with time-based mediums). Microscope seeks through its Event Series to broaden the understanding of, critical discussion about, and audiences for works not intended for the more traditional cinema, music hall, or theater situations nor for installation in an exhibition. The focus is on solo events and creating an opportunity for the audience to appreciate a body of work with the artist present and available to introduce the work and participate in Q&As. Artist and curatorial submissions are always accepted and reviewed by both curators. Open Call events also take place each year, as well as open screen events in which anyone can screen a work before an audience. In 2016 through 2017, Microscope organized and produced a series of ten live expanded cinema performances at the gallery presented in collaboration with the Whitney Museum as part of its exhibition "Dreamlands: Immersive Cinema and Art, 1905-2016".