Irina Stepnova
Steps Theatre & Production Company
"Imperfect Choir"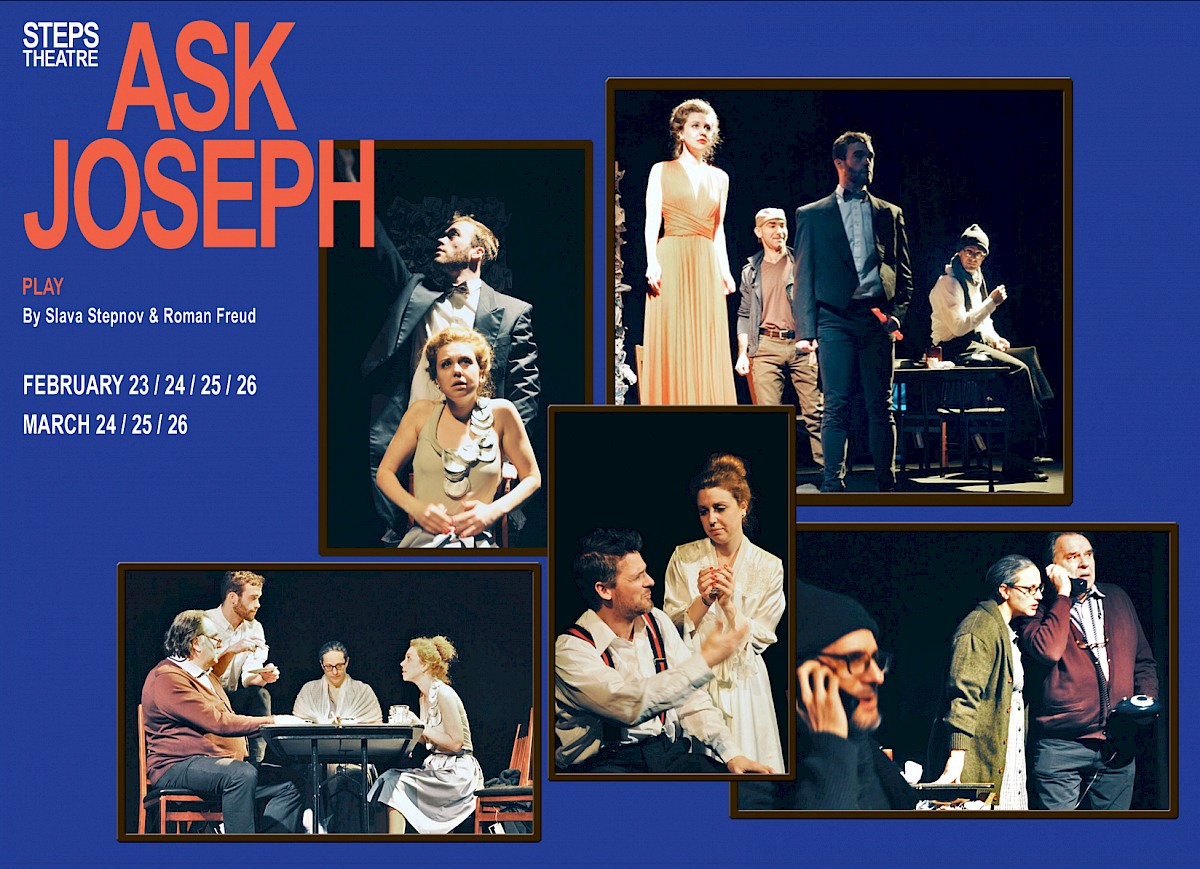 Steps Theatre aims to preserve, develop, and present Russian theatre methodologies and traditions in English and Russian for the diverse communities of Brooklyn.
By presenting and promoting the heritage and legacy of Russian theatre, they advance and develop traditions and processes through productions, workshops, and staged readings.
By producing dramatic works in Russian and English, simultaneously, Steps Theatre turns patrons into an audience open to the diverse cultural experiences.
Steps Theatre employs young actors and theatre specialists and works to aid these artists in making successful debuts on professional stage.
"Imperfect Choir" is a new play by Steps Theatre artistic director and playwright Slava Stepnov. The original dark comedy depicts the lives of immigrant actors in New York. Stepnov was the artistic force behind such memorable Steps productions as "Enemies, A Love Story" (based on the novel by I.B. Singer), "Vasiliy + Federico" (based on the prose of Vasiliy Shukshin), and "Ask Joseph" (about the life and artistic career of the Nobel Prize winner Joseph Brodsky). It was through these productions that he was inspired to write something about life behind the scenes.
In the words of the playwright, "Each one of us has our own song to sing on this earth, one that must be sung with dignity, despite obstacles and conflicts, joys and sorrows, betrayals and oblivion. Imperfect Choir represents human shortcomings. People are imperfect and sometimes join voices in the songs of this choir with pleasure. This play seeks to depict how good it would be to live with dignity and without subjecting each other to deceit and betrayal.
With this play, Steps Theatre attempts to analyze a dramatic period in immigrant life. The play is deliberately set in the backstage of the theater. It examines this place as a space of strong ambitions, where the norm is often cast to the wayside for the sake of self-expression. The story takes place at a Brooklyn radio station; where the characters, émigré theater artists, are rehearsing and recording advertising promos. There are a lot of humorous moments, but it is about the difficulties of immigration and the uncertainty of building one's life and identity in a new country. It depicts individuals existing in a double reality where the image of the theater, as a "factory of illusions," is very much present and the pursuit of authenticity is the main goal, but there is a constant conflict between illusion and reality - a feeling familiar to any immigrant individual.