Irene Koloseus
Feraba-African Rhythm Tap & Flamenco y Sol Dance Company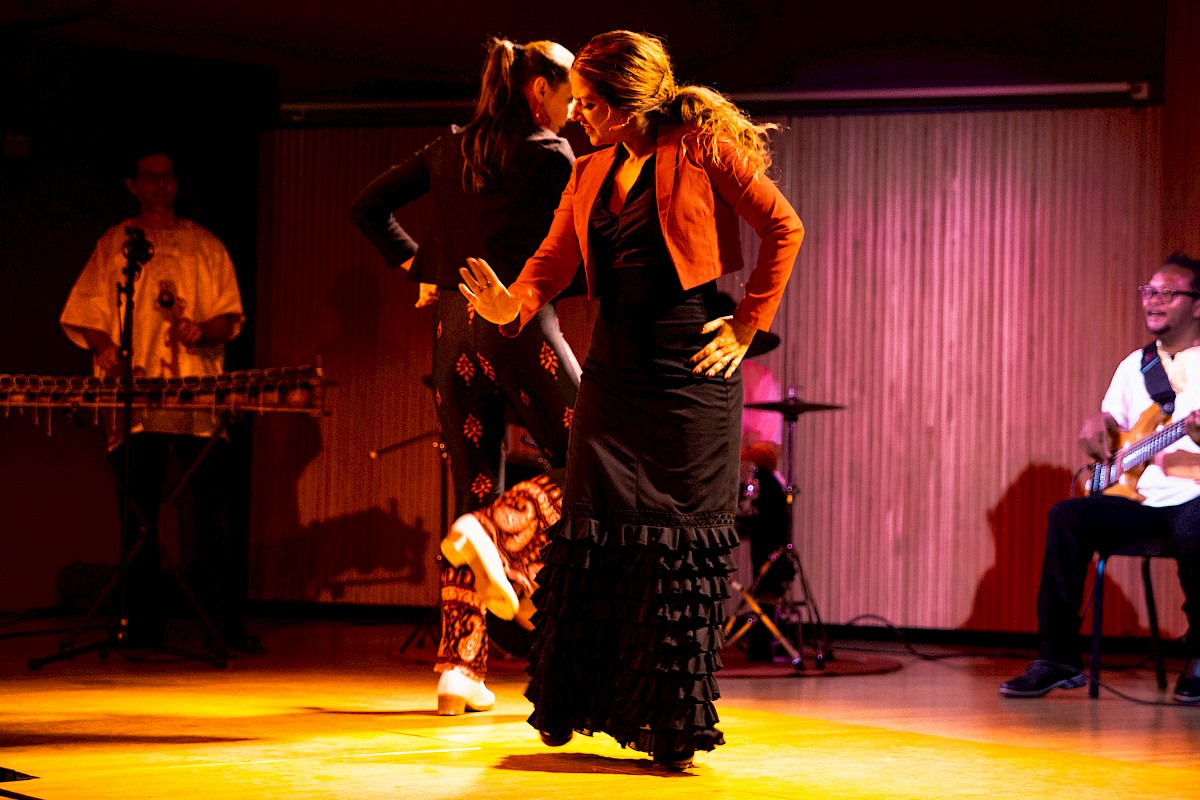 Sound Bridges and Percussive Dance is a collaboration between two Brooklyn-based dance companies: Feraba-A.R.T. and Flamenco y Sol Dance Company.
Feraba-African Rhythm Tap, established in 1996, is a multicultural and multiethnic performance group, which combines the traditional sounds and movements of West Africa with the only true American dance form of Tap. Much of the core musical repertoire of Feraba involves the use of the balafon, a traditional wooden xylophone from West Africa. Many of the current pieces have been developed using this extraordinary instrument and it will be an important element in the creation of new compositions moving forward.
Flamenco y Sol Dance Company features a diverse repertoire including traditional flamenco, contemporary flamenco, flamenco jazz fusion, classical Spanish dance and the more modern Gypsy Kings-style of flamenco rumba. Members of both groups span four continents and come from diverse artistic backgrounds.
The groups are interested in how they can construct new rhythmic conversations, and how they can stay true to their roots (West African traditional music, flamenco music, and jazz) while expanding into unknown territory. Some of the elements that they use in their creative process: percussive feet and hands (flamenco, tap, and African) percussion instruments such as the balafon, traditional West African drums (djembe, doun doun, krin), cajon, and melodic instruments such as banjo and guitar as well as vocals.
In times when people feel divided, due to differences in race, ethnicity, and politics, SoundBridges feels that it is very important for artists to create work that promotes unity and provides hope, happiness, and inspiration to the audience. As a group, they represent many different cultural backgrounds and wish to show that they can foster a climate of togetherness rather than division through shared artistic goals and experiences. They empower the community by building a message of unity.