Interference Archive
Walkout: Fifty Years of Student Art in Protest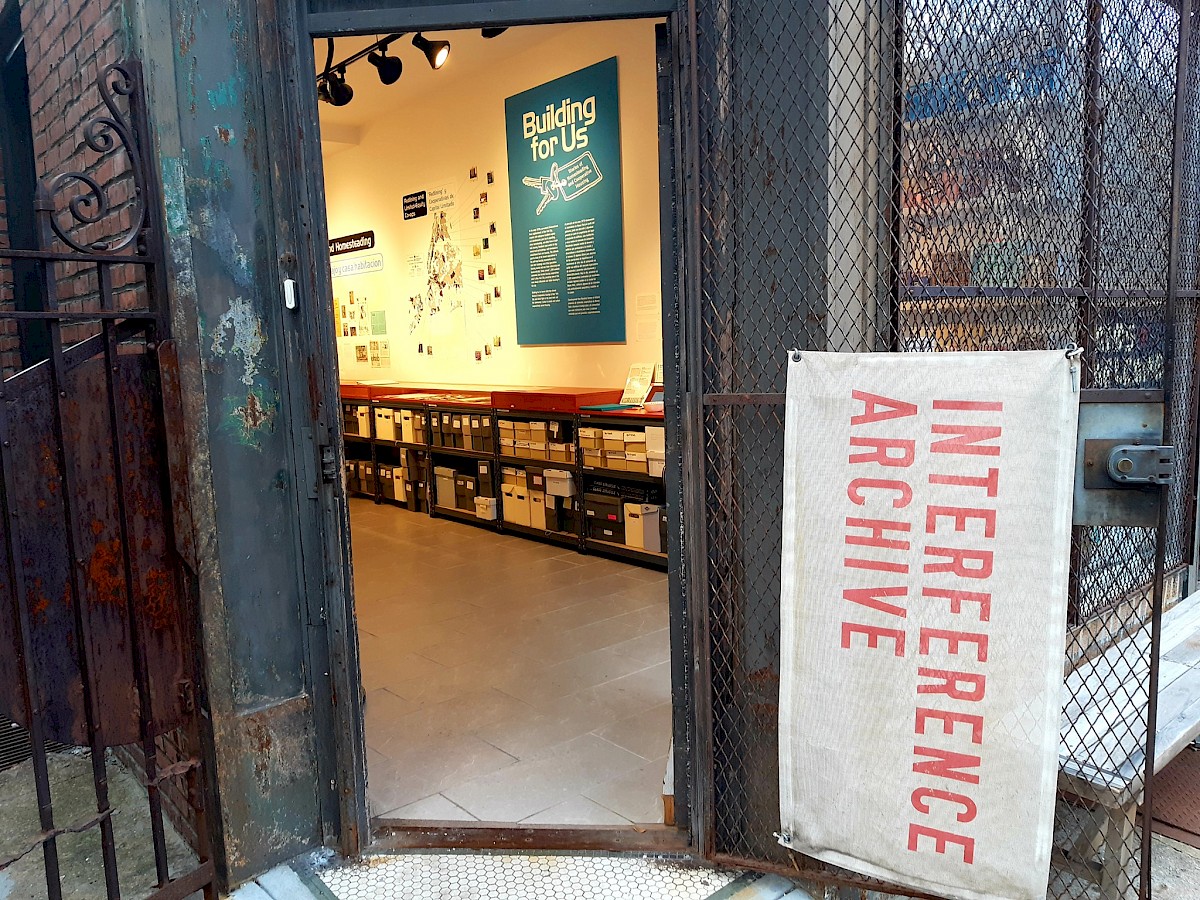 Interference Archive (IA) is a Brooklyn based non-profit public archive of cultural works created through and for the power of social movements. IA is rooted in the belief that shared histories should be held in common and accessible to all. As a volunteer-powered collective, IA explores the relationship between cultural production and social movements. This work manifests in an open stacks archival collection, publications, a study center, and public programs including exhibitions, workshops, talks, and screenings, all of which encourage critical and creative engagement with the rich history of social movements.
"Walkout: 50 Years of Student Art in Protest" is an exhibition and event series marking the 50th anniversary of the May 1970 student strikes, and using this historic marker as a starting point for reflecting on the legacy of student art created in protests. IA's goal with "Walkout" is to show the power and legacy of student organizing, and to celebrate the visual culture created by students as a tool for voicing their opinions and creating change. As we see an increase in student demands for change, exemplified through student strikes, walkouts, and social media in the United States and around the world, we believe that now more than ever it is critical to reflect on the power of student organizers and the incredible legacy of student protest art that can be built upon.
The exhibition will contain material from the Interference Archive collection as well as material on loan from local activist and collector Dennis O'Neil (a collaborator on the 2017 Interference Archive exhibition "Finally Got the New") to illustrate the events of the 1970 student strike, and will profile students groups who have used art as a tool for protest. Student protest art from the Interference Archive collection includes original artwork from the Atelier Populaire (France), Sublevarte Colectivo (Mexico), Ecole de la Montagne Rouge (Canada), Cooper Union, and the New School. This exhibition will also display material collected from the 2019 student climate strike, created in art builds supported by Interference Archive.
This exhibition will be organized by a team of Interference Archive volunteers who have experience creating exhibitions in this venue; who have a history of hosting public art-making events with students; and who have in-depth knowledge of the history of student protest movements. As a free and publicly open exhibition and event series, this programming will be available to Brooklynites as well as to Interference Archive's steady stream of international visitors. Moreover, as a venue that hosts approximately forty student group visits per year from summer- and after-school programs, university groups, and K-12 students, this exhibition will be available as a learning opportunity about student agency.
This exhibition will open at Interference Archive in the first week of May, 2020, in time to celebrate the 50th anniversary of the 1970 student strike, and will run through September 2020 in order to be open for the start of the 2020-2021 school year. Events, including a panel with past and current student activists as well as two hands-on art-making workshops, will be scheduled during the run of the exhibition.