Jordana De La Cruz
"TJ Loves Sally 4 Ever"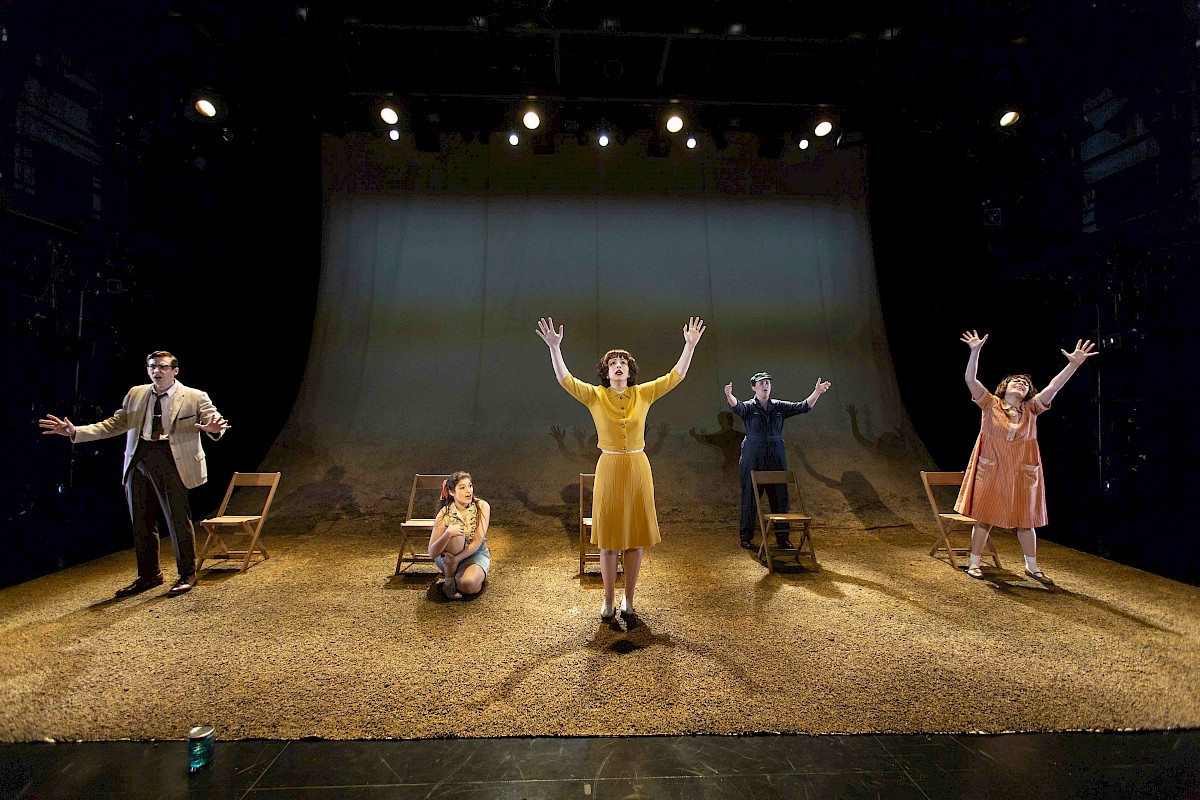 Jordana De La Cruz is a queer Black Latina, director, curator, and creative producer. She creates gatherings, performances, and public programs sparking cross cultural dialogue, empowering individuality and expanding the concept of community. Her practice is realized through collaboration with the active participant to examine and dismantle the societal stigmas holding us captive. De La Cruz' direction of theatrical responses, workshops, and interdisciplinary conversations comes alive through the connection of New York artists, activists, and residents of all generations. She leads through compassion, play and continually questions what it means to be free, and more urgently, how they help each other reach this freedom.
Her practice is centered on the empowerment of communities of color and this production is a gesture towards building community. Previously, she directed "Decolonizing My Vagina," a ritual performance piece that explores self-love and worth through the experience of a queer woman of color. In 2017, De La Cruz conceptualized and produced an intimate concert featuring renowned jazz pianist and composer Jason Moran for the senior residents of Lenox Hill Neighborhood House: Women's Mental Health Shelter, a shelter inhabited mostly by women of color.
"TJ Loves Sally 4 Ever" is a play by 2019 Kesselring Prize-winning playwright James Ijames. The play takes place in the year 2020 at an undergraduate university established by a founding father. TJ, a university dean and descendent of Thomas Jefferson is in love with Sally, an undergraduate student and descendent of Sally Hemmings. Abusing his power, TJ attempts to coerce Sally into submission but through her resilience and the support of her community, Sally severs ties with TJ, symbolically dismantling the legacies that have kept black women held down for centuries.
"TJ Loves Sally 4 Ever" is a part of the performance venue JACK's Winter 2020 season. The core questions the play asks are, "What do you want the future to look like?" and "What does it look like when everybody's free?" These are universal questions that humans need to ask one another. It is essential to amplify the answers of those who have been silenced and take concrete steps towards the collective future — this project is a concrete step. De La Cruz intends to set up interviews and listen to what the residents of color in Clinton Hill, Crown Heights and Bed Stuy have to say about their future. Upon consent, documented answers will be built into an art installation that is revealed after each performance. Each night, new attendees will have the opportunity to contribute to the installation, continually expanding this living work of art.