L Train Brass
Brasswick 2020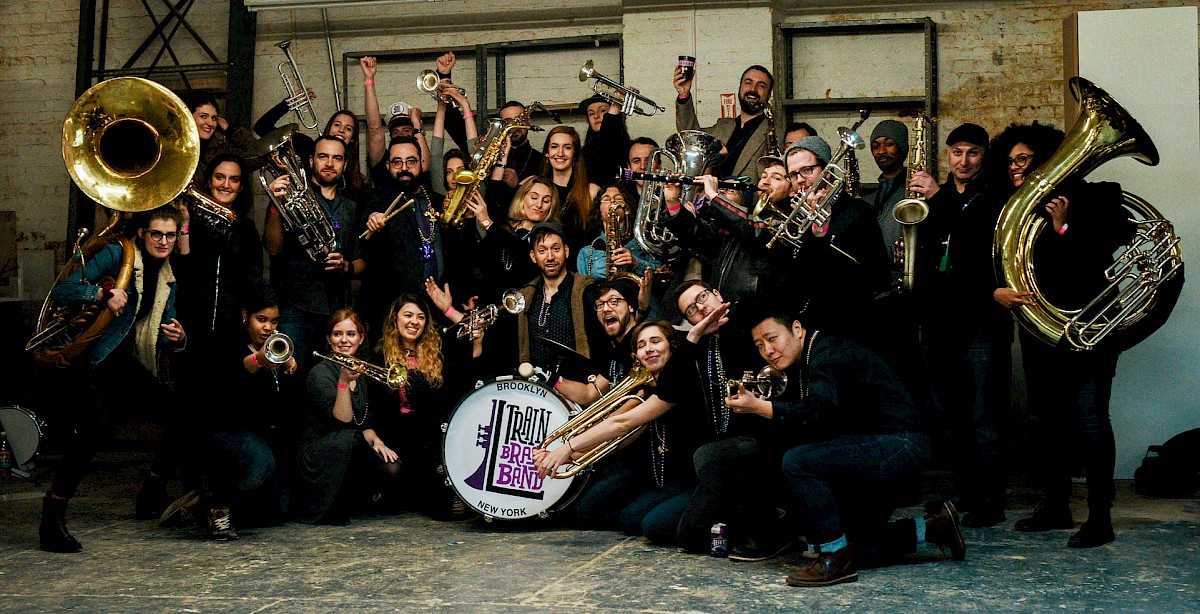 The Brooklyn Brass Band Collective and its performance ensemble The L Train Brass Band (LTBB) serve the NYC community by providing a truly unique, engaging—and most importantly, fun—experience for adult musicians of all experience levels. The Collective fosters a safe, structured, friendly, and creative environment by promoting self-expression and welcoming individuals from all musical backgrounds and walks of life. The group engages with the public, community leaders, and educational organizations to support and accelerate the accessibility of NOLA brass band music in NYC, and beyond.
Brasswick Music Festival is a celebration of community, creation, growth, and brass music— executed in collaboration with the Good Life Garden, a community garden in Bushwick. The L Train Brass Band (LTBB) aims to expand its inaugural Brasswick Music Festival to be an annual event that showcases music as a celebration to benefit the local community (artists, businesses, and residents). The Festival will feature the live music and creativity of local brass bands while celebrating the diversity of the greater Bushwick community through various local vendor and live art collaborations.
The first Brasswick Festival was hosted by LTBB in August 2019 at the Good Life Garden and continued with a traditional second line procession through the neighborhood to Queens Brewery. As Bushwick is LTBB's first home, the goals of the festival are to provide a welcoming space for local creatives to present their music and art, to inspire the community to participate, and to engage residents and artists by providing free music that features local brass bands. The Collective hopes the festival will enable community members to learn about the local brass music scene firsthand while also benefiting the Bushwick community through partnerships and collaborations between artists and neighbors alike. The next festival is expected to take place in the Summer of 2020. This project is requesting $5,000 from the Brooklyn Arts Council to cover the costs associated with the 2020 event that include space, artist fees, and marketing.