Lana Marilyn
The Lit Exhibit: 2020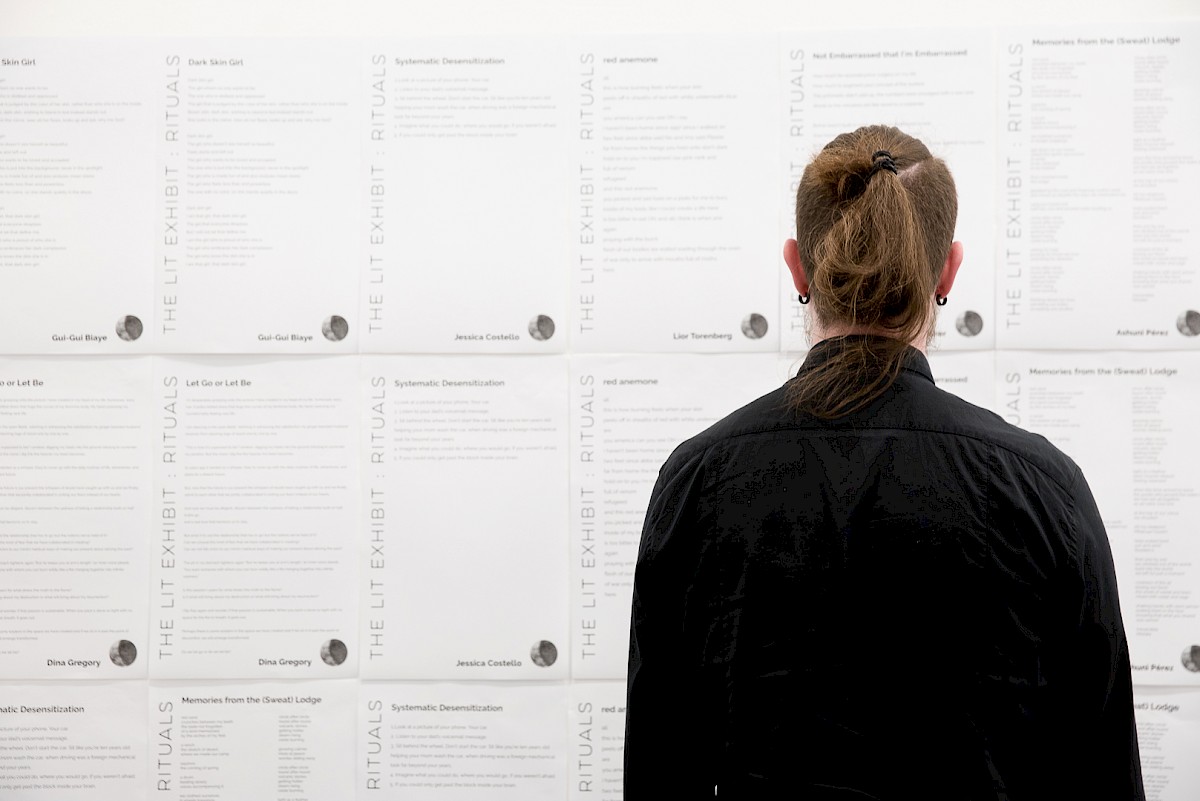 The Lit Exhibit, founded by literary artist Lana C. Marilyn and organized by a rotating collective of volunteers, is designed to redefine storytelling for both writers and readers, in turn making literature a more accessible creative medium. Through an annual curated presentation of literature that intersects with multimedia and sensory elements including audio, visual art, performance and interactivity, The Lit Exhibit inspires emerging and contemporary writers to share their stories in unique ways. They create a platform for literary art that demands not just to be read, but experienced by the Brooklyn community.
The Lit Exhibit is an annual pop-up showcase of literary art by local, national and international contemporary and emerging writers. The Lit Exhibit is the only such show of its kind - there are no other active 'writing galleries' for literary art available elsewhere - and the project will enter its fifth year in 2020. Writers who identify as women, racial minorities and/or LGBTQ are highlighted within a space where viewers are invited to engage and interact with their texts directly.
As a platform, The Lit Exhibit redefines how audiences take in stories, empowers would-be writers to share their own, and challenges traditional ideas around what 'counts' as literature. In 2019, The Lit Exhibit also expanded to include a zine fest (an open market for self-published written works) and a series of free community workshops and events that included writing workshops, skillshares, poetry readings, and more. The gallery, zine fest, and programming will be curated by Lana C. Marilyn in conjunction with a team of recruited collaborators.
Due to its expansion from a one day pop-up to a biweekly event, 2019 was a hallmark year for The Lit Exhibit. The gallery showcased 40 writers, the zine fest included nearly 25 vendors, and we partnered with a dozen community organizers to host events and workshops within their space. The opening reception received 200 RSVPs.