Laura Zlatos
"The Blue Whale"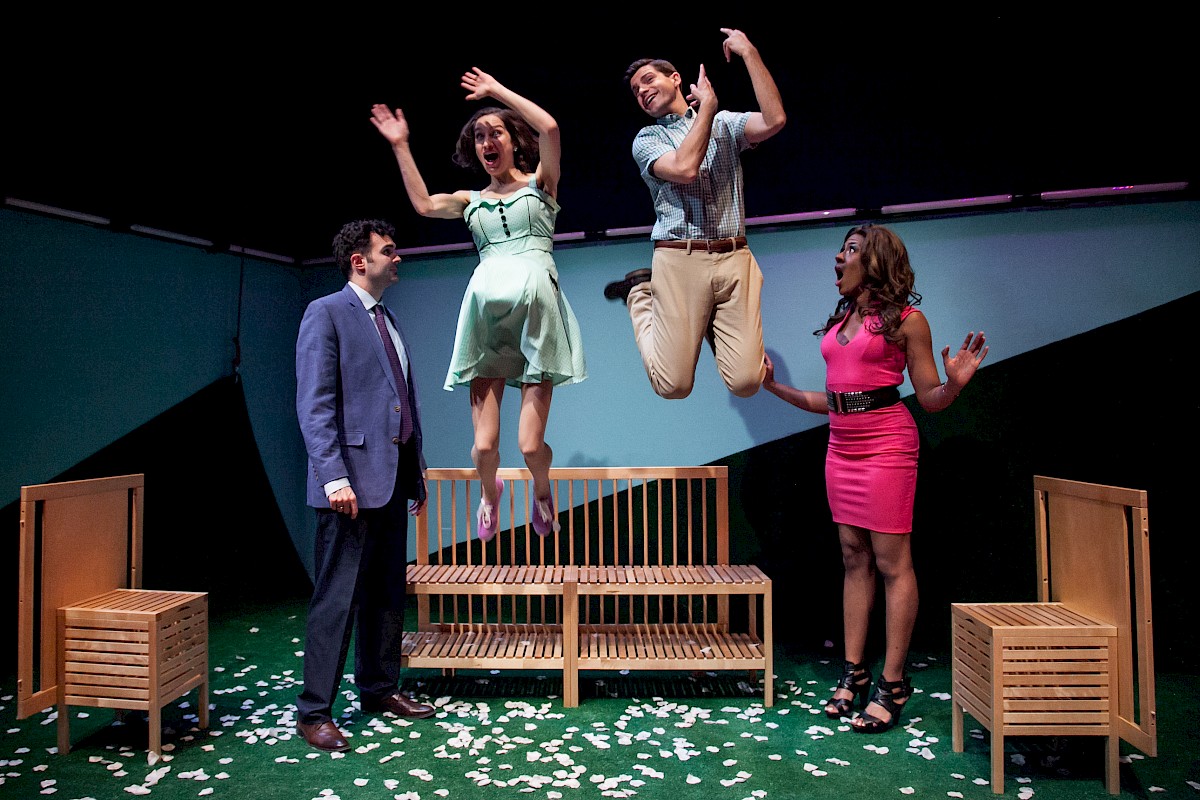 Laura Zlatos uses feminist, queer, and post-structuralist theory to write plays about women, power, and violence: which women have power, which don't, and the ways in which violence and victimhood are gendered. She approaches writing not with didacticism, but with empathetic humor to coax audiences into confronting their complicity in society's pervasive problems. In many ways, her knowledge of affect theory and phenomenology is just as useful to her work as an understanding of farce and restoration comedy. Her plays draw not just from the art of clowning and slapstick, but from the theories of 'corporeal feminism' and 'gender performativity.'
In 2020, Zlatos will produce a staged reading of her new play, "The Blue Whale." In the play, blue whales mysteriously beach themselves while two sisters play a deadly online game. The Blue Whale uncovers the relationship between violence and social media while illuminating the climate crisis and its effects on marine life. The Blue Whale employs a feminist and environmental lens to juxtapose the vulnerability and violence of girlhood to that of blue whales while analyzing the misogyny of climate change deniers and examining the results of human indifference and cruelty on vulnerable people, endangered species, and the world.
Ultimately, twelve creators and fifty spectators will be exposed to a unique, educational, and high quality performance that arms them with knowledge and, hopefully, a desire to help these gentle giants. As sea levels rise and both women's rights and environmental protections are rolled back, "The Blue Whale" has never been more timely.