Mai Lê Hô
The LayeRhythm Experiment presents: It Takes Two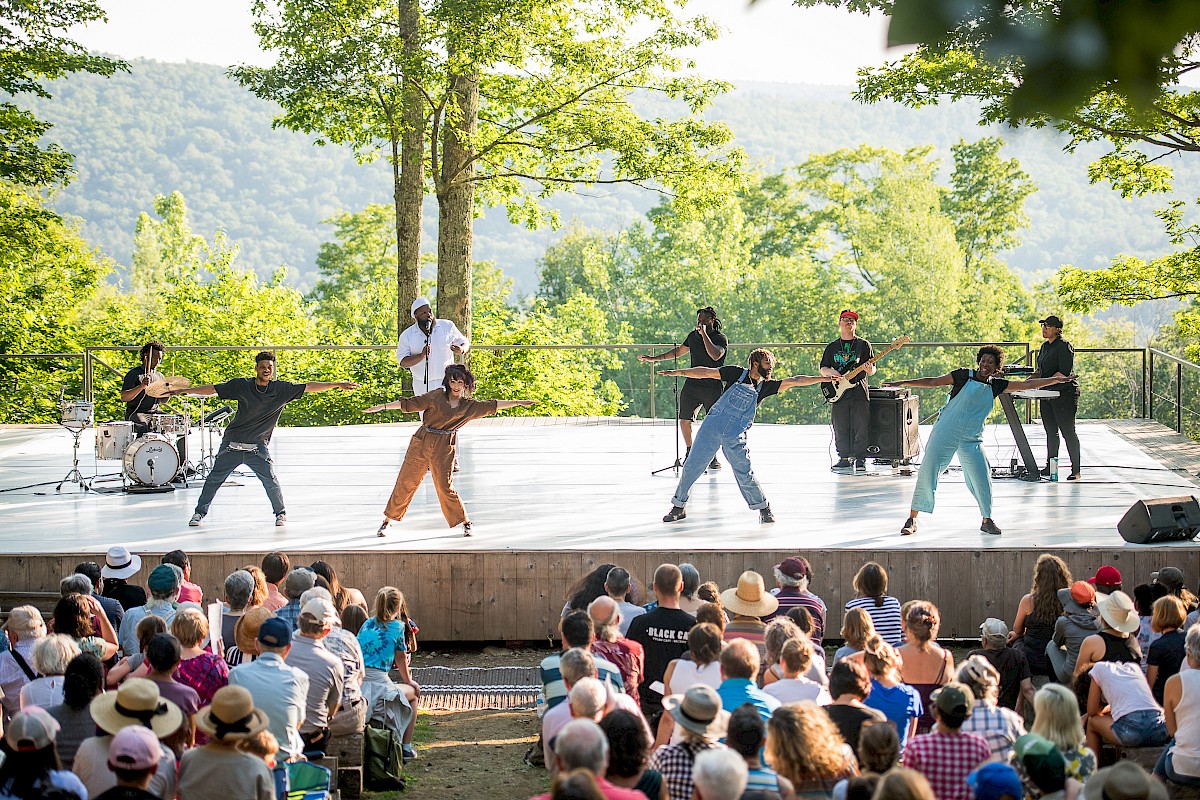 The LayeRhythm Experiment (TLE)'s mission is to push conventional theater making boundaries by promoting improvisation-based music and dance art forms rooted in hip-hop, house, and jazz realms. TLE features the diverse backgrounds and experiences of street dancers, musicians, vocalists, collaboratively exploring intuition, invention, presence, trust, connection.
Risk-taking through audience interaction is at the core of TLE's creative process, using the spontaneous brilliance in the art of freestyle to weave into the terrains of the ephemeral, the cultural, the emotional, the universal.
Their current project is a set of two evening-length performances of The LayeRhythm Experiment Presents: "It Takes Two," a new interactive production where audience ideas are transformed into the performers' movements, sounds, and lyrics. The performing ensemble consists of four choreographers/dancers, one bass player/MD, one drummer, one keyboard player, one MC, one narrator/host, one lighting designer. During the performances, up to four volunteering audience/community members will be invited to join the show as singers, following the traditional jam session format.