Michael Leibenluft
Gung Ho Projects
"Salesman之死"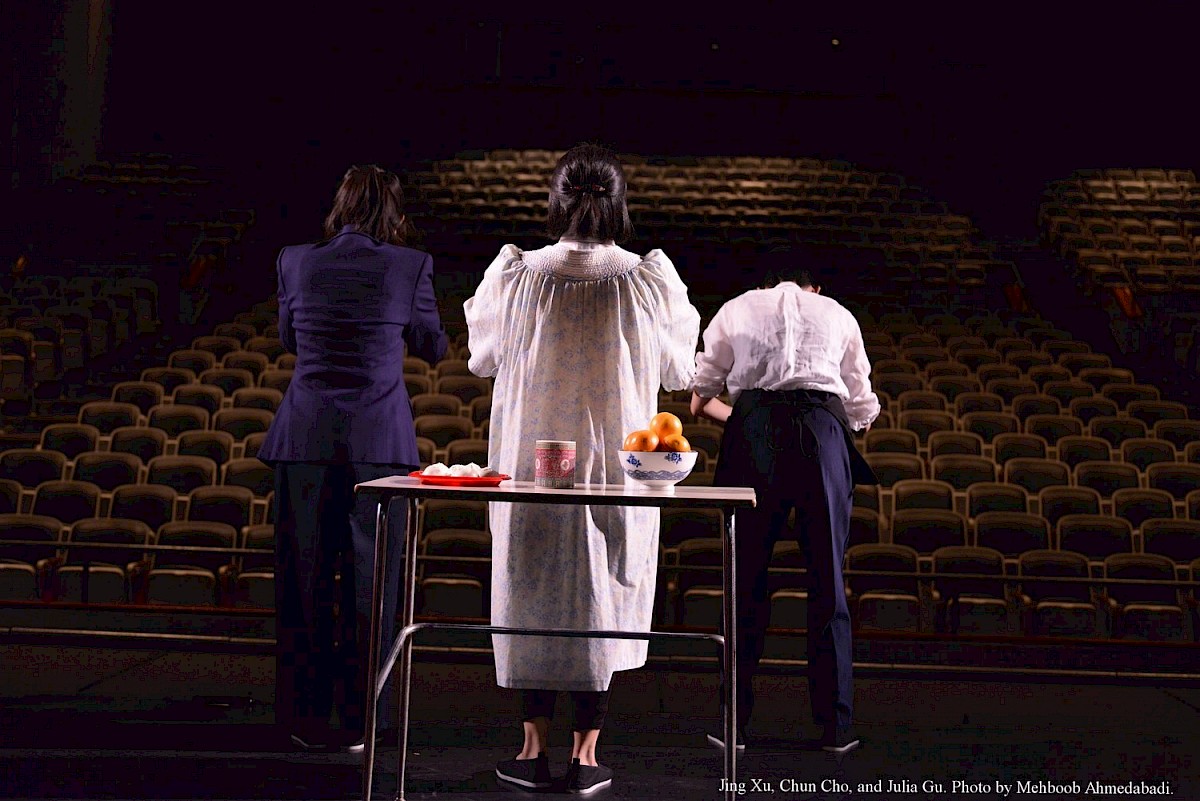 As a bilingual theater director, Michael Leibenluft has developed and directed over four new bilingual plays and musicals with artists from diverse backgrounds, including projects premiering Off-Broadway and in Shanghai and Beijing. For Gung Ho, Michael previously directed "Flood in the Valley," a bilingual folk musical set in Sichuan and Appalachia that premiered in Beijing and Chengdu in 2018. Jeremy is a bilingual writer who has also translated dozens of plays and novels from Chinese, and worked on many cross-cultural, cross-linguistic theatre productions. His artistic practice is dedicated to exploring connections and divisions between various communities.
Gung Ho's new play "Salesman (之死)" is written by Jeremy Tiang and directed by Michael Leibenluft. It will be presented by Target Margin Theater and co-produced by Gung Ho Projects and Yangtze Repertory Theatre. This bilingual (Mandarin/English) play depicts what might have happened -- both on stage and off -- surrounding the Chinese premiere of "Death of a Salesman" in 1983, starring Ying Ruocheng and directed by Arthur Miller. They will share the piece with over 800 audience members from Sunset Park and throughout the borough over sixteen performances in Target Margin's Doxsee Theater in Sunset Park from March 29th to April 19th, 2020.
Writer Jeremy Tiang and director Michael Leibenluft are bilingual theater-makers who seek to interrogate and destabilize cultural and national identities. Jeremy and Michael developed this piece with a collective of New York-based Chinese speaking theater artists from Singapore, Hong Kong, Mainland China, and Taiwan. The piece is based on the group's individual experiences as well as Ying and Miller's journals, and interviews with original cast members and academic experts. The spring production will engage a cast of five actors and a production team of around twenty-five artists and staff, all predominantly women and PoC.
The first part of "Salesman (之死)" presents a heightened version of the rehearsal room collaboration between Miller, Ying, and the Beijing People's Art Theater acting ensemble — including debates about whiteface and what exactly it means to 'be American' — revealing both the minutiae and deep-rooted principles that make up cultural difference. All characters are played by five female-identified actors, which interrogates the gender imbalance of both Miller's script and the historical collaboration, while also highlighting the performance of masculinity central to Salesman itself. This section culminates in opening night, with the Beijing actors' performance of the play in Mandarin overlaid with audio from the Broadway premiere.
The second section, which takes place in a more naturalistic mode, rockets forward to a small college in present-day America, and centers around a student from China studying abroad in the U.S., and the mother who will do anything to help her daughter succeed. This coda updates the action to an era in which China and the U.S. are no longer culturally or economically isolated (even with political hostility on the rise), and over 300,000 Chinese come to the U.S. each year to study. This ending reverses the direction of cultural travel, with the Chinese characters now adrift in America, while also being a riff on the themes of "Death of a Salesman," underlining how the "American Dream" is just as elusive and problematic as ever, even as its contours have shifted with the changing times.