Miriam Parker
Lost Voyage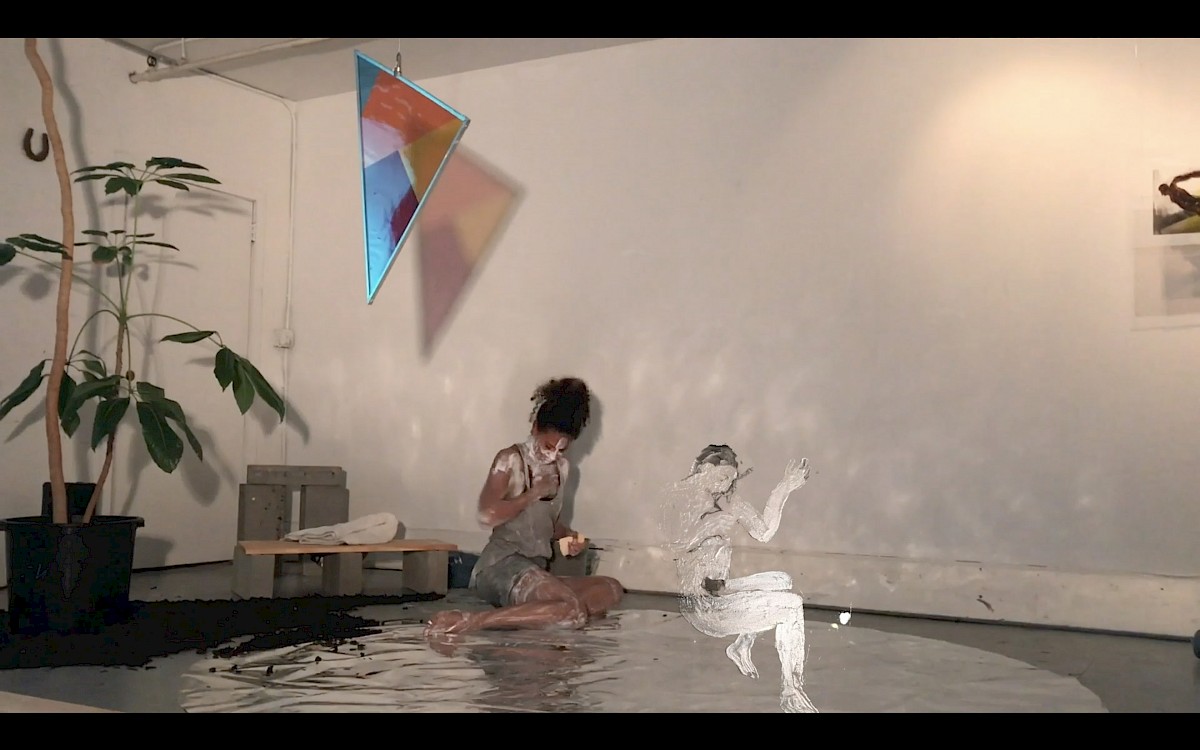 Miriam Parker and Jo Wood-Brown began their work together in early 2010s, under the collaboration titled InnerCity Projects. Soon, they began to imagine different ways to create interactions in the world around them by using the exigencies of figure-ground from painting and the gesture ritual of movement. Parker brings her insight as a mover and installation artist to Wood-Brown's two-dimensional and sculptural forms. InnerCity Projects bridges the boundaries of time and place. Their work references ancient and modern archetypes that have persisted throughout time and explores the needs of humanity to live and dream despite the fabricated boundaries of this world.
Parker and Wood-Brown will execute Lost Voyage, a six-week residency at FiveMyles in Crown Heights Brooklyn from July 11 to September 3, 2020. The project is an experimental space for art and performance, as well as an experiential space for visitors to participate and interact with the works on view. At the entrance to Lost Voyage, 'Boat with Shadow in Pool' is projected onto a large scrim. As visitors walk through the curtain, they find a rowboat surrounded by copper-coiled sculptures that have been shaped with the body. Paired with this is the sylph of the 'Odalisque with Clay Vessels.' Beyond the boat, the Oasis video is projected onto a skein of water in a cinder block pool. Furthest into the space, dripping IV bags bring viewers to a place of embodiment, at times occupied by Parker creating imprints with her body or slowly dripping onto piles of sand or coil baskets. 'Dreaming Woman on the Rocks' sylph will be in juxtaposition to this tableau.
Activities during the day and performances in the evening run throughout the residency. The making of the 'sylph sculptures' and the imprints are created as physical activities in process during the residency and will accumulate and suspend throughout the space on movable rigging that allow viewer and performer to explore the content in their own stories. Viewers may perch upon cinder block ledges, sandbags, or meander through the different tableaus, choosing to partake or to watch as the performances and activities unfold before them.
The overall goal is to better understand how to communicate and share creativity with an active audience and allow for them to explore the ability to dream and interpret visual forms and movement. The audiences will reach all ages from the youth of the neighborhood and their families, to the locals who are interested in exploring art and meditation in their own neighborhood.