Modesto "Flako" Jimenez
¡Oye! Group
Shake on the Block 2020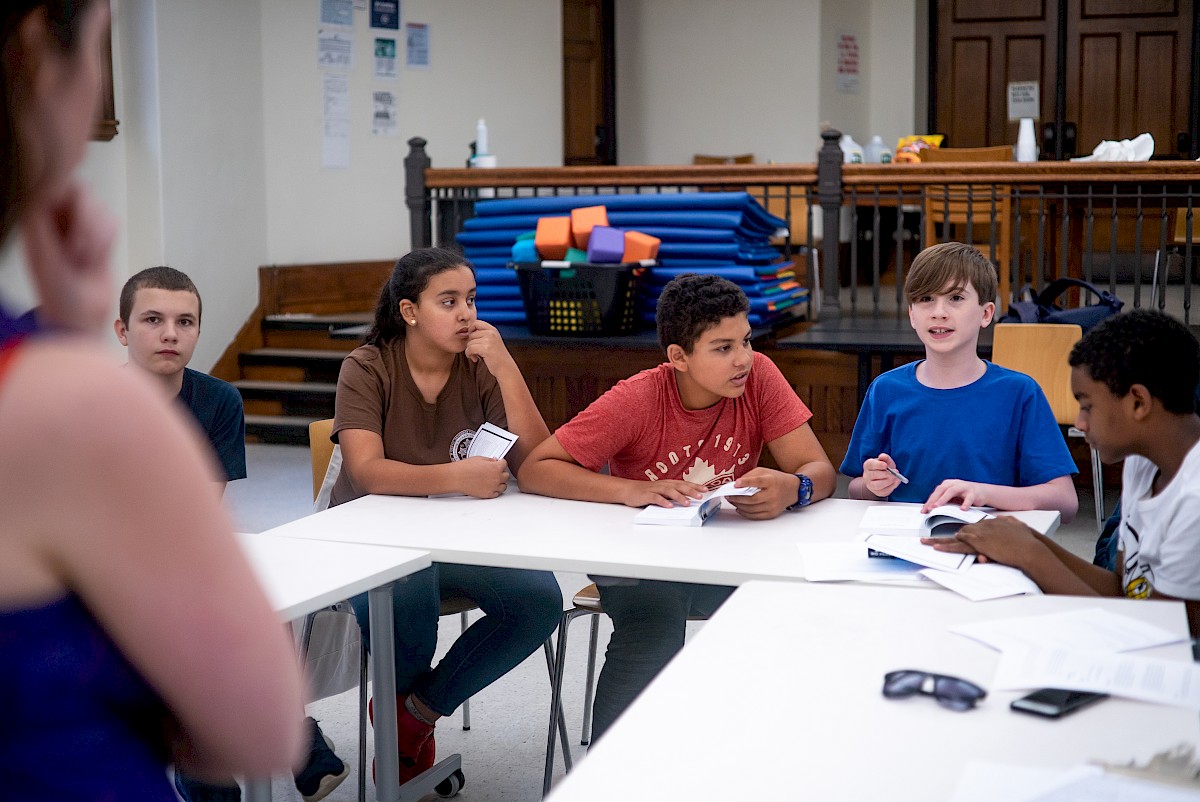 Founded by Bushwick native Modesto "Flako" Jimenez, ¡Oye! Group is a Brooklyn-based production company that serves as an incubator for artists both native and immigrant to New York City. ¡Oye! Group presents an eclectic mix of theater, dance, poetry, music, video installation, and film, through festivals and productions. They curate work that sparks a dialogue over political and social issues critical to our community's growth. ¡Oye! Group works with emerging artists to create, play, and grow with an environment that challenges and supports them. They also provide quality arts education programming that gives Brooklyn the tools to generate forward-thinking art.
Shake on the Block (SOTB) is a free workshop that exposes ten to fifteen low-income Brooklyn middle and high-school students to Shakespeare. Together, they demystify the bard through scene analysis, playwriting, adaptation, and performance. Students are introduced to the rudiments of the theater production process, developing skills in reading, writing, acting, and memorization. Under the artistic direction of Modesto "Flako" Jimenez, teaching artists develop a curriculum that will work with students to break down and analyze the complex plots and characters from a Shakespeare play. "A Midsummer Night's Dream" is scheduled for 2020. Together, they adapt the text into a blend of street slang, modern English, and verse to create a multi-media theater production with visual arts and film. This program culminates in a free final performance to students' family, friends, and peers, and is followed by a celebratory dinner.
SOTB will take place two days a week in three-hour sessions. A typical day in SOTB consists of a brief warm-up and a workshop session that familiarizes Shakespeare's text while building confidence in their own artistic and writing abilities. These sessions include but are not limited to character analysis, improvisation, reading aloud, watching scenes, discussing topics and themes, and adapting scenes and providing edits. Throughout the program, teachers look for opportunities for the students to be exposed to New York's theater community by attending summer Shakespeare performances that are accessible to the public. Past productions have included the Public Theater's Shakespeare in the Park as well as the free Shakespeare in Brooklyn Bridge Park. ¡Oye! Group believes in teaching students about the value of their creative work and the responsibility of being a professional artist.