Nica Rabinowitz
Fiberhouse Collective
Fashioning Fungi: Designing for Decomposition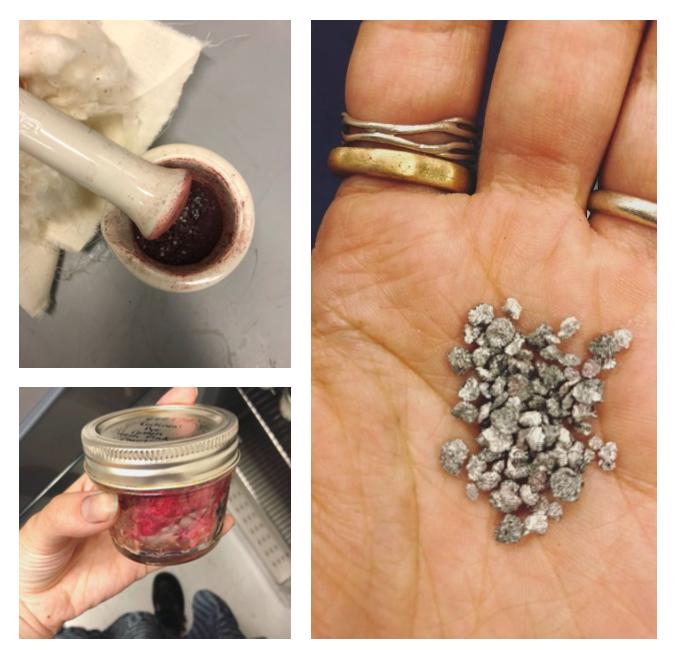 Fiberhouse Collective facilitates public programming and conducts research at the intersection of biological design, social justice, and farming – exploring handcraft from farm to fabric and soil to soil. They facilitate hands-on learning experiences that explore closed-loop textile creation. This practice is rooted in interdisciplinary collaborations with farmers, artists, designers, fiber folks, and scientists. When communities work together, they have the capacity for collective healing and radical empathy. Fiberhouse Collective strives to decolonize handcraft. They believe people must understand how their actions affect the other organisms (both big and small) that share this planet.
Fashioning Fungi: Designing for Decomposition is a workshop series for adults and children in the Red Hook, Brooklyn community, which will take place during the summer of 2020 at the Red Hook Branch of the Brooklyn Public Library. Their summer series will culminate with a mushroom-themed fashion show presentation, held during a collective meal. They will use donated mushrooms from Brooklyn-based organic mushroom farm Smallhold, who will also provide the original oyster mushroom culture.
The Fiberhouse Collective, led by Red Hook, Brooklyn-based artist and educator Nica Rabinowitz, will plan, coordinate, and facilitate the free workshop series. As a collective, they have been researching the use of mushrooms as a solution to textile waste. With the increasing ecological challenges the world is facing, now more than ever, mushrooms are a vital and relevant category to understand, cultivate, and forage. In their four-part adult workshop to be held once a week, eight participants will discover how to decompose cellulose-based fabrics with edible mushrooms. In the process, Fiberhouse Collective will help participants unlock their inherent creativity. There will be a simple application process to ensure participants can commit to be present for the entire four-week series.
Their goal is to take biodesign out of the lab and elite institutions and bring it to the people of Red Hook who have been disproportionately impacted by corporate greed, climate change and extractive practices. From the response to Hurricane Sandy, the neighboring Gowanus Canal, and the continued Red Hook ball-park shutdown due to high-levels of lead in the soil, the city has time and time again shown they are ill-equipped to protect Red Hook residents from ecological abuse. The workshop series will use hands-on experimentation to rewrite the artist and citizens' role in climate action.