Nicolas Carmona Guzman
"Dumb Pebbles: Post-Digital Erosion"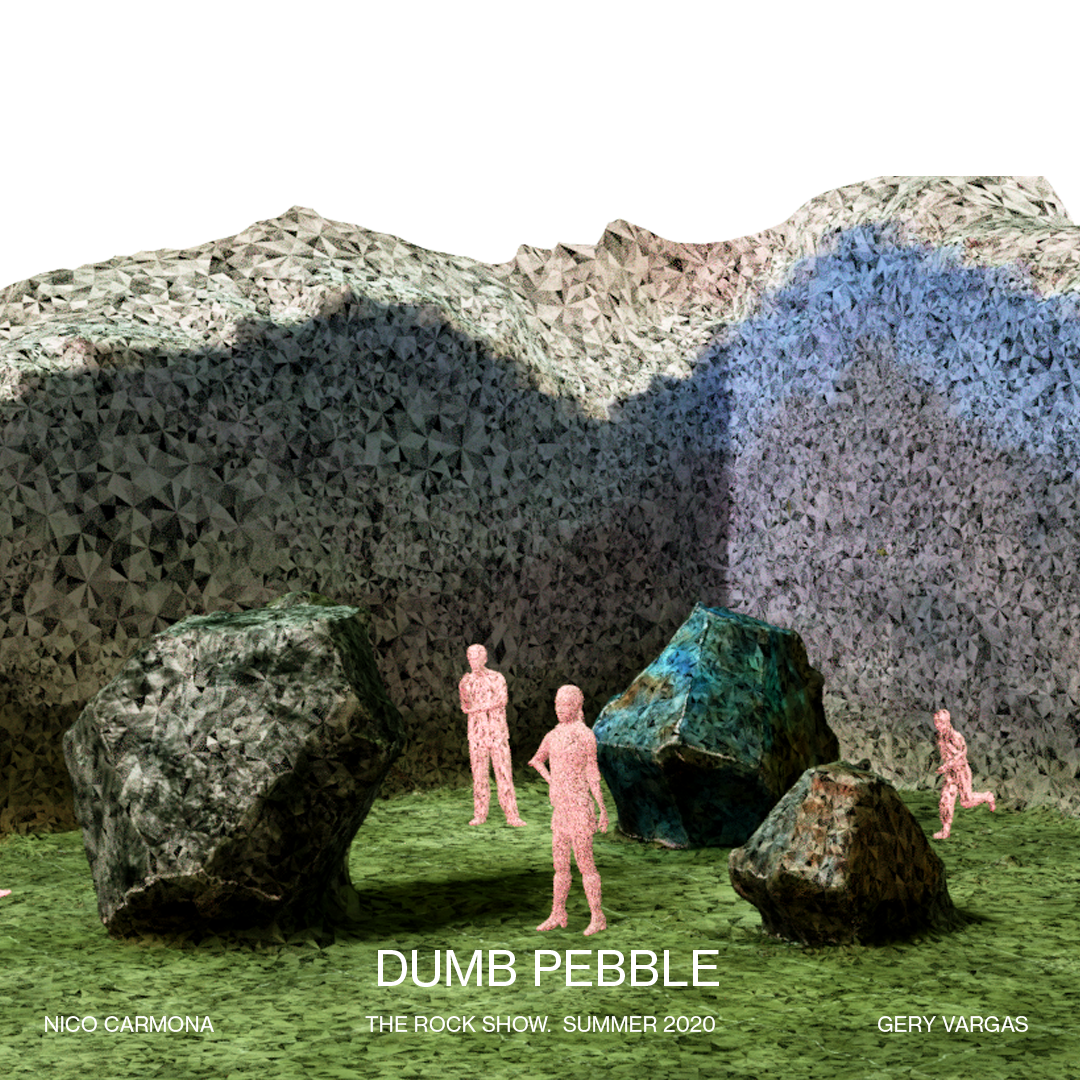 NCG+GV is a collaboration between Nicolas Carmona and Geraldine Vargas.Their work speculates on the medium and practice of architecture, using unconventional technology and fabrication methods. The duo aims to create playful spatial and visual manifestations that examine objects and their relationship between the post-digital and the real built-environment while finding humor in error and misinterpretations.
The installation "Dumb Pebble: Post-Digital Erosion" will be displayed and accessible for the diverse public audiences of Brooklyn. "Dumb Pebble" is meant to playfully engage with the urban context, activate public spaces, and visually and physically engage all individuals.
This project intersects digital and analog media, experimenting with how the constant back and forth in the architecture profession widens the distance between the 'real' object to its representation. Through an iterative process loop that seeks to represent/misrepresent simple natural elements, Nicolas and Geraldine question the loss of legibility, precision, and accuracy that people contend within their daily lives due to ever-rising digital consumption.
The artists are developing a two-pronged approach to question the loss of fidelity of architectural design, representation, and fabrication. Nicolas and Geraldine have generated low fidelity pebbles that lose their objective reality, in turn forgoing mass, weight, scale in favor of a hollow, scaleless, tent-like assemblage of 2D graphics. The culmination of this project will be an exhibition of three physical objects of varying sizes that reveal novel ways of thinking about the digital/analog relationship. As sophisticated digital tools become more and more widely adopted, the thinking behind them enables architects and non-architects to think about their role in the built environment. 3D printing, 3D scanning, image processing are now available to average consumers. These technologies raise the ceiling for the public imagination of what their world may be in the future.