NOoSPHERE Arts
NOoSPHERE Arts
We are Nature Summer Series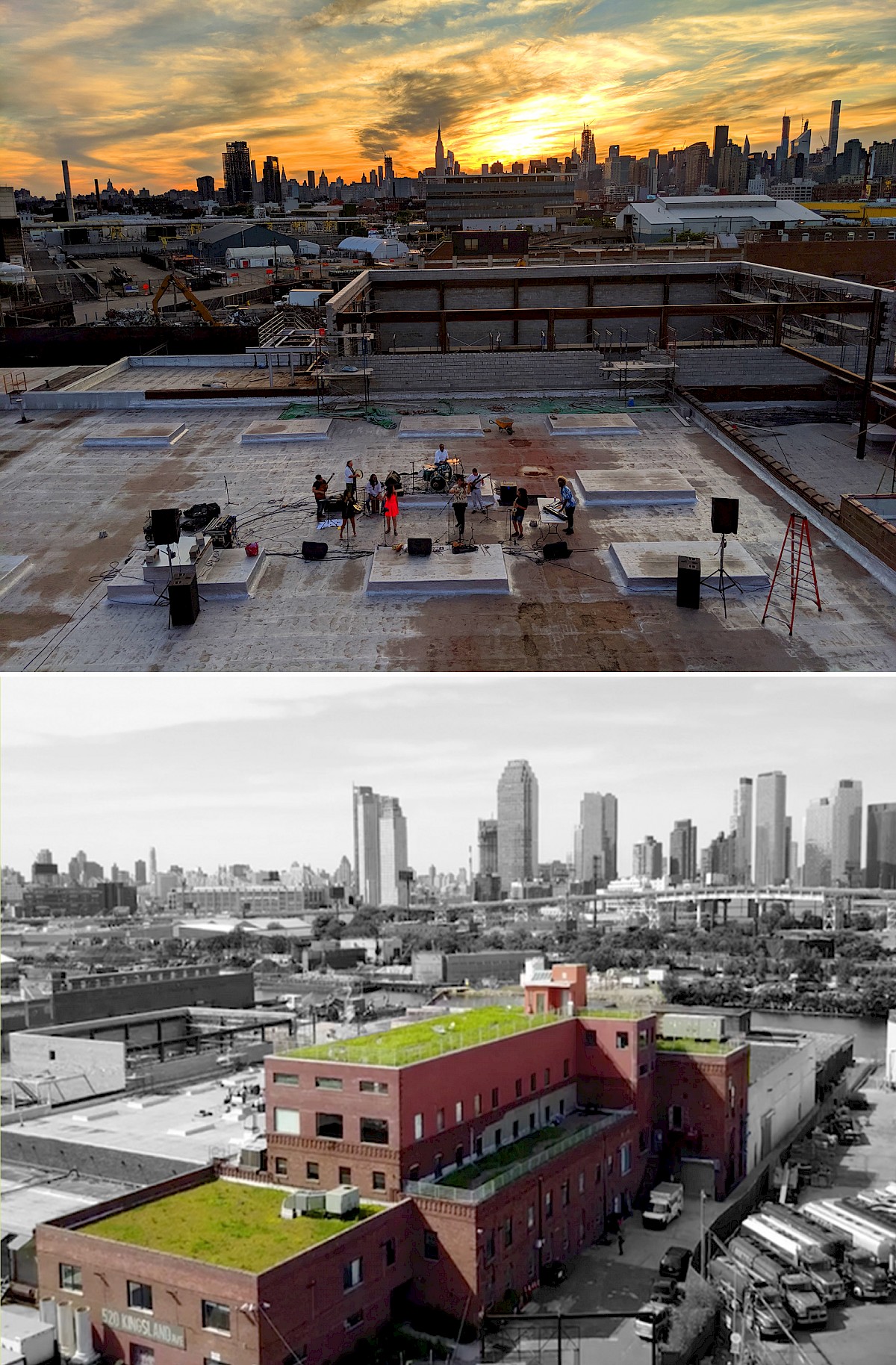 NOoSPHERE Arts (est. 2011) is a 501(c)(3) nonprofit founded by foreign-born New York artist Sol Kjøk, now run in partnership with curator Daniela Holban. Dedicated to bringing artists from elsewhere to New York, we are a mobile platform that produces and presents public arts programming across several venues around town, including Broadway Stages' multiple warehouse locations by Newton Creek in Greenpoint, Brooklyn. Our team of artists and curators offers the U.S. audience access to current art from other countries and brings creative people together for artistic cross-pollination and transnational collaborations.
Working in partnership with CreateART, NOoSPHERE Arts is proud to present this first iteration of our WE ARE NATURE* Rooftop Series: Dance, Art & Call for Action on the green roofs of Greenpoint inspiring environmental engagement events through awareness of humans' place in the greater All.
"We often forget that we are nature. Nature is not something separate from us. So, when we say that we have lost our connection to nature, we've lost our connection to ourselves." — Andy Goldsworthy
Now scaled down and Covid-adapted, the two events are scheduled as bookends to Climate Week 2020. Each will feature a theme introduction by world-renowned scientist, author, educator and activist Fritjof Capra; a newly commissioned site-specific dance work performed across several outdoor stages; and guest artist performances.
Sun, Sep 13 | AIR: Site-specific dance piece inspired by bird migration by Kelly Ashton Todd
and opening & closing ceremonies by Sparrowhawk & Leilani Dias
Sun, Sep 27 | WATER: ~ Site-specific dance piece inspired by Newton Creek by Kizuna Dance and live music by Katy Gunn
The events will take place live with a limited audience in attendance following COVID-19 guidelines and will be streamed online.