Omotayo Olaiya
I See You, Afro Pun King!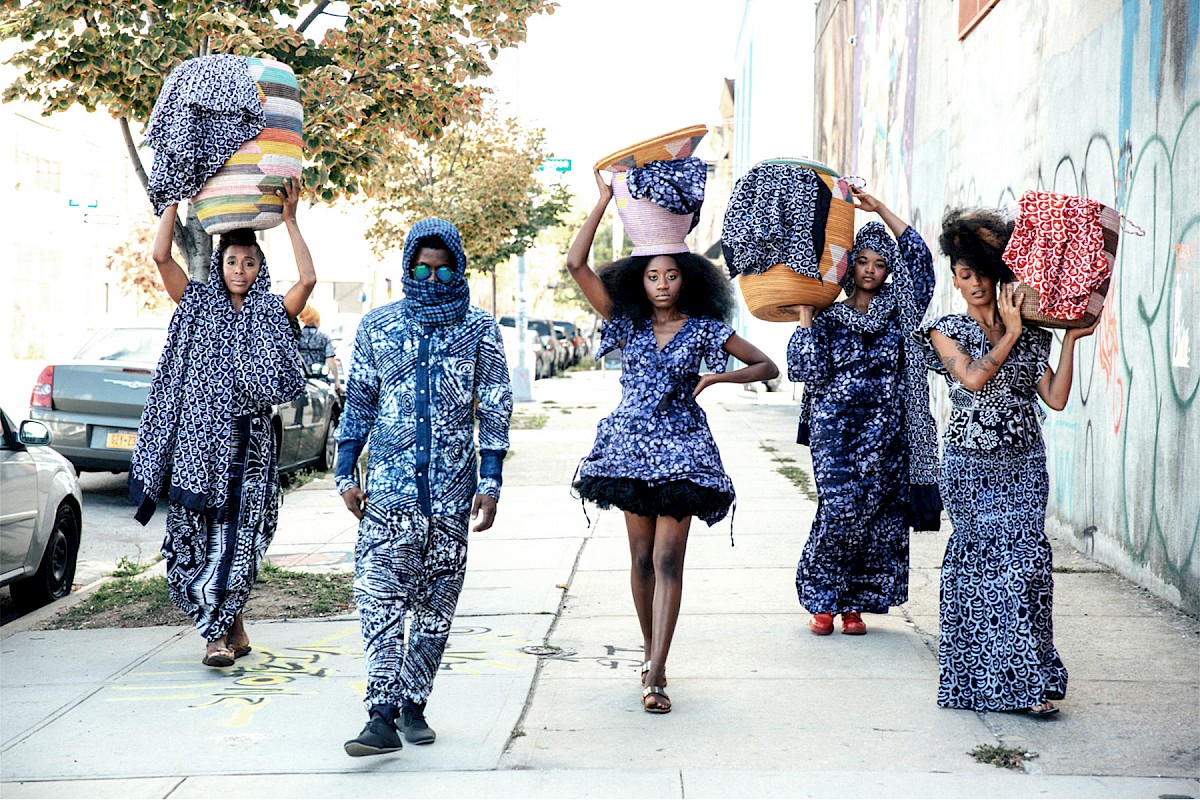 The African imagination underpins U.S. and pop culture. Without African creativity, there would be no jazz, no hip-hop, no dancehall. These sounds and the cultures rise to arguably define present-day Brooklyn. Omotayo Olaiya's work celebrates contemporary African textile craftsmanship, applied arts, and music. Her studio in Crown Heights sits at the crossroads of Brooklyn's Afro diasporic communities. She works continually to challenge stereotypical and narrow conceptions of Africa through her music, fashion and live art performance.
Mark Dery introduced the concept of Afrofuturism in his 1994 article "Black to the Future." The concept steadily gained pop culture prominence, with a watershed moment that was the spectacular success of the film Black Panther. Additionally, the global popularity of the AfroPunk Festival has revealed the hunger for alternative Black creative expression and recreation beyond the standby 'urban' narratives typically conveyed by Hip Hip, R&B, and athleisure. The movement has widened the scope for Black artists working with music and fashion. Although Dery interviewed Black thinkers and pop culture critics, he was white, as was Black Panther's original creator. Olaiya's project challenges mass media notions and misconceptions of what is "African" by elevating the conversation and giving more autonomy to the artisans whose work and traditions are often overlooked or misunderstood. She intends to create a narrative that combines haute couture and art installation with live performance. Larger-than-life mannequins dressed in otherworldly costumes will serve as a backdrop for dancers whose performance will define her idea of an Afrofuturism tribe. Most importantly, its mission is to highlight and celebrate the work of African Adire textile artisans. The focus of this project is her relationship with these artisans, and how their work inspires Olaiya's own.
There are two elements to this project: the performative aspect meant to draw people in, and the educational aspect designed to enlighten and empower.