Rachel Sullivan
"Layer the Walls" at The Bushwick Library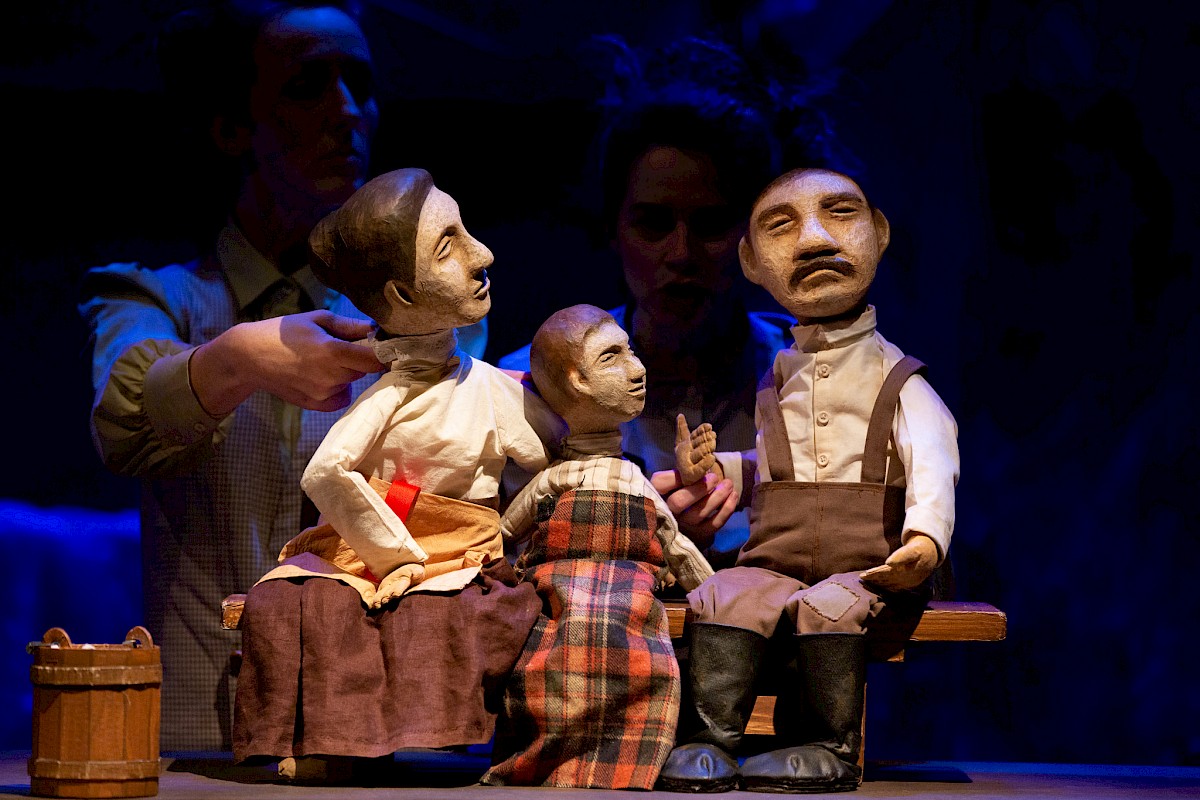 While visiting the Tenement Museum in New York City, Rachel Sullivan learned that forty layers of wallpaper were found on the walls of an old apartment. Each piece had been applied by a new immigrant family in an attempt to make the space their own; every layer filled with hopes, dreams, and incredible stories of survival.
Subsequently, she created "Layer the Walls" to honor the voices of ordinary people often forgotten in history books. As layers of the set are peeled away, the characters' stories of immigration are revealed; reminding us where our country has been, and more effectively examine where we are going.
The production is a timely theater piece for young audiences. Using shadow puppetry, Bunraku puppets, masks, and toy theater techniques, "Layer the Walls" imagines the proud and perilous histories of Italian, Jewish, and Irish immigrants who occupy a Lower East Side tenement at the turn of the century. With support from The Jim Henson Foundation and New Victory's LabWorks program, the play premiered in 2018 and is currently touring to venues outside of New York City.