William Appelman
Food Co-op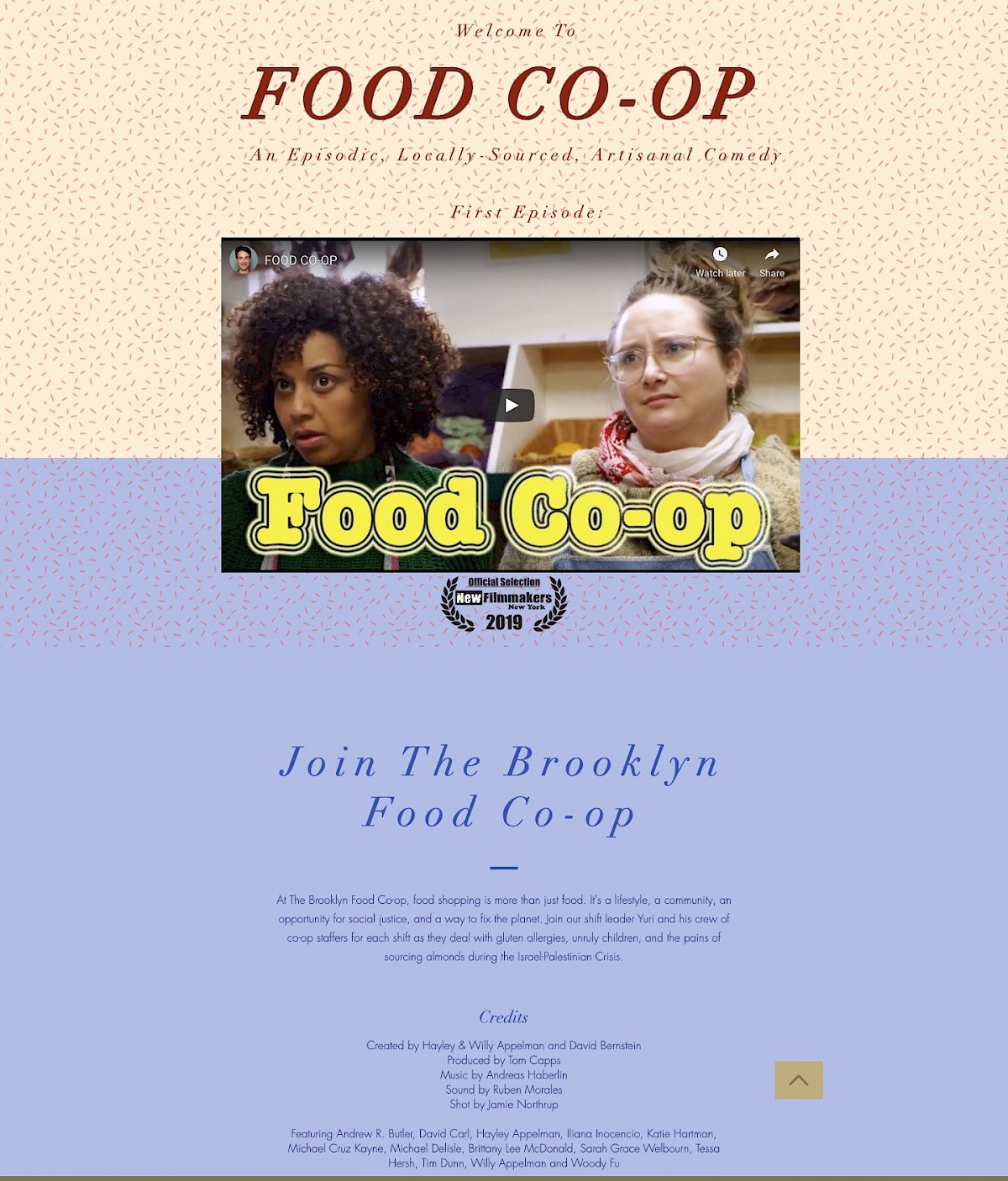 In the nine years that William Appelman has been working, shopping, and contributing to The Park Slope Food Co-op, he's realized how unique, bizarre and essential The Co-op is to his life.
As a filmmaker, comedian, and actor, he intends for "Food Co-op" to be a venue to share stories that will make people think, laugh and that will highlight the broad human diversity that is Brooklyn, New York.
"Food Co-op" is an episodic comedy series for web and television that focuses on a local Food Co-op and people who are part of it. Executed by director, producer, co-writer, and editor Appelman, the series features local NYC actors and crew members. The piece will benefit Windsor Terrace locals and The Windsor Terrace Food Co-op by bringing attention to and being a positive representation of the community and The Co-op: a unique, diverse, democratic and socially responsible phenomena.
Appelman aims to spotlight his little corner of Brooklyn and he hopes it's funny, refreshing, and enlightening.