Aeilushi Mistry
2021 Aarti Hindu Lamp Ceremony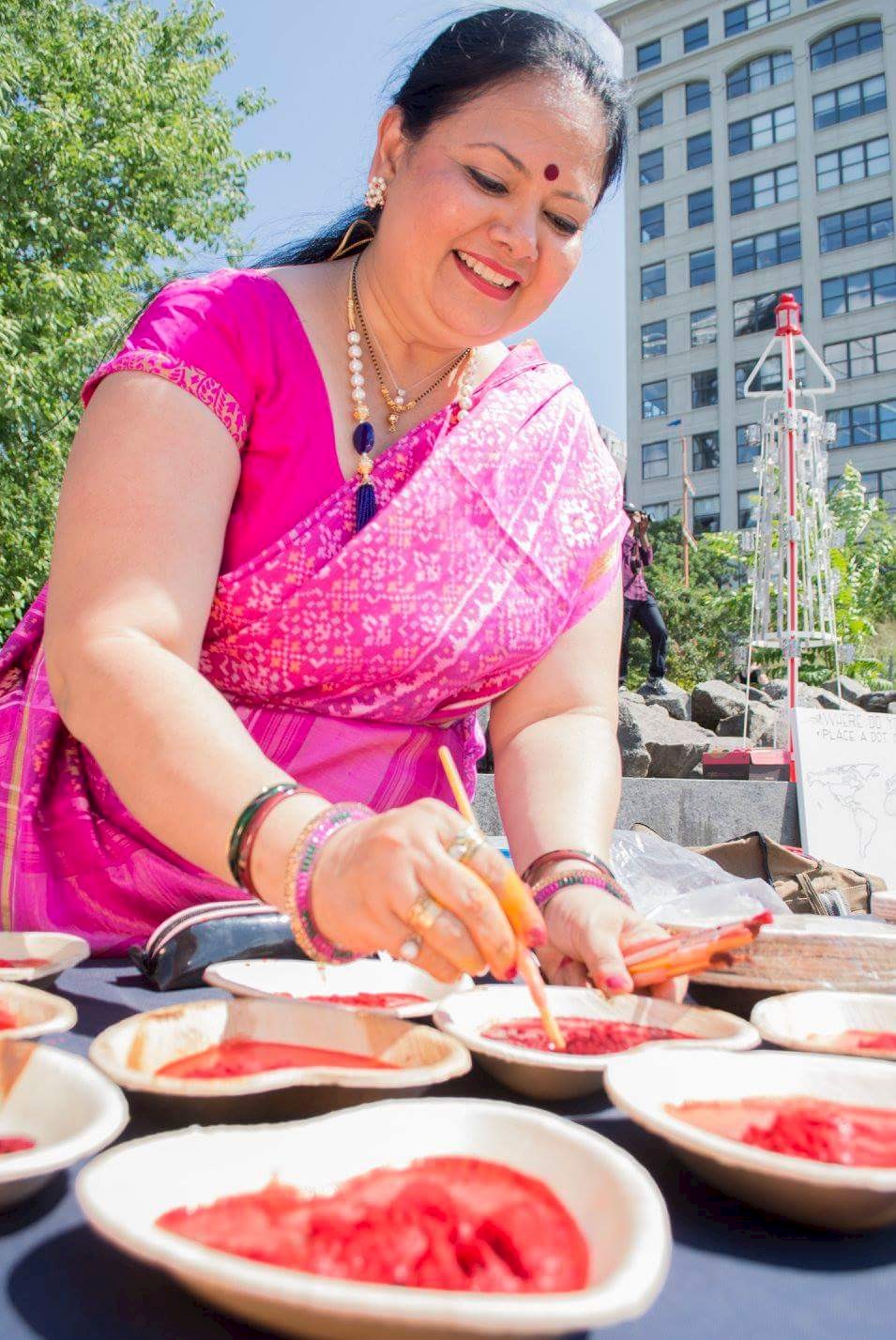 The dance arts, cultural traditions, and ceremonies of Aeilushi Mistry's Hindu tradition and India are intertwined with each other and have a dynamic relationship with the community. These have played an important part in her upbringing and are an integral part of Mistry's art-making.
The Aarti Hindu Lamp Ceremony (AHLC) began after Hurricane Sandy. In the Hindu practice, lighting of a lamp symbolizes life, and the river is respected as a mother. During the AHLC, participants connect with the river with decorated lamps. Many ceremonies in India have an inherent art making element and involve community participation. Most art-forms in Indian Hindu culture originated as ritual devotion to the Divine; art and rituals are interrelated. During her childhood, Mistry celebrated AHLC with her family and community.
In 2021, Mistry, serving as Artistic Director, will lead the 9th Annual Aarti Hindu Lamp Ceremony with support from traditional guest artists. Participants will be provided materials to make their lamps. In order to honor social distancing guidelines, the ceremony may take place virtually, but kits with materials will be made available for pick up to make lamps to carry their prayers and wishes. Based in Brooklyn, AHLC will take place at Brooklyn Bridge Park's Pebble Beach: an ADA compliant environment close to public transportation.