Irene Koloseus
CCNS Narrows Older Adult Center
"The Healing Power of Ancient African Drumming"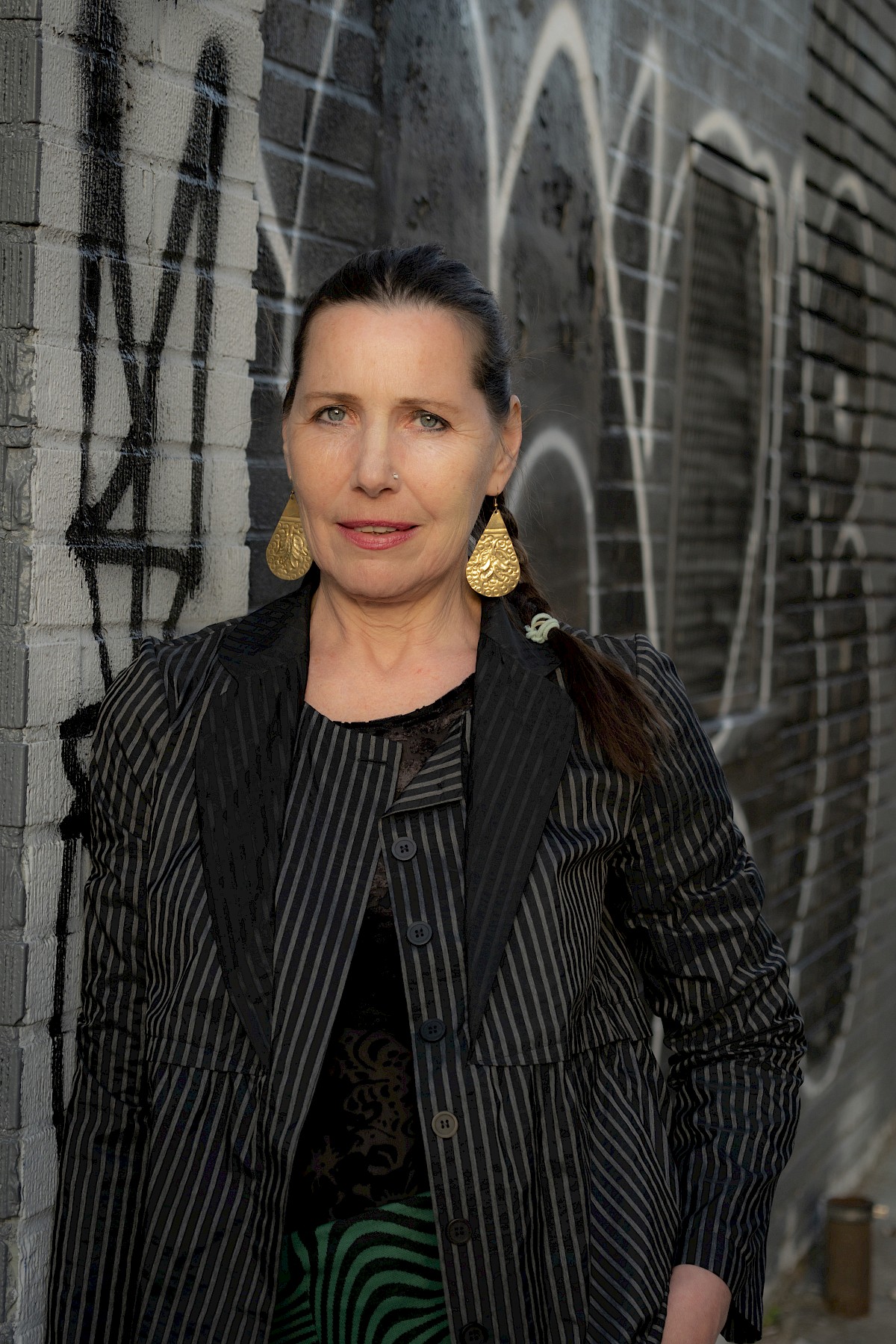 Irene Koloseus is a dancer, musician, choreographer, and educator. She is the founder and Artistic Director of Feraba-African Rhythm Tap Company (1996). Feraba is an award-winning Brooklyn-based touring company that fuses Tap dance with West African music and dance. Irene also co-founded Sound Bridges and Percussive Dance (2019), a world music group including percussive dance.
Koloseus has received numerous awards and grants. These include the Ethnic Dance Award, The Sunshine Award, NYFA'S Fellowship in Music Composition, and the Brooklyn Arts Fund. Koloseus was also recognized by the Brooklyn Borough president, Marty Markowitz, for her outstanding work. Koloseus has toured with Feraba throughout the USA, including performances at the Sunrise Civic Center (Fort Lauderdale, FL), Harn Museum of Art (Gainesville, FL), Public Playhouse (MD), Southfield Center for the Arts (MN), International Nights (Atlantic City), as well as numerous venues in NYC. In 2005 Feraba traveled to Guinea, West Africa, and performed at the Franco-Guinean Cultural Center in Conakry.
Koloseus has been a teaching artist for more than 20 years designing curriculum-based movement and music residencies for students of all ages and abilities, specializing in folk dances, creative movement, tap, and West African percussion. She has also conducted staff development programs for educators. She works as a teaching artist with Brooklyn Arts Council, Third Street Music School, and Arts Horizons. Ms. Koloseus has designed diverse school assemblies, including Roots of Tap, Sounds of Africa, Holiday Season Show, and Sounds and Dance of the Mandingo Empire, which have entertained and educated young audiences in NYC, NJ, NY, and Pennsylvania Public Schools. In 2012 she was awarded "Best Teaching Artist of the year" by Young Audiences NY, and she is also a Jubilation Foundation Fellow (2019).
Seniors will participate in West African drum classes with Irene Koloseus and other members of the group Feraba. Traditional West African instruments such as djembes, doun doun drums, and shakers will be provided. During classes, students will learn the techniques involved in playing these instruments and learn diverse traditional rhythms from Guinea, West Africa. Drumming brings people together, spreads joy, and is fun to do.