Stephanie Costello
Agudath Israel Brookdale Older Adult Center
"Exploring Painting and Drawing"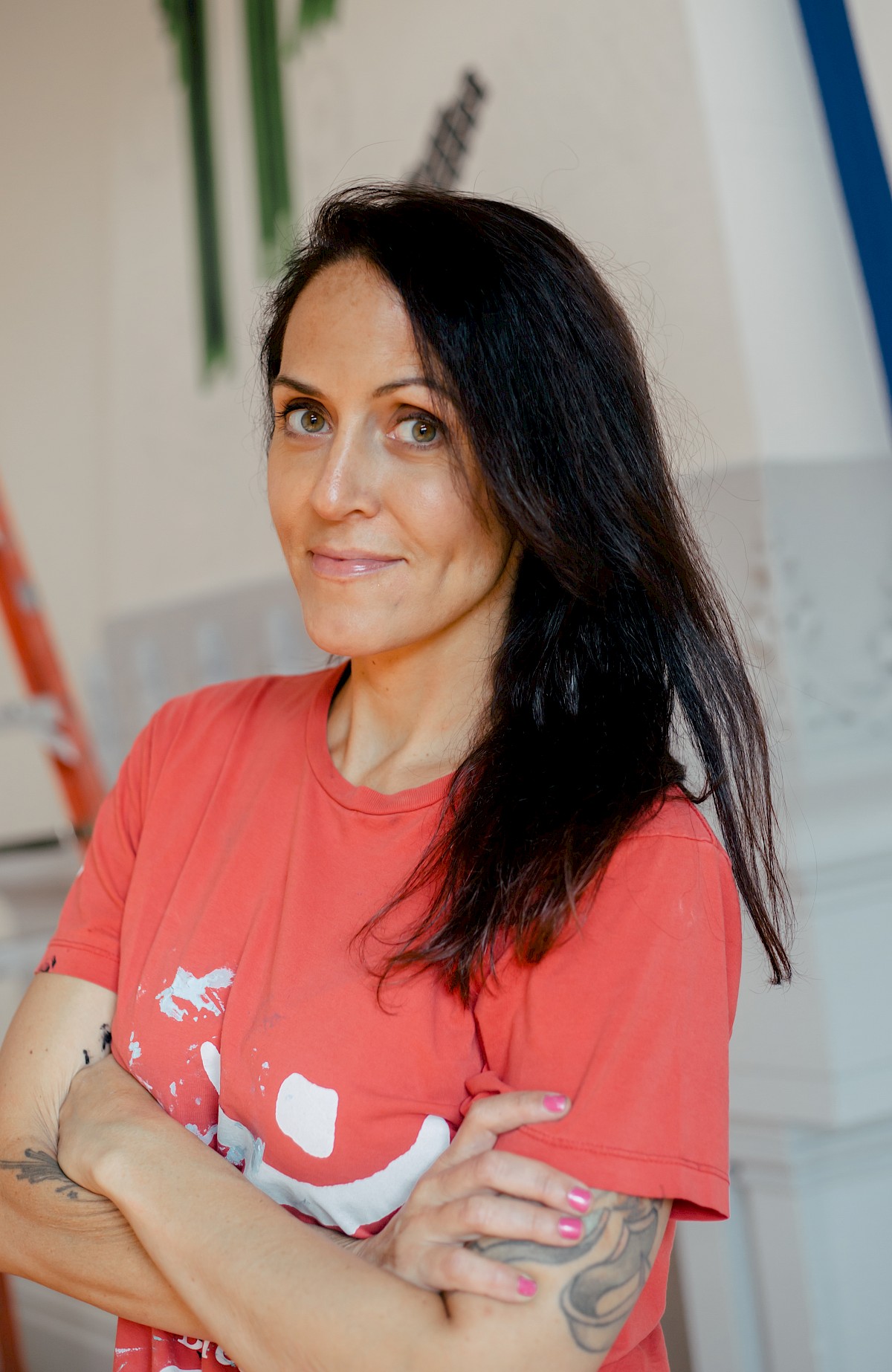 Stephanie Costello is a visual artist living and working in Brooklyn, NY. Through drawing, collage, and large-scale public installations she creates highly detailed and dynamic artworks that choreograph the urban environment. Recent projects include basketball court murals commissioned by NBA player Taj Gibson at the Ingersoll Houses in Brooklyn, and a basketball court installation at Phillips Auction House in New York City. Her grant awards include an "Empire State Creates" grant from the New York City Arts in Education Roundtable (2021), two City Artist Corps grants for the Summer Rising and Bridging the Divide programs (2021), and three SU-CASA grants from the Brooklyn Arts Council.. Stephanie received her BA in studio art from DePaul University, and an MFA from Massachusetts College of Art and Design, and has shown her artwork in galleries and museums from New York to Shanghai.
"Exploring Painting and Drawing" is a class that will introduce participants to a variety of 2D materials and themes. It is open to all skill levels–from those who have never painted before, to those with advanced experience who want to expand their skills. Themes will include: landscapes, cityscapes, abstraction, and still-life painting. Students will also be provided with figure, portrait, and perspective-drawing instruction. Techniques will include acrylic painting; graphite, charcoal, and pastel drawing; and contemporary techniques including projection and collage. Channeling one's unique voice and exploring personal narratives and expression will be encouraged.