Amelia Robinson
Mil's Trills
Kids Open Mic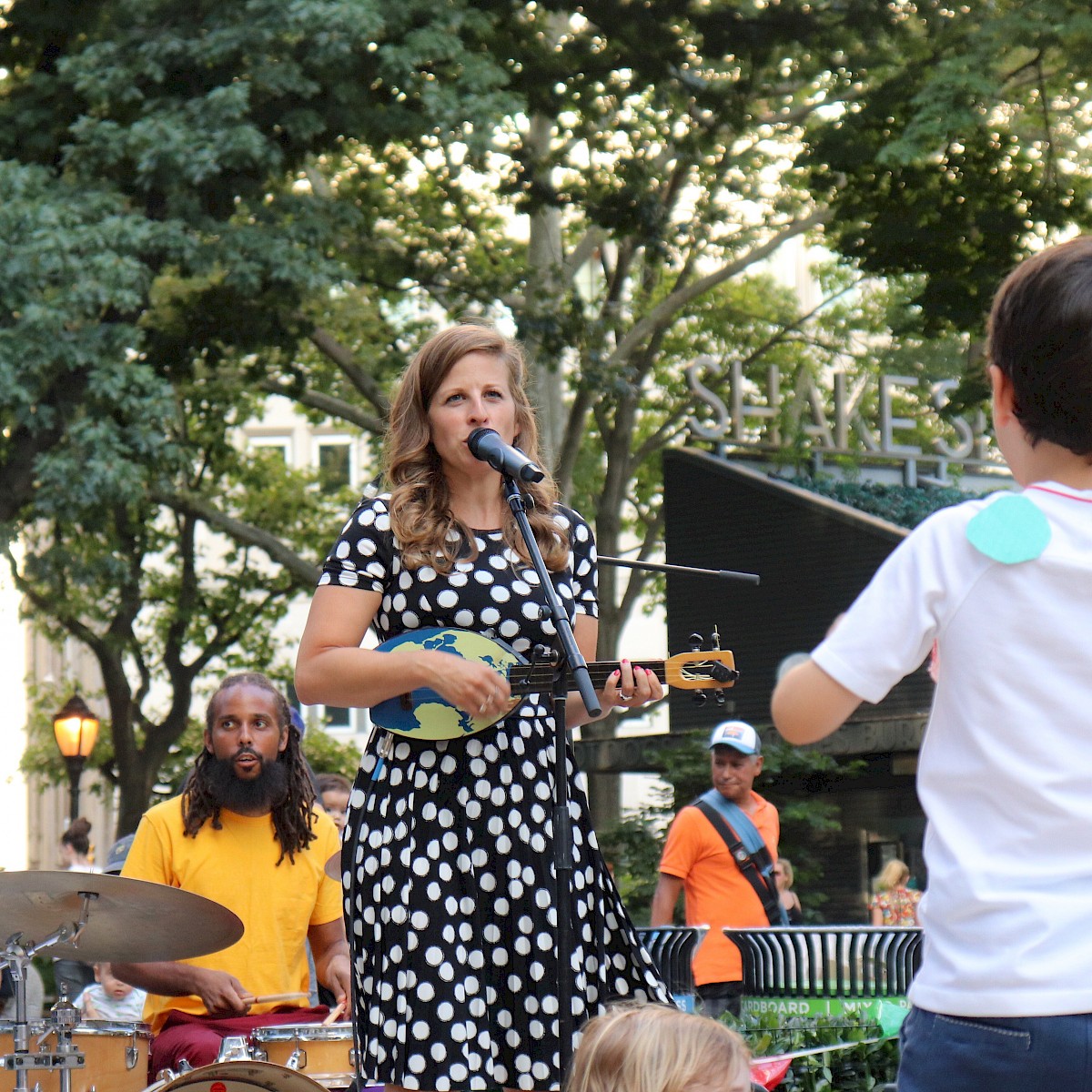 The Mil's Trills Kids Open Mic (KOM) is a seasonal gathering of young songwriters (ages 5 to 12) who are invited to present their musical compositions in an unfinished, in-progress state to an audience of family members, neighbors, friends, and peers in an encouraging and supportive setting. KOM sparks and sustains creativity empathy and confidence in youth, and fosters connections through shared music-making and performance. KOM's ultimate goal is to equalize accessibility to the arts and allow all children to find their creative voice in a loving, accepting way.
KOM takes place seasonally on Sundays from 4 to 5 pm in Brooklyn. Mill's Trills has successfully produced two events in 2019 at Hank's Saloon in Downtown Brooklyn and are moving the location to The Owl Music Parlor in PLG for 2020. At each performance, ten young songwriters perform original music that they have prepared under the guidance of teaching artists in prior private lessons. The series is directed by Amelia Robinson of Mil's Trills who enlists a team of experienced musical educators to mentor students of all levels and abilities.
At each event, a poster-making station in which all children are invited to participate encourages peer support, and an interactive icebreaker gets the entire audience involved.
KOM currently serves fifteen families in affluent neighborhoods (Boerum Hill, Park Slope) and intends to reach out, through local Prospect Lefferts Gardens (PLG) schools, to invite an additional fifteen students from low-income families in PLG to participate. Each participating child will be paired with a TA for three private lessons in which to write and rehearse an original song for a live performance at the Open Mic. Private lessons will be offered on a first-come, first-served basis to low-income children, ages 5 to 12, who are able to adhere to the time commitment required by the lessons. Students will learn how to write and arrange their own songs, build confidence in front of an audience, receive a professional video of their performance, and gain access to a supportive music community. At each of the three shows in 2020, KOM will offer a total of ten performance slots, five of which 5 be given to paying students and five will be given to non-paying students who meet the scholarship qualifications.