Amelia Thompson
WeWriteLife
Freedom Café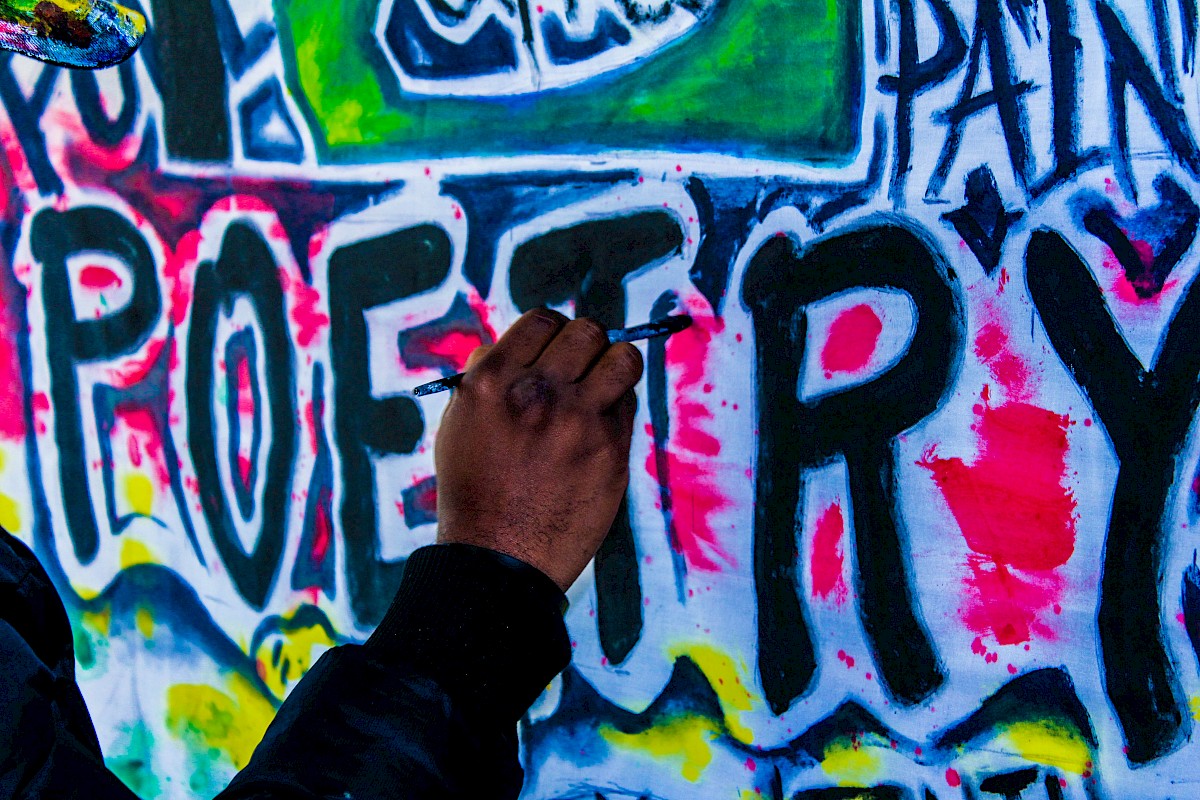 WeWriteLife exists to build community around issues of justice.
A recent Rice University Kinder Institute for Urban Research study of school-aged students found increasing students' exposure to arts programming reduces the proportion of students receiving disciplinary infractions by 3.6 percentage points. Increased writing achievement and students' compassion for others were also demonstrated. Other research suggests development of social and emotional qualities may more positively impact future employment prospects than cognitive intelligence. Therefore, strengthening the social and emotional development of youth who are currently incarcerated may help build self-confidence, self-discipline and creative thinking skills and have long-lasting impact.
In collaboration with the Brooklyn Public Library (BPL) and the New York City Administration for Children Services (ACS), WeWriteLife and FreeAVoice will host Freedom Café, a poetry workshop series and community reading for justice-involved youth at ACS's Crossroads Juvenile Center (Crossroads) in Brooklyn. Workshops will be held biweekly between January and June 2020 and will culminate in a community reading at BPL's Brownsville Library. The youth's work will be featured at the New York City Poetry Festival in July 2020 at Governor's Island. In collaboration with, and funded by Valiant Scribe, an award of $250 will be offered to student poets whose work is selected for their annual youth poetry contest.
Freedom Café is designed to support the successful rehabilitation and reentry of youth back into the community. Drawing from research of the positive effects of arts programming on social and emotional development, the goals of this experience are to:
Encourage a culture of literacy and writing among youth who are incarcerated toward developing a stronger sense of self-confidence
Further develop a social justice writing curriculum using work created by youth who are incarcerated.