Amilcar Priestley
8th Annual Afro-Latino Festival NYC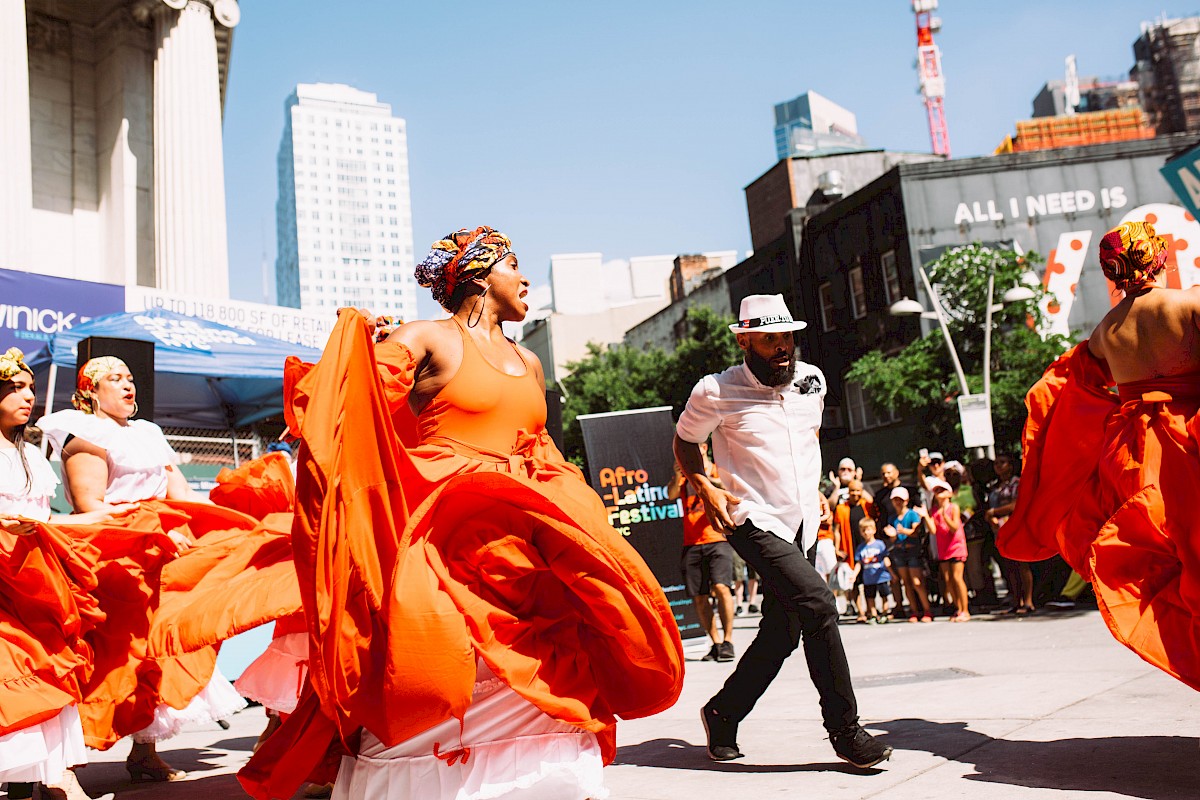 The Afrolatin@ Project is a resource center & cultural advocate for the documentation and preservation of the cultures, histories and experiences of Afro-descendant people in the Americas. Their programs advance Afrolatin@ studies and grassroots cultural preservation. Through oral histories, digital learning, cultural performances, and educational conferences, The Afrolatin@ Project expands the conversation about identity, culture and justice for people of African descent from Latin America and the Caribbean in the new millennium.
The Afrolatin@ Project will co-produce various technical and educational elements of the 8th Afro-Latino Festival NYC. The Festival will take place July 10 to 11, 2019 at various locations around the city. Day One will take place at the Schomburg Center for Research in Black Culture in Harlem and includes the AfrolatinTalks Symposium and Awards. Day Two takes place in Brooklyn and includes a concert finale with curated musical and dance performances, one-on-one talks, and gastronomy presentations on African diaspora foods. Their 2020 theme is "Food As Resistance".
Despite strides made by the 150 Million+ Afro-descendants in and from Latin America in gaining greater visibility and recognition as to their rights and societal contributions, much work remains. The team curates the Festival with a unique understanding of how various elements of the community seek to continue growing this visibility. By striking the proper balance of culture and politics, the Festival presents Afro-Latin American art and culture without stripping away its social context. At a time when many are beginning to now realize there is an audience for Afrolatinx culture, the organization is uniquely positioned to ensure the proper presentation thereof. This allows The Afrolatin@ Project to harness their cultural platform as a way to further develop a sense of community and political voice.