Brendan Drake
Community Exercises for Sanctuary Spaces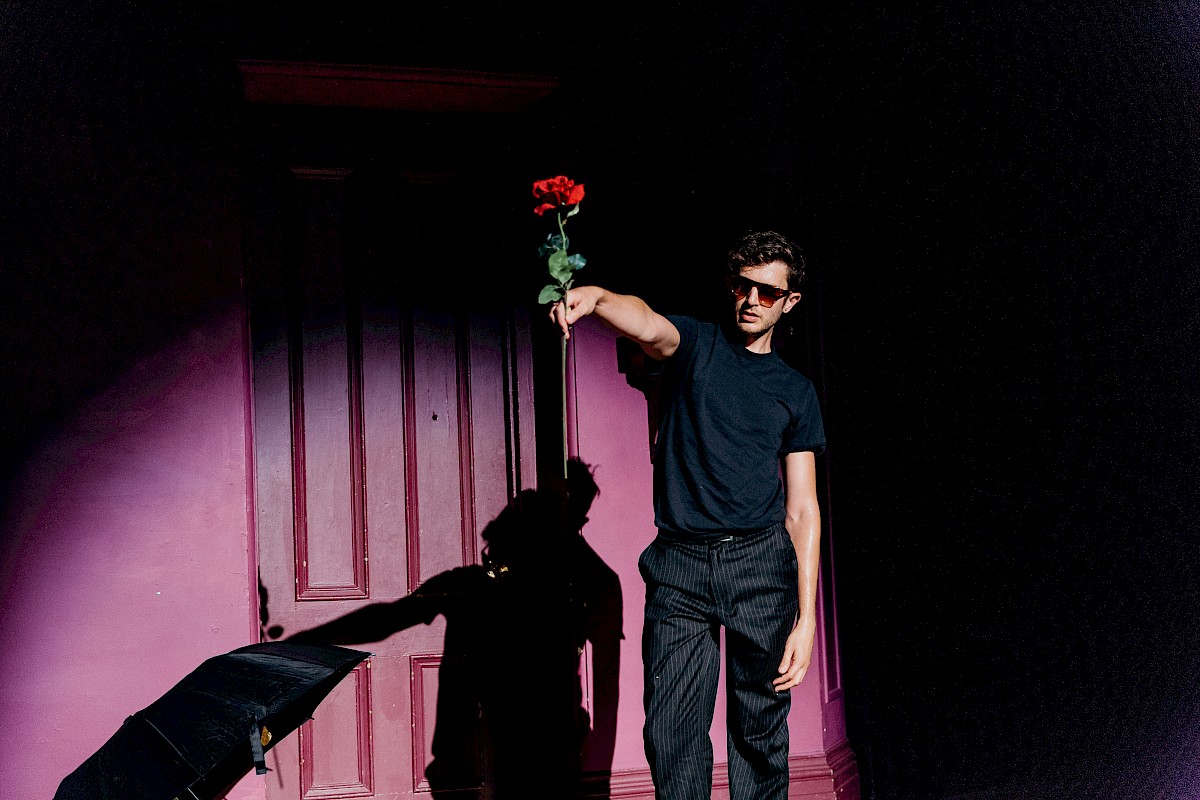 Brendan Drake is a dance artist using theater, performance art, satire, and disparate movement forms to interrogate issues surrounding sexuality, gender expression, homophobia and power dynamics. Through his choreographic approach, he knits together formal and conceptual ideas, while layering a range of emotional experiences, from the tragic to the comic. Humor, in particular, is crucial to this process; a tool he employs in order to criticize the culture at large. Brendan believes laughter generates trust between performers and audience, creating permission to let guards down and be surprised by what we experience, be it personal, uncomfortable, or somewhere in between.
"Community Exercises for Sanctuary Spaces" is an interdisciplinary work for five performers using movement, original text, and sound to unearth how iconography and worship within designated queer spaces plays a crucial role in shaping modern queer identities. For this work, Drake draws from personal experience as a queer-identified artist who, at a very early age, found comfort in strong, often misunderstood, popular female performers such as Björk and Madonna who provided an early blueprint for enduring adolescent trauma. Along with original choreography created by Drake and the performers, an original sound score, incorporating female pop voices and Choral chants/ hymns often heard during the Adoration in Catholic Mass, will be developed with composer Matthew Ricketts.
"Community Exercises" will premiere January 16-18, 2020 as a part of the Exponential Festival at Chez Bushwick (Bushwick, Brooklyn).