Brooke Singer
Site Profile Flag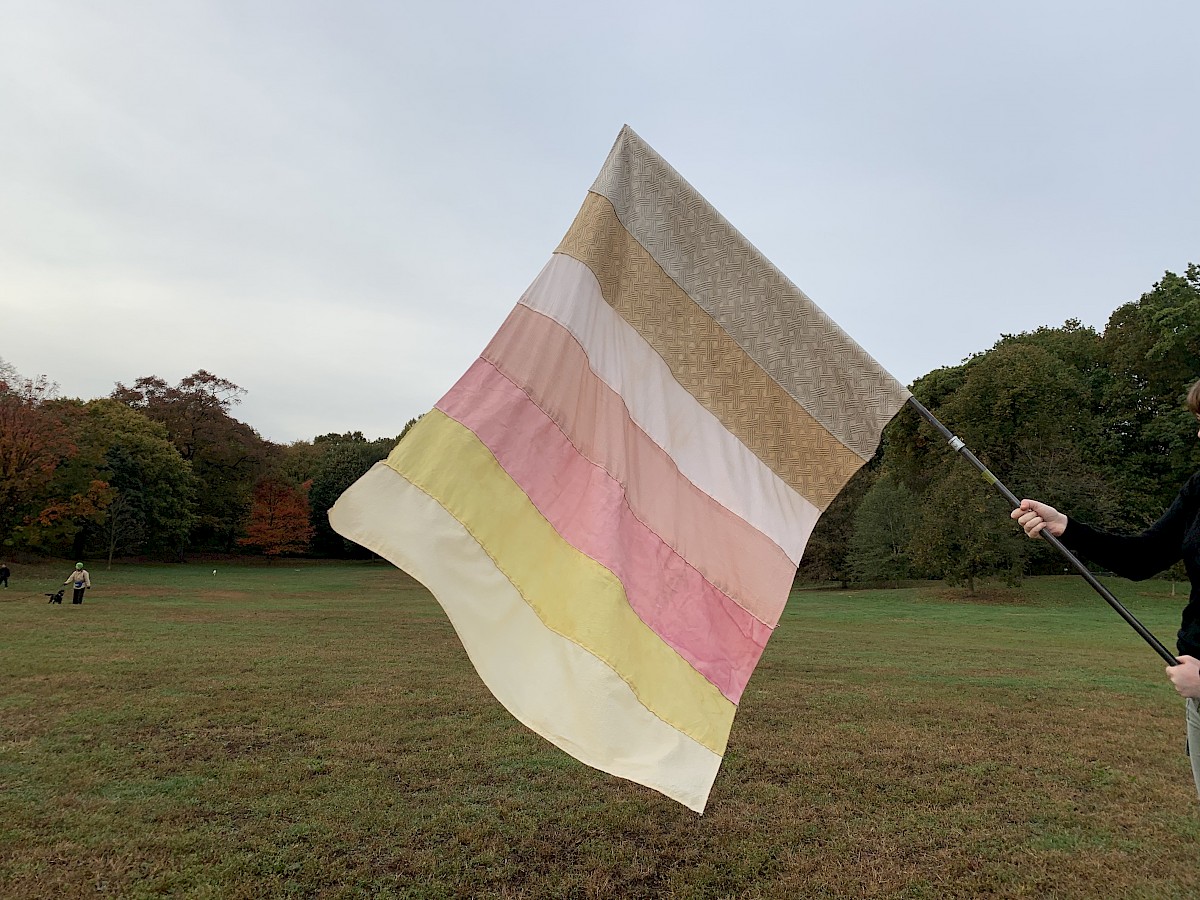 Brooke Singer is an interdisciplinary artist living in Brooklyn. Her work blurs the borders between science, technology, politics and arts practices. She is a perpetual border crosser and my work lives 'on' and 'off' line in the form of websites, workshops, photographs, maps, installations, social spaces and performances that involve public participation in pursuit of social change. She co-founded a community garden in South Williamsburg called La Casita Verde. She is interested in community-driven innovation to rehabilitate damaged ecosystems. She collaborates with scientists to bridge artificial divides in knowledge production, allowing for new possibilities especially in relation to climate action.
A soil profile in science research is a vertical section of the subsurface that depicts the multiple layers or horizons of that location. A deep hole is dug to allow researchers to see the composition below ground and produce its profile. Each horizon is a distinct layer that has different physical, biological and chemical properties than adjacent ones. The distinctions are visually obvious because of texture and color differences. In a soil profile, the medium is read as data and further analyzed in the lab where it becomes numerical representation. For documentation purposes, profiles are translated into illustrated diagrams with notations that have a standard format.
Soil profiles can be appreciated on an aesthetic level, too. These profiles are for the most part hidden until scientists reveal them. They can be breathtakingly beautiful. Of particular interest to me is how a profile can be simultaneously understood as data and an aesthetic experience. Being inside a soil profile ravine affects people differently; it can be calming, energizing and, sometimes, transformative. Some people have attributed this to being six feet underground (or at burial depth) and others recognize it as an effect of being immersed in a biochemical field of microbial activity.
Singer is expanding the notion of the soil profile through visually representing the layers of an ecosystem both above and below ground. She transfers the physical, biological and chemical properties of the layers onto fabric through dye-making. She then constructs a flag with the dyed materials to mark the site. The flag is a symbol of the interactions between the layers or ecosystem parts that are often symbiotic or mutualist. The flag is a signaling device. It stakes a claim. And, like all flags, it can be appreciated as decoration too.
After selecting a site, Singer collects materials from several distinct elements. The site profile is a direct experience for me while there she translates the elements through dye-making; the color of the dye is not always predictable. The final flag, when it is not on site, is a document of that place in time, its ecosystem and the process of its translation.
For this project, Singer plans to construct more flags for urban sites throughout Brooklyn. The sites chosen will be ones that provide essential ecosystem services or benefits to human well-being. Additionally, singer will design a website to accompany the project with information and a map of the flag locations. For the public outreach portion, Singer will hold a "how to make dyes out of plant, rocks and soil" and flag making workshop at East New York Farms.