Candace Thompson
The Collaborative Urban Resilience Banquet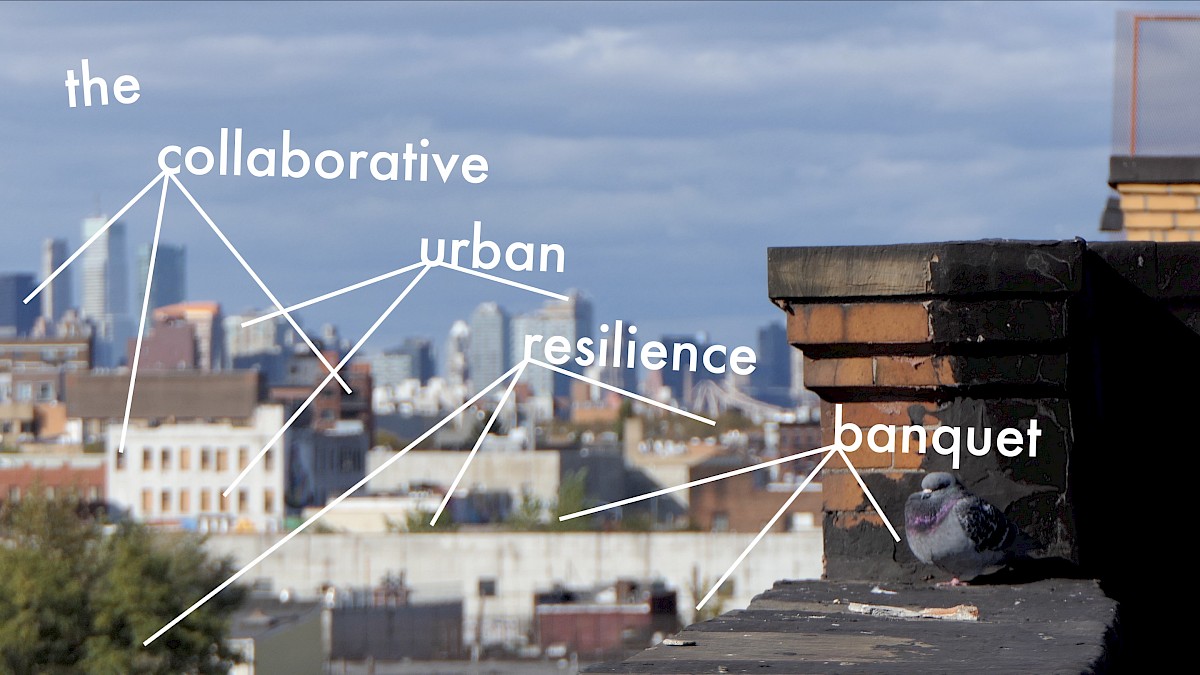 Candace Thomas is a performer and interdisciplinary media maker fascinated with the feedback loops generated by place, culture, identity, ecology, climate, economics, labor, and daily interpersonal interaction. She makes video, audio, web projects, and ritualistic installations– both IRL and online—that examine and challenge the truths people purportedly hold to be self-evident. Perhaps they aren't so self-evident after all.
Much of her work-- be it about intergenerational trauma, data surveillance, or climate change-- seeks to promote healing, abundance, and right-relationship among all beings on this planet; even when definitions of 'health' and 'rightness' remain complex and continuously in flux.
The C.U.R.B. is an interdisciplinary art project that reconnects urbanites with their fragile and oft-displaced food web in the face of oncoming climate change. For the past two years, Thomas has been documenting my process foraging the urban edible plants and animals that survive and thrive amidst humanity's 'hot mess'. She wants to know if there's anything we can do, either in the field or in the kitchen, to make our streets clean enough to eat off of in the future. Part citizen science experiment, part multi-species ethnography, she shares her findings via Instagram @the_c_u_r_b and at a series of art installation community 'banquets' foraged from Brooklyn and beyond.
Thus far Thomas has collected 70+ edible samples from within a five-mile radius of her home of fourteen years: Bushwick, Brooklyn. She concurrently shares the ethnographic histories of these species with my guests. Themes of decolonization, labor equity, mutualism and more are examined through the lens of their stories. Amaranth was once sacred to the Aztecs, and is a staple in both Mexican and Turkish cuisine. Most mulberries came to stain Brooklyn's streets via the (failed) silk trade, and pigeons have gone from being a dietary staple of European settlers to the revered and reviled 'rats with wings' we all know today. Who is truly 'invasive'? Who is truly
'native'? And what do those politically loaded words even mean in a global society?