David Ellenbogen
NYC Radio Live
Ragas Live Festival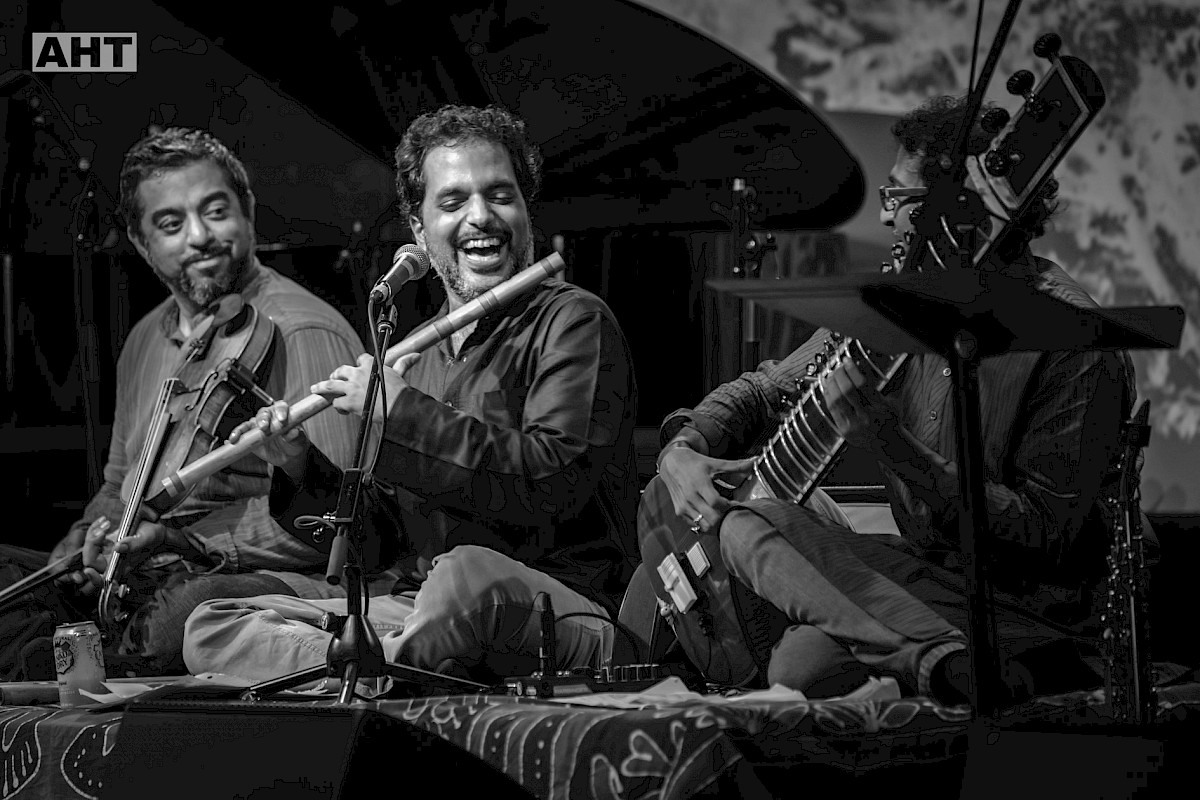 The mission of NYC Radio Live is to bring diverse audiences and artists together. Through live performances, radio broadcasts and podcasts, they have helped put on spotlight, and find a stage for artists from over 40 countries.
Ragas Live is a 24-hour/24-set festival and broadcast that features over 60 musicians. It reaches audiences in person, through a terrestrial broadcast on WKCR 89.9 FM-NY, the internet stream on www.wkcr.org, podcasts on NYC Radio Live, and through partner radio stations from Switzerland to Timbuktu.
The 24-hour theme is central because Indian classical music, or raga, is uniquely time specific, using a system called Raga Samay. With the Raga Samay system, the music matches the essence of each time of day. Certain modes will only be played at sunrise to capture that particular feeling, while others may be reserved to match the essence of deep night. All 24 sets of the festival honor this time system to create a larger immersive experience.
While the festival honors this ancient system and is grounded in Indian classical music, about half of the featured artists use raga as a point of departure for contemporary crosscultural explorations. The inclusive vision of this music they have been nurturing and highlighting since 2012, has more recently been dubbed what the New York times called "A Raga Renaissance Flowering in Brooklyn."
As in past years, the festival will be produced by NYC Radio Live, Brooklyn Raga Massive and Pioneer Works and be broadcast on WKCR 89.9 FM-NY. It will take place in the Fall of 2020 at Pioneer Works in Red Hook, Brooklyn. The artists and audience, locally and internationally, will all benefit. As they broadcast out of Brooklyn in real time, Ragas Live Festival's ultimate goal is for people all around the world to share moments of "Community, Harmony and Unity."