Deborah Mutnick
Voices of Lefferts Collective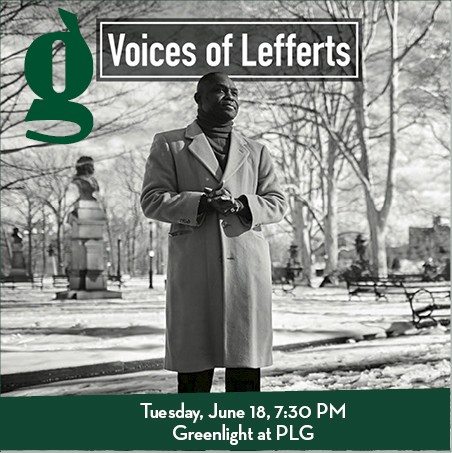 The Voices of Lefferts Community Writing and Publishing Project (VOL) engages Flatbush-Prospect Lefferts Gardens residents in dialogue, research, and writing about the neighborhood's past, present, and future in an effort to document and preserve its history in the words of the people who live there. Inspired by the Federal Writers' Project and the Federation of Worker Writers and Community Publishers, VOL provides a platform for residents to write their own stories, participate in public readings and conversations about local history, culture, and common concerns, and publish their writing in Voices of Lefferts: The Flatbush-PLG Community Writing Journal.
The project team consists of the project director, managing editor, 4-5 coach/editors, two copyeditors, a photographer, and a graphic designer, all of whom are also community members. Early phases of the project (2016-17) involved photography and oral history narratives. In 2017, the focus shifted to community writing and publication. With the support of two consecutive Humanities NY Action Grants (2017-2019), the project took up residence at Grace Reformed Church for writing workshops and partnered with Greenlight Bookstore for author readings and the Brooklyn Public Library's Brooklyn Collection to archive the journal. The primary project goal is to publish a high-quality journal that showcases local literary and artistic talent by engaging community members in dialogue, writing, and oral history. Together with that goal is the documentary impulse to record local history and reflect critically—and collectively—on the neighborhood's current conditions and qualities of life. Although the category specified herein is "literary arts," the project is multidisciplinary.
VOL will start a new round of writing workshops in February 2020, concluding with the publication of the journal's fifth issue, while continuing to develop an oral history component to train community members to interview friends, neighbors, and family and build the project's archives. An art/photography exhibit of work from issue #5 will take place in summer 2020, followed by its publication and an author reading at Greenlight Bookstore. In October, another round of workshops will commence, culminating in the publication of issue #6 and an author reading, both slated for winter/spring 2021. Motivated by the exigence of escalating development and displacement, VOL is especially attuned to the needs, aspirations, and struggles of those most vulnerable to rising rents and prices. It welcomes all residents--newcomers and those who have lived in the neighborhood for generations--to participate, to learn from one another, to identify and resist forces hostile to culturally and economically diverse city life, and to contribute to building a neighborhood that serves the needs of all its inhabitants. It is this critical response to local history, this capacity to call a public into being, that makes this project relevant and necessary.