James Moore
The Dither Extravaganza! 2020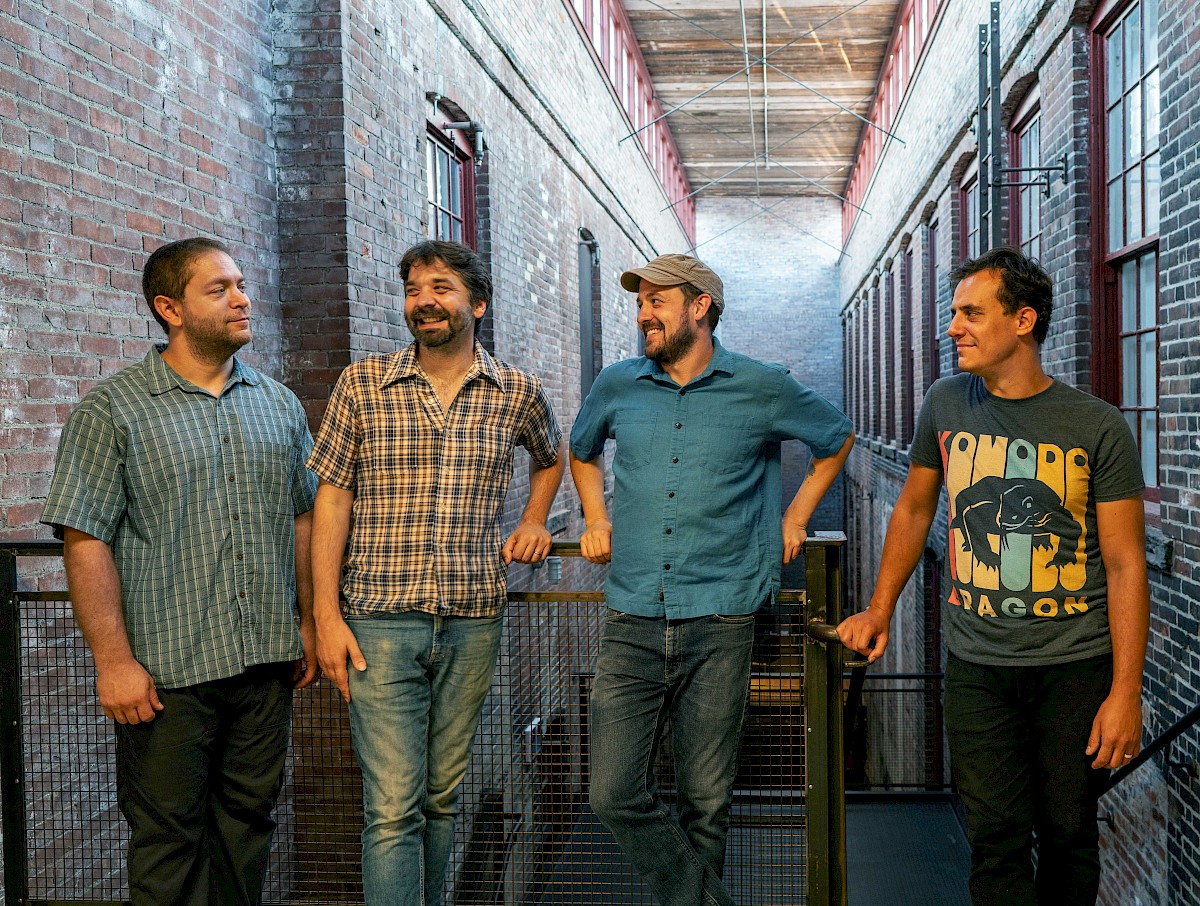 Dither is a Brooklyn-based electric guitar quartet, dedicated to experimental repertoire which spans composed, improvised and electro-acoustic music. Formed in 2007, the quartet has performed across the country and abroad, presenting new commissions, original compositions, improvisations, multimedia works, and large guitar ensemble pieces.
Due to its popularity across cultures and continuity throughout recent music history, the guitar has been a constant force in musical, social and technological change. Dither strives to continue this tradition, and to expose audiences to new possibilities with the instrument. Dither collaborates with a diverse community of composers, performers, and artists who share their mission.
The Dither Extravaganza! is a unique festival event which showcases a cross-section of New York's experimental music scene, featuring artists whose backgrounds span jazz, classical, metal, pop, electronica and the avant-garde. The event has been dubbed an "official concert on the edge" by The New Yorker and "the here and now of New York's post-classical music scene" by TimeOut NY.
The Extravaganza is set up as an all-evening gathering in an unconventional space, with wildly contrasting musical acts throughout the night. There are no fixed seating arrangements (though chairs are available for those who need them) and the audience is allowed to come and go as they please. The electric guitar quartet Dither appears in various formations throughout the night, alongside an exciting array of performers and composers. Dither is interested in artists who perform their original work, as well as ensembles who collaborate with composers. The collaborative is also intrigued by artists who build their own instruments, and compositions which incorporate visual and theatrical elements.