Jan Descartes
Collaborative Memoir Comics with Those Encarcerated in Brooklyn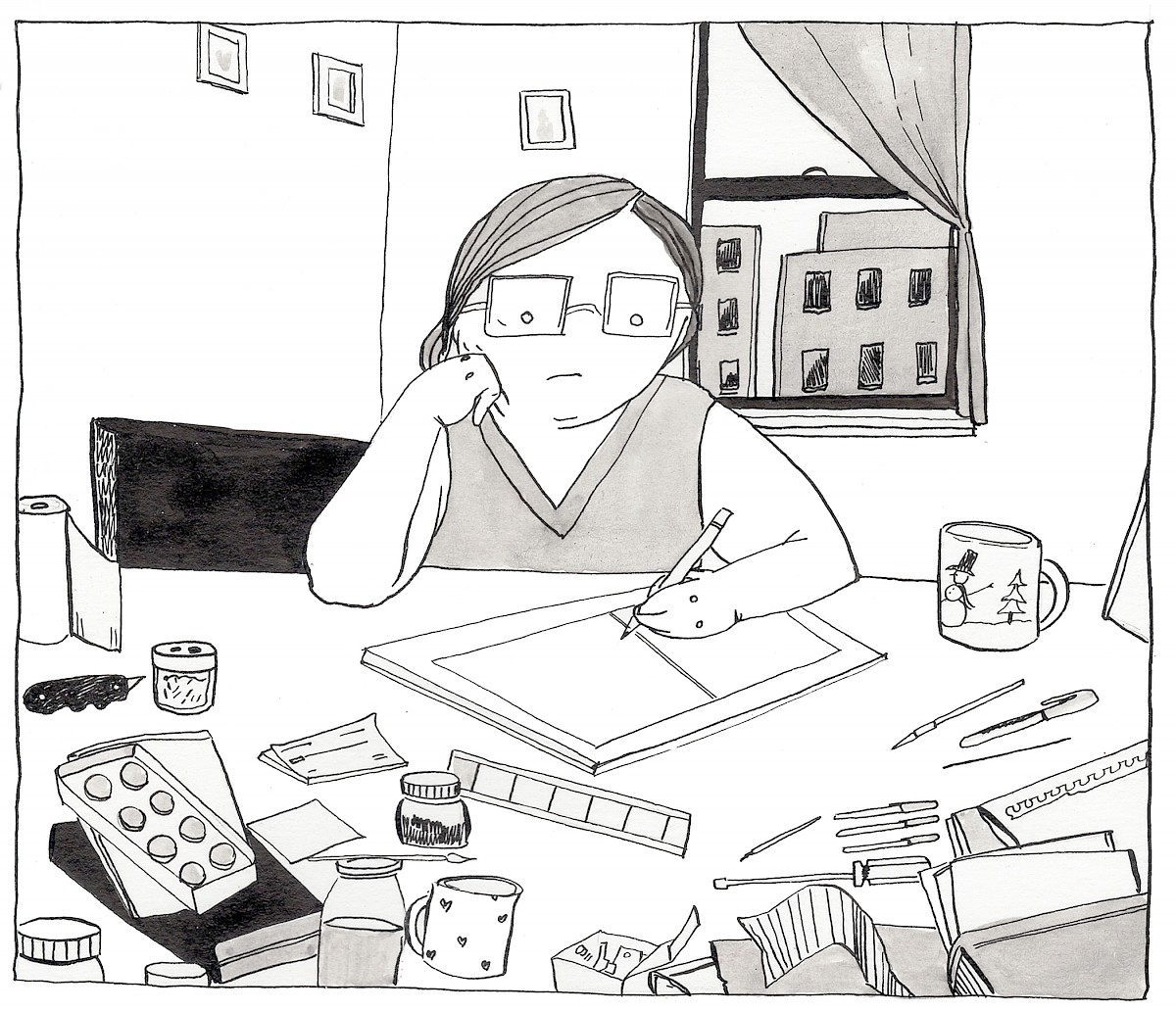 Jan Descartes' work is about platforming voices and open accessibility. The work she creates is about understanding oneself and having empathy for others, either through the mark-making of comics and drawing, facilitating workshops or organizing materials from other voices. Like the Dada-ists and Surrealists, Descartes believes in art 'in the everyday' and thinks artmaking and art consumption are intrinsic to personal and community growth. She wants to work to platform voices that can inspire empathy for others, thus hopefully being a part of the solution against systemic oppression.
Descartes will facilitate a comics workshop at two Brooklyn detention facilities (Metropolitan Detention Center on 29th Street and Brooklyn Detention Center on Atlantic Avenue). She aims to facilitate workshops on writing and illustrating memoir comics, created by each participant. Within the prison system, it can be hard to know when someone will be transferred or leave, so there will need to be flexibility. The goal is for each inmate to make a four-page comic, based on a personal experience.
After the project, Descartes plans on publishing the resulting comics into a small book. The book will be given to participants and sold at local bookstores, zine fests, educational institutions and online. She will create a website and social media component, where the project will extend past the physical books and the first participants. Through the website, Descartes will be able to present the project to a wider audience, sell the books, and have a blog where comics relating to experiences of incarceration that can be submitted and published online. The proceeds from the book sales will fund the same project next year with a new group of participants.