Kendra J. Ross
STooPS Art Crawl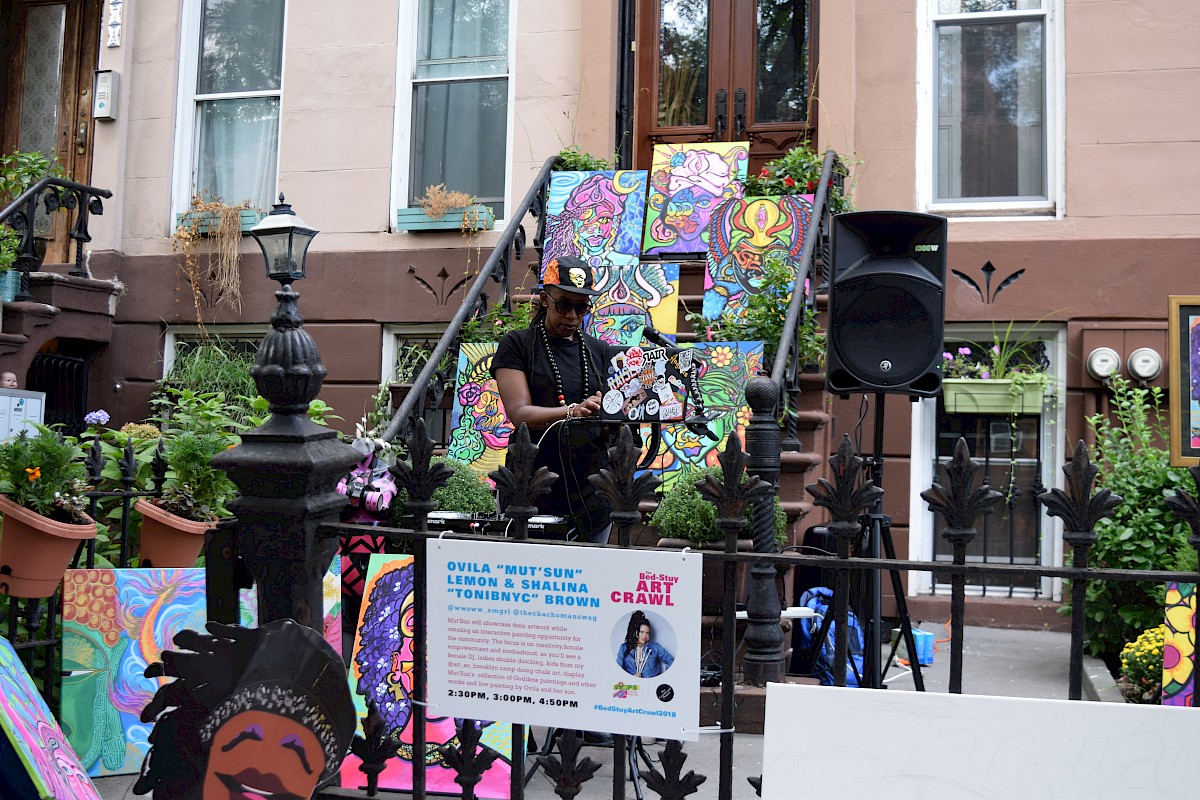 STooPS incubates art at home by sharing resources and re-imagining ice-broken spaces for public engagement. Bed-Stuy grown and artist-instigated, STooPS is a conduit for community building and intentional artistic experimentation. STooPS fosters meaningful interactions in (un)conventional venues that are mutually beneficial for artists and neighbors.
Entering its seventh year of uniting the Bedford-Stuyvesant community, the core of STooPS 2020 is based upon different facets of the community engaging and interacting to produce the event.
On June 27, 2020, ten Bed-Stuy based artists will collaborate with space owners to share work on stoops and storefronts. SightSeer maps provide suggested walking routes and schedules guiding the audience experience. Artists will present diverse works, such as dance, theater, music, and visual arts, that encourages interaction with the space, the artist, or other audience members. An art-centered Kiddie Korner will encourage families to participate.
STooPS seeks to unite a community. Scaling changes in demographics and economics have rapidly shifted the composition of BedStuy and gentrification is a concerning force amongst residents. A balancing act has occurred between embracing change and maintaining the energy and traditions of BedStuy. STooPS aims to build on the unmistakable BedStuy identity through performances and exhibitions by local artists that engage residents in meaningful interactions in unconventional venues.