Khalif Thompson
Home: Art Exhibition, Tea Party & Workshop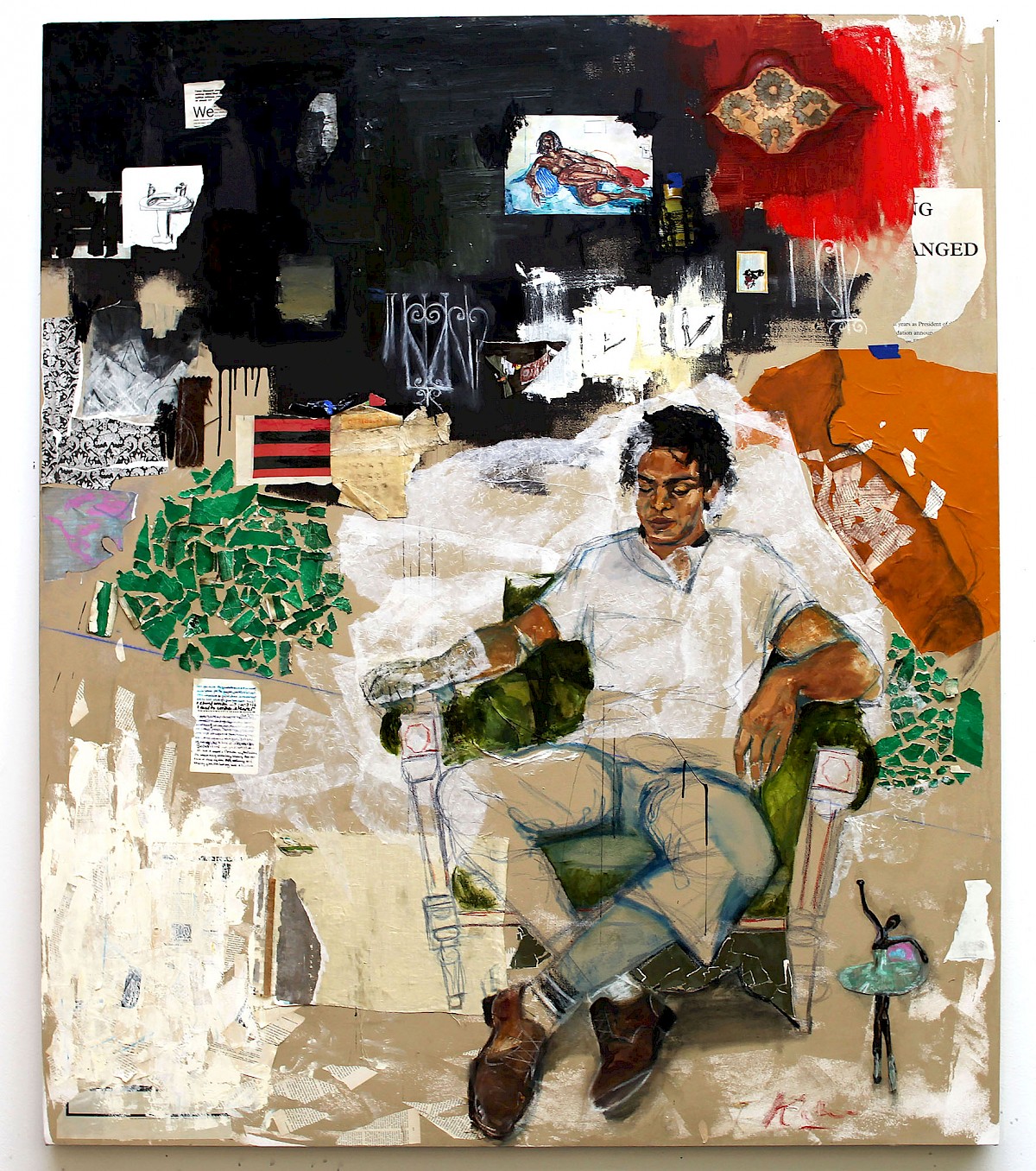 Working primarily through portraiture and figuration, Khalif Thompson builds open and atmospheric compositions rendered from found or handmade materials, creating environments that host concepts which interest Thompson concerning self-identity, race, spirituality, psychology and indefinable things that make each person an individual. She brings to her figurations a probing element of paper-making and collage. The paintings are active in exploring different modes of working that offer a hands-on approach to molding the material. In all, her work is a pure and consummate search for who Thompson is and an eloquent practice in telling her story.
Throughout the duration of her all-day interactive art exhibition, tea party and workshop, members of the public community, family, friends, and peers are asked to join Thompson as she unveils a series of new works. Before hosting an afternoon tea ceremony, she will execute a live-collage exercise with guest and tea making workshop, which will take place within the event space.
Aside from the opportunity to showcase a new body of work, she will be providing work to a number of fellow artists and musicians to help me install, set up, and deinstall the event. Most importantly, this project will foster a valuable experience for many individuals with less accessibility to fine art and creative events, and perhaps act as a beacon towards further programming outreach throughout the city. The project is an engaging and formative approach to viewing, creating, and discussing art, in a way that is both fun and accessible. Thompson intends to showcase fifteen painting works in the gallery space amid a variety of ornamental objects of flamboyant nature (i.e. chandelier, rug, chairs, dining table) that are to be installed. At the start of the event, guests will be invited to take part in a collective live collaging exercise using provided materials on a large surface put in place.